At the beginning of last month Curated Quilts Magazine issued a mini quilt challenge with the theme of "curves" for an upcoming issue. I have been sewing lots of curves and circles in the past few years, so this challenge is a really good fit.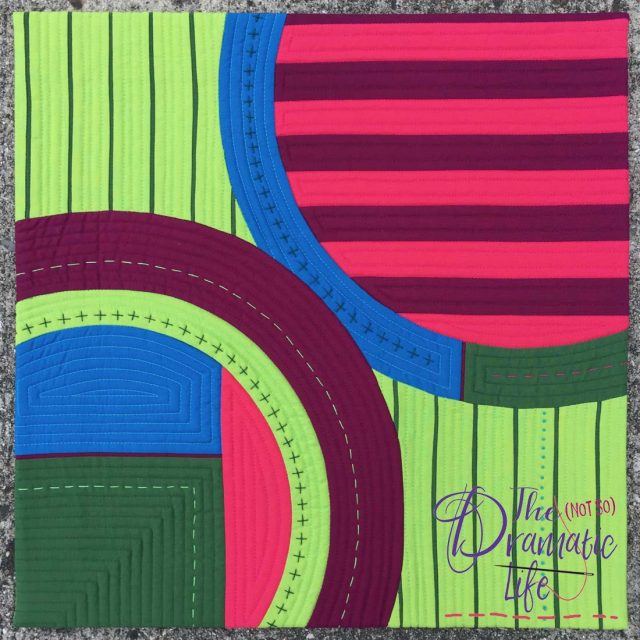 The only thing that made it more perfect was the color palette. I already had every color in the palette in solid fabrics and in multiple weights of Aurifil thread.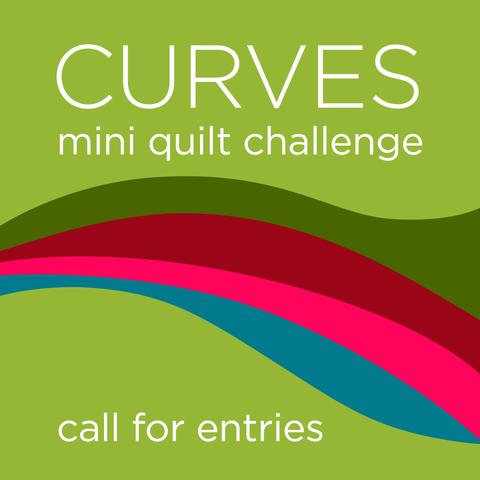 I have been sewing a lot of full circles lately using the Classic Curves Ruler by Sharon of Color Girl Quilts to do the cutting. For this mini I used a similar technique to create partial circles. I also incorporated 1/8″ pieced slivers into the design for added interest. I like the way the piecing adds detail in the all solid fabric construction.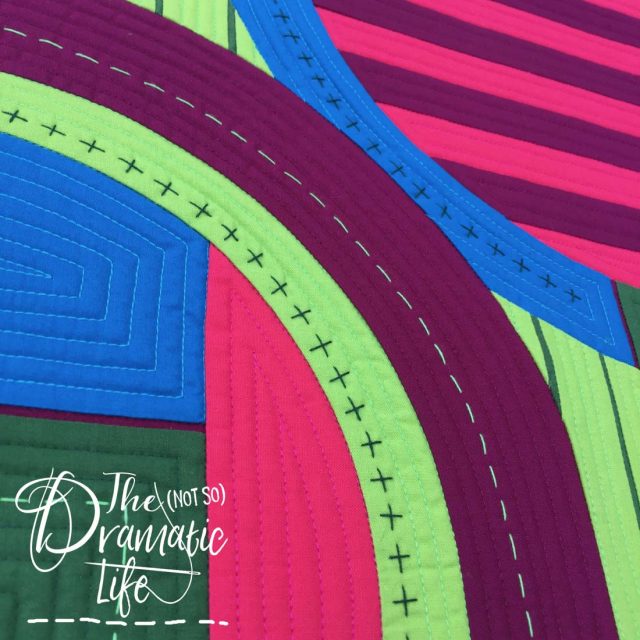 Each section is machine echo quilted with 28wt thread, except of the dark green that is quilted in 50wt thread. I left a few open areas to add hand quilted details. The large stitch hand quilting is done with 12wt thread in straight stitches, plus stitches, and a row of french knots.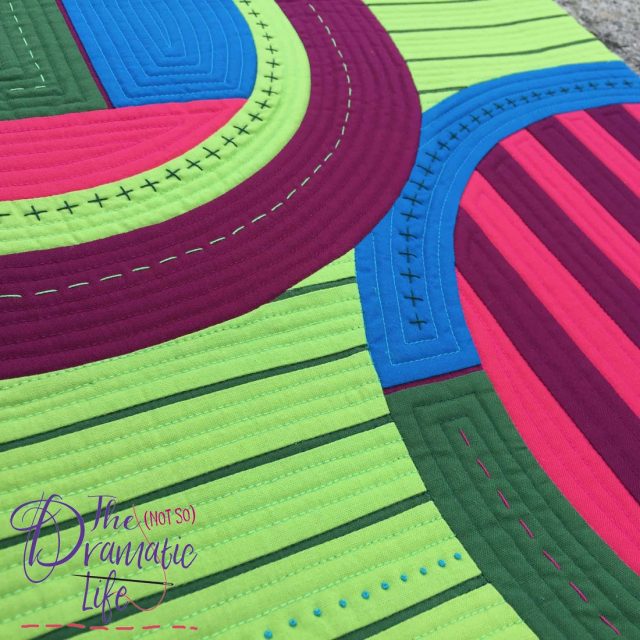 I love how the colorful thread and hand stitching transfers the pieced design to the back of the quilt.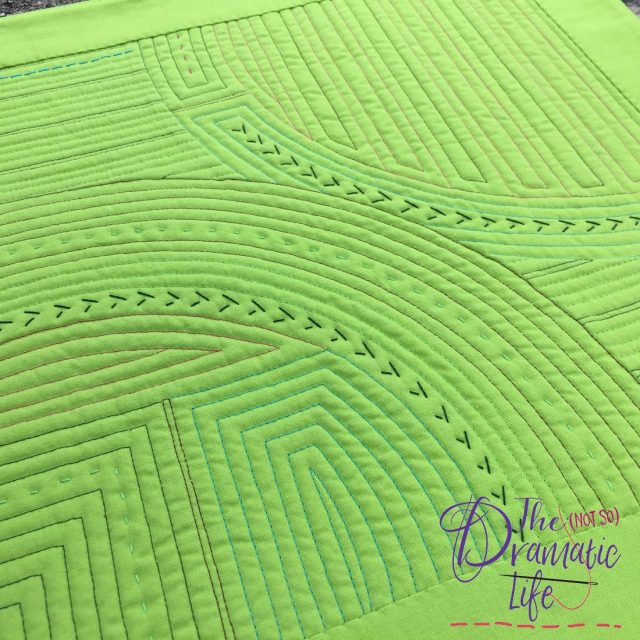 The edges of the quilt are finished with facings so the curved design is not interrupted by a binding border.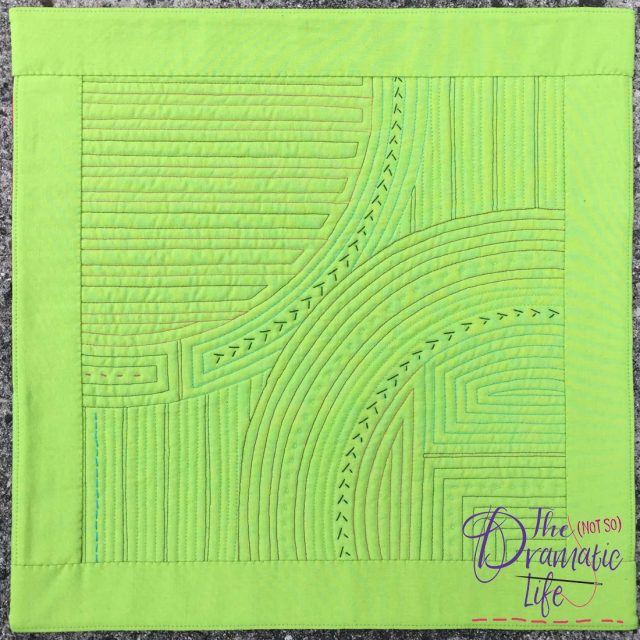 Quilt Stats
Title: Converging Curves
Size: 16″ x 16″
Techniques: Machine Piecing
Quilting: Echo quilting with a walking foot quilting on a Bernina 1008 and large stitch hand quilting
Fabric: Cotton solids
Batting: Hobbs Tuscany Wool
Thread: Quilted with Aurifil 12wt, 28wt, and 50wt in five colors matching each fabric
Binding: Faced with the Kona solid to match the backing