It happened! The BERNINA Ambassador Retreat was last week, and it was jam packed with tons of information about the machines, the company, and the other 2022 class of ambassadors.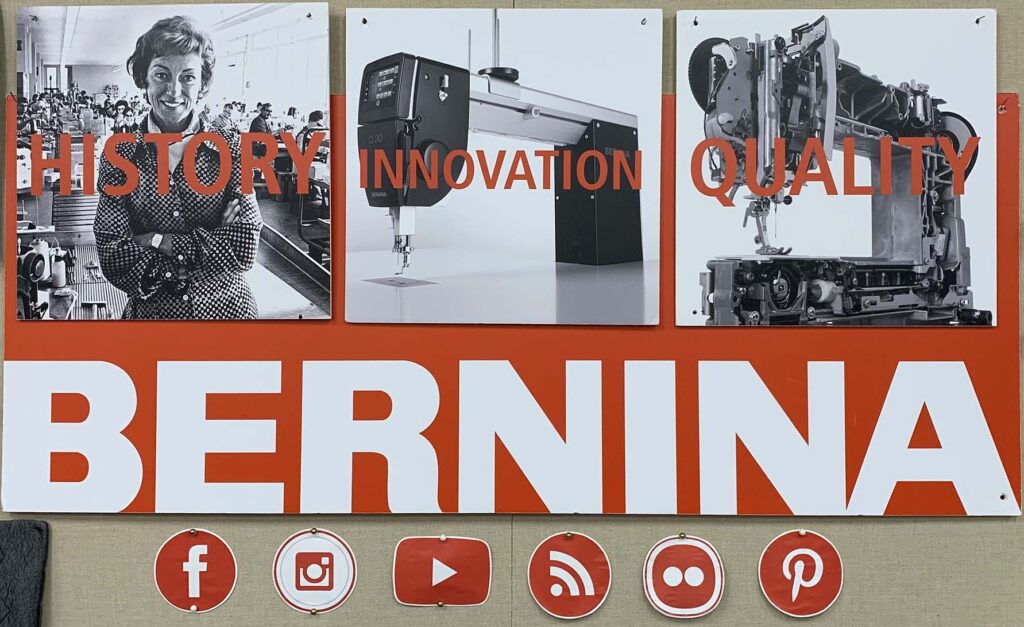 Introductions
On day one we were greeted with a balloon display featuring the names of all of the new BERNINA ambassadors.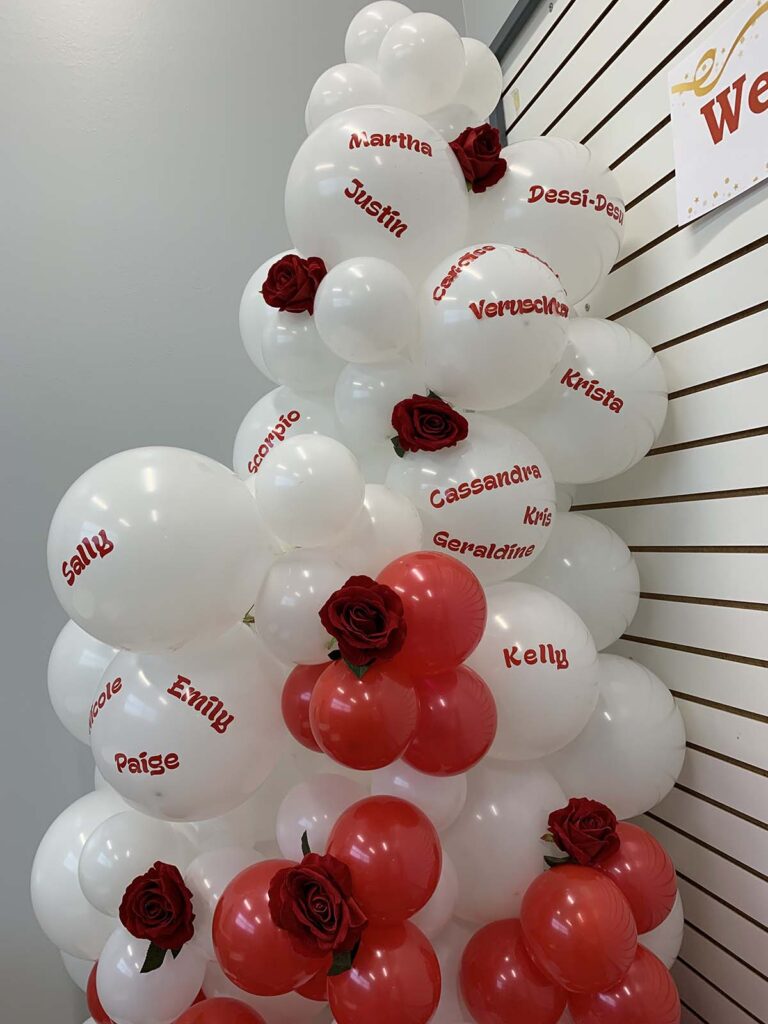 The first day focused on getting to know who's who at BERNINA and their sister companies; Benartex, OESD, Brewer, and Laurastar.
Each ambassador also did a brief introduction (sometimes with show and tell!), and we signed in on the BERNINA Creative Center call board.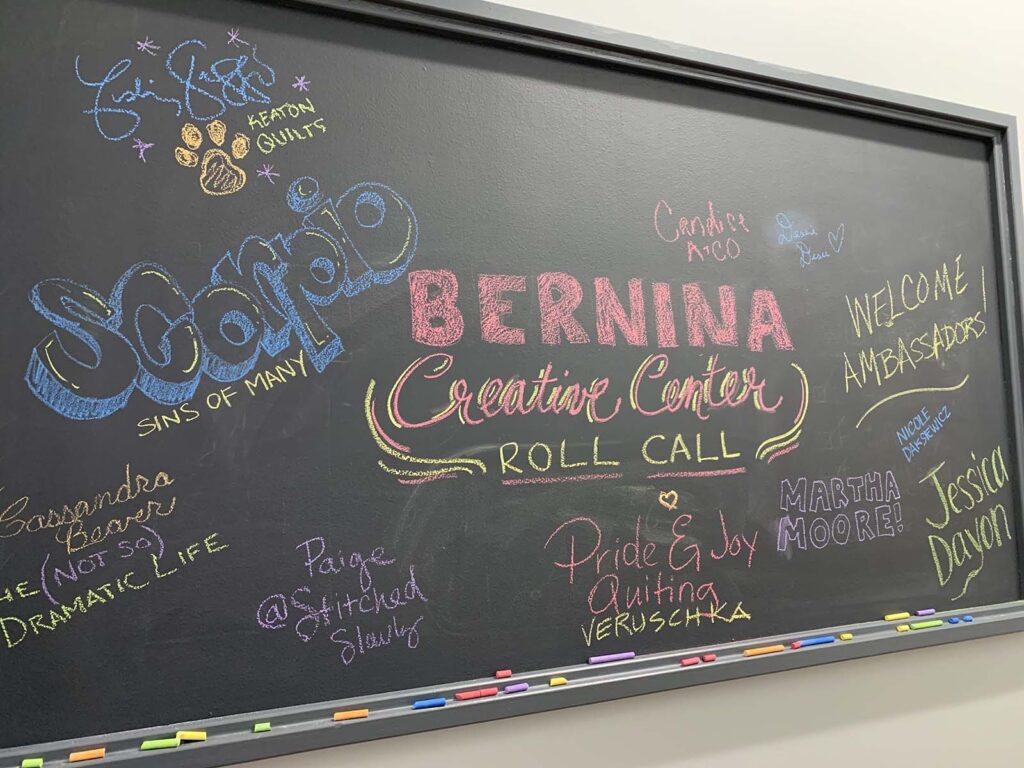 As soon as we walked into the Creative Center classroom, we were given a schedule and a bag filled with BERNINA swag.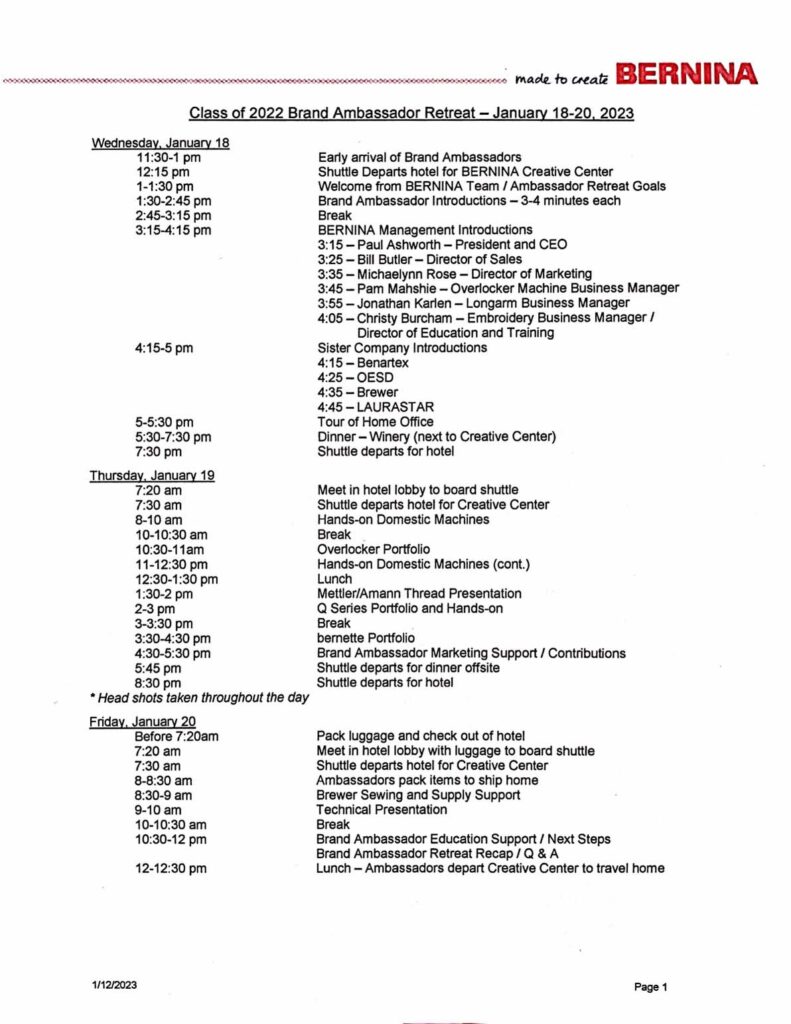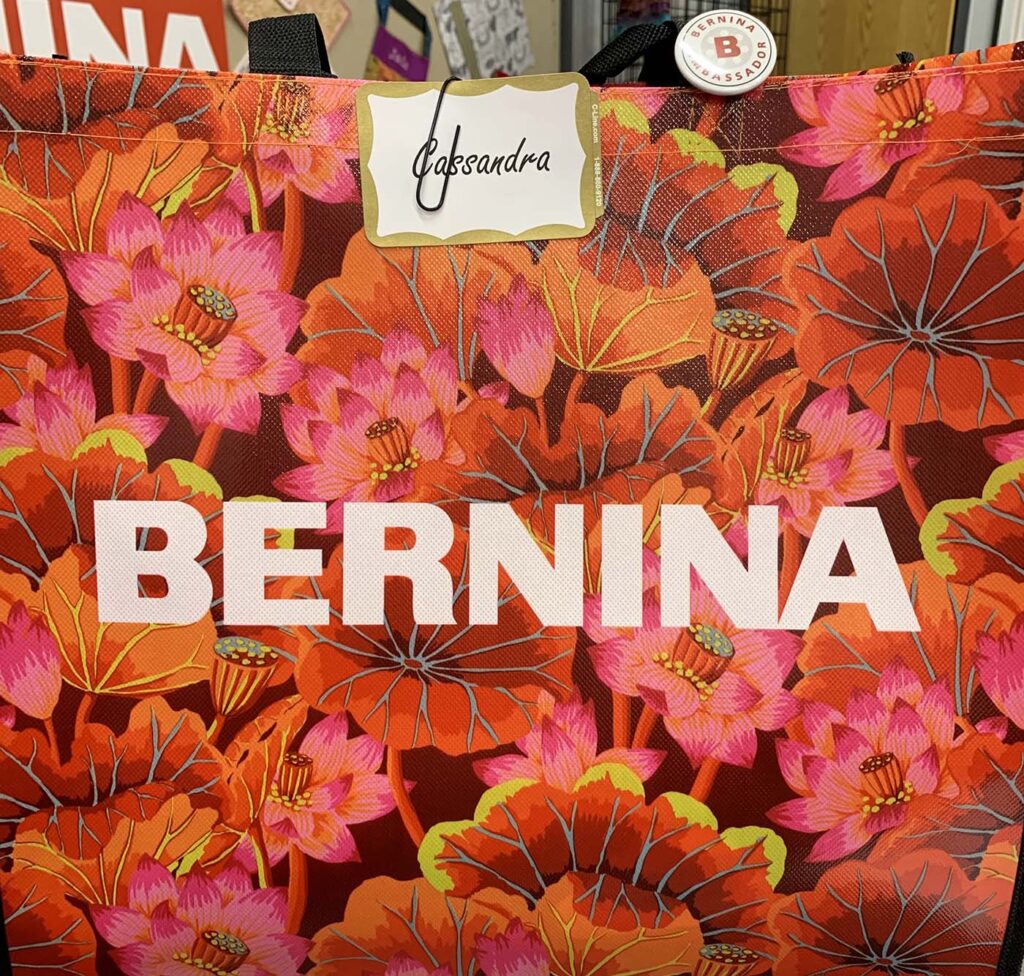 Here's a peek inside. I love that so many items are Kaffe themed to go with the current special edition machines.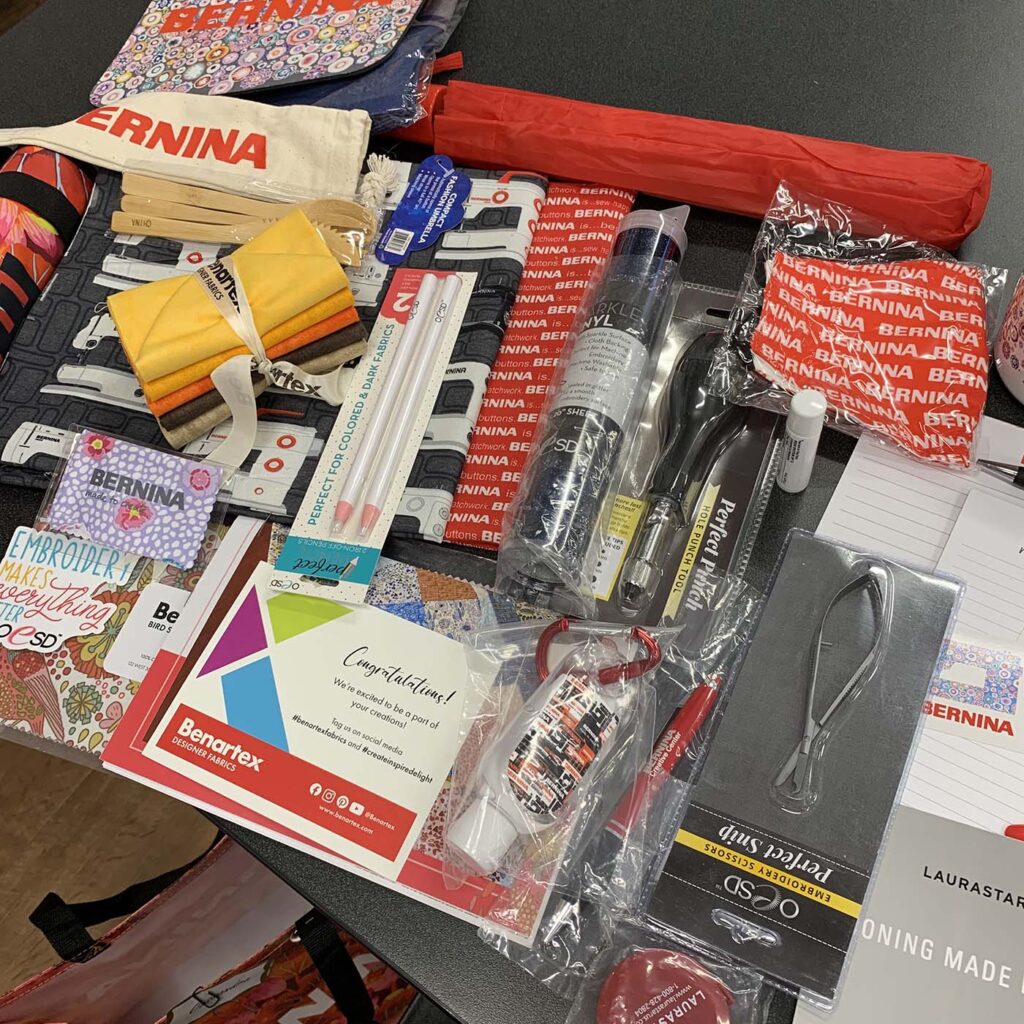 A Tour of BERNINA
We rounded out the first day with a tour of the company. BERNINA, Brewer, and some of their sister companies have offices in the space.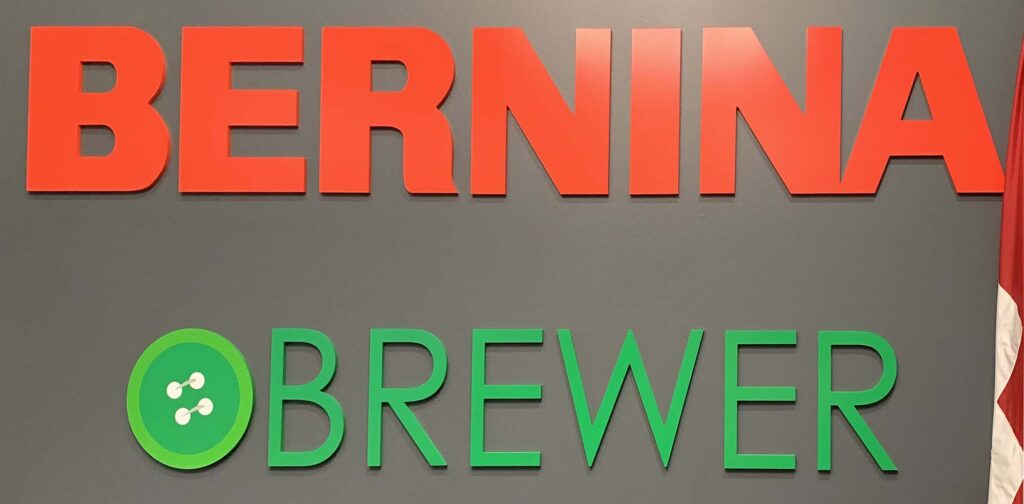 In the entry of the building there is an overview of BERNINA Machines as they developed over time. The third machine from the left in the middle row is the first BERNINA model I ever used when I started working in the costume department at the Utah Shakespearean Festival. As soon as I started using it, I knew I needed to own one someday, and now I'm about to get my second!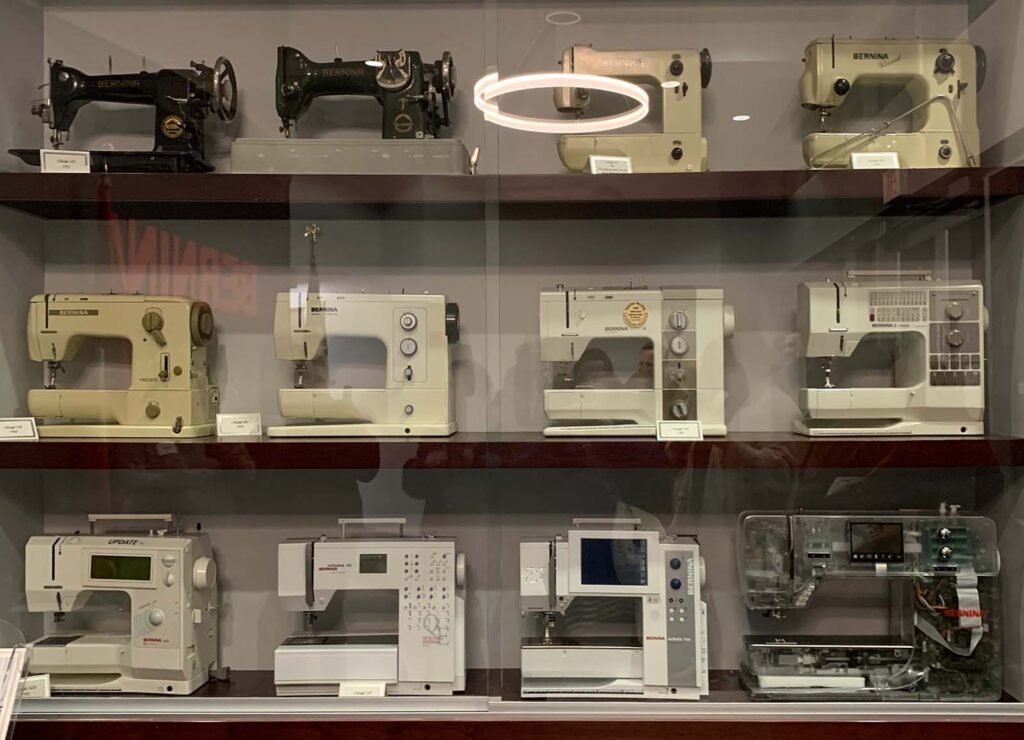 The machine in the lower right corner was never available for sale to the public, but it is one of the coolest ones there. The casing is clear so you can see all of the inner workings of a contemporary sewing machine.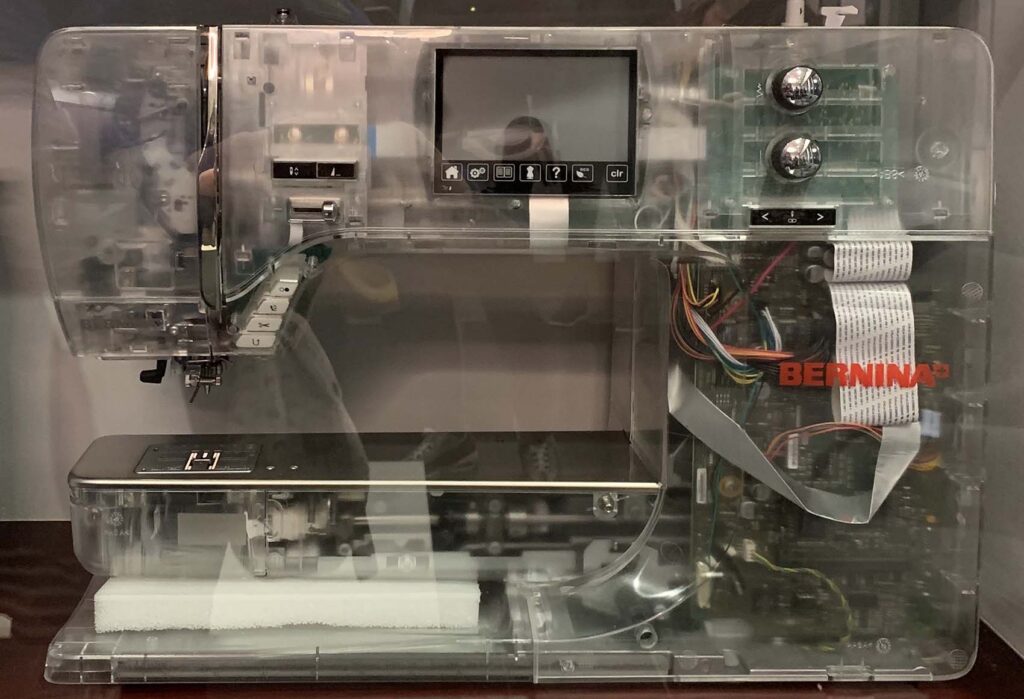 Most of the office spaces are similar to what you would find in most companies, but the technicians have a separate space to work on machines that can't be fixed at a local dealer. If your machine ever experiences that sort of hiccup, this is the room where the technicians perform their magic.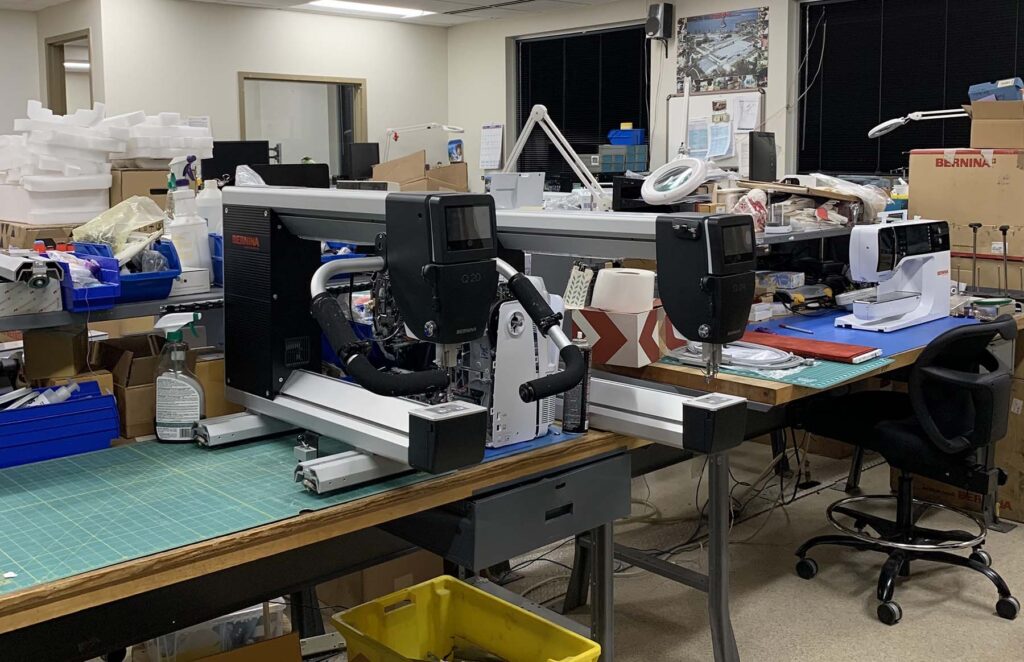 Next up we headed to the warehouse that is packed full of BERNINA and bernette machines. There is no good way to show just how many machines are in this space, but here are a few photos to give you an idea.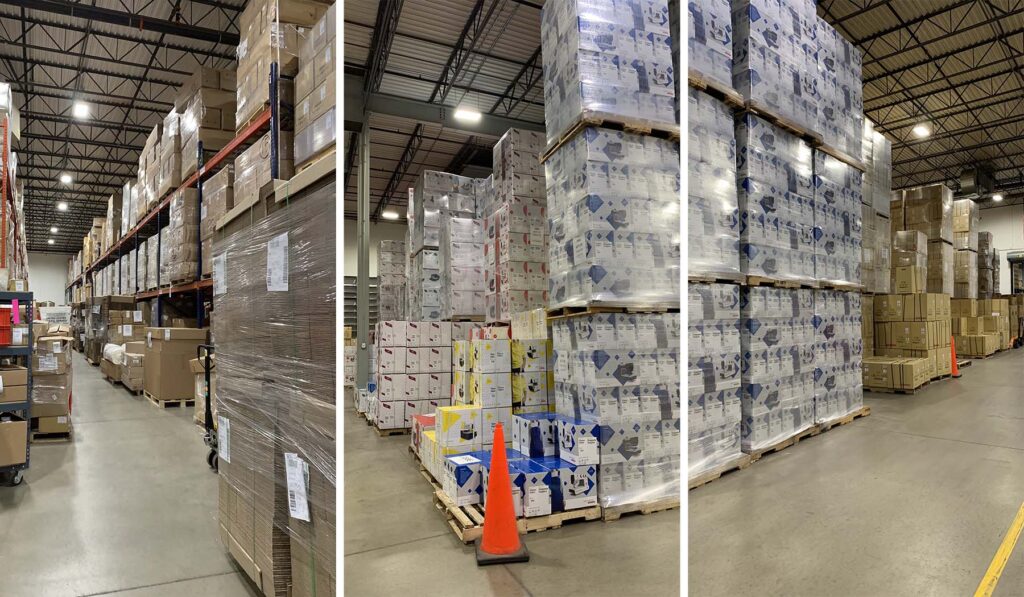 The Brewer warehouse adjoins the BERNINA space and contains thousands of notions, patterns, books, and bolts of fabric ready to get shipped off to you favorite local quilt shops.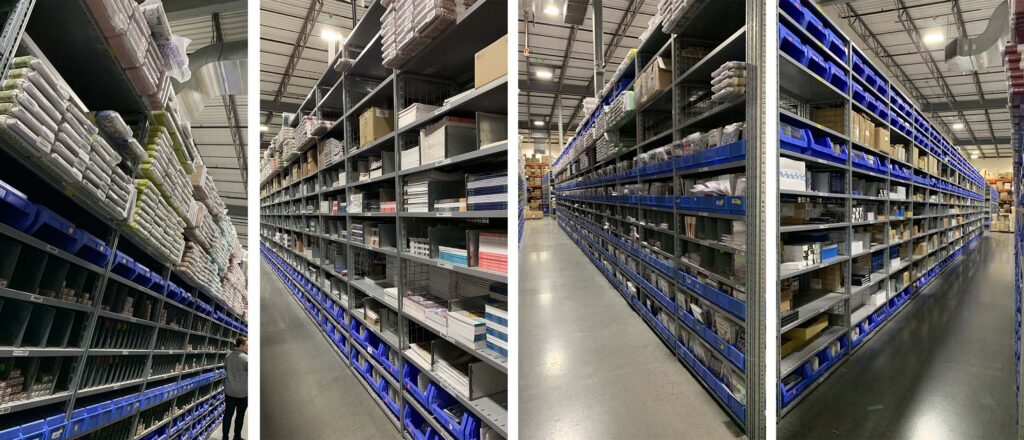 We rounded up the tour with a quick group photo.
From left to right you see:
Cassandra Beaver (you are here)
Hands on with the Machines
As ambassadors we are expected to have a very general familiarity with BERNINA and bernette machines so we received a large pack of brochures to look over. We also received the "Little Book of Feet" which is awesome. If you have ever looked at the array of machine feet BERNINA offers, you will understand how quickly you can forget the exact feet you have in your collection. (I may have purchased three at the retreat, and I don't even have my machine yet!) There is also a BERNINA App that allows you to track your machines, feet, and more.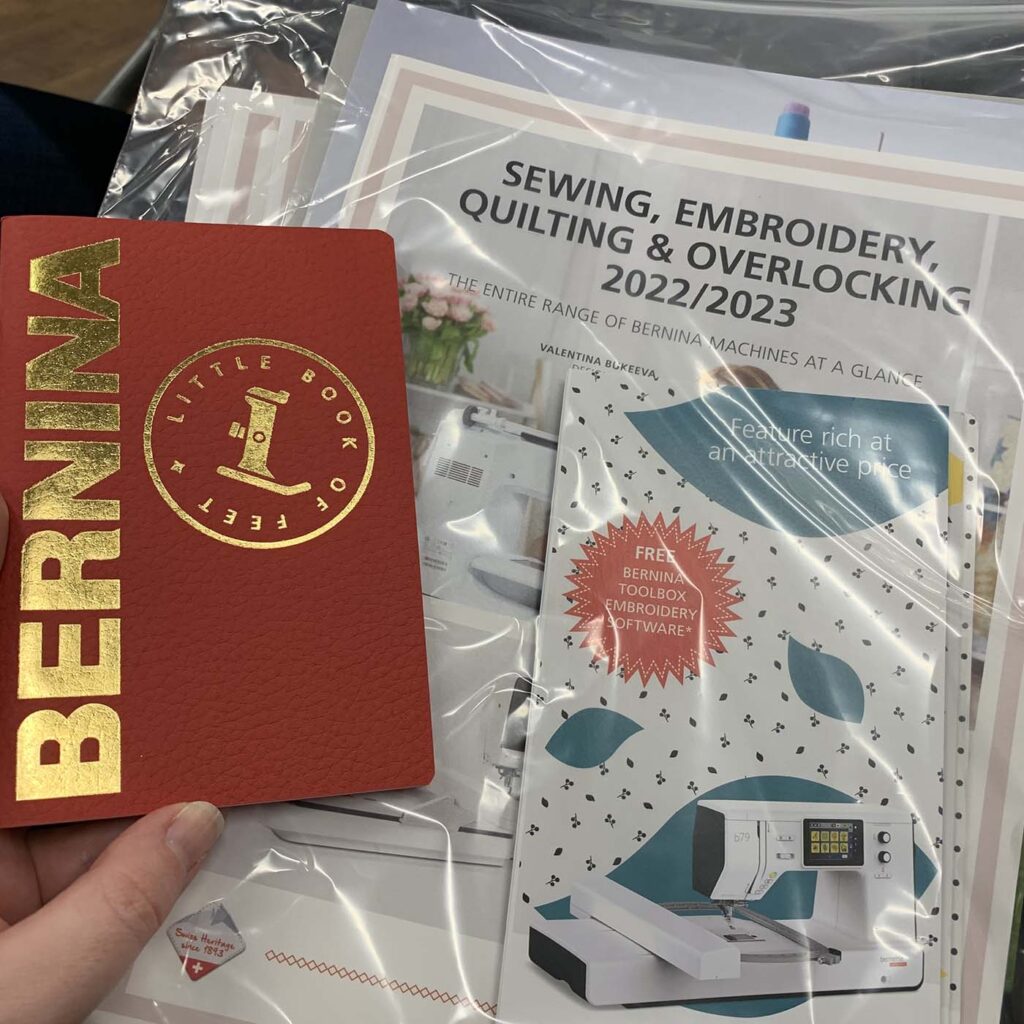 Here is a short video of the classroom space as we were getting settled in. We worked two to a machine on the machines that we are receiving as part of the ambassador program. We all each got a chance to try out the sergers. It has been years since I have used a serger/overlock machine, and WOW have they improved a lot!
We learned a lot about the navigation systems on the machines, which I really needed. The navigation on my current machine is knobs and levers- they work great, but the new machine is going to have so many more options. For some hands on practice we constructed quilted notebook covers.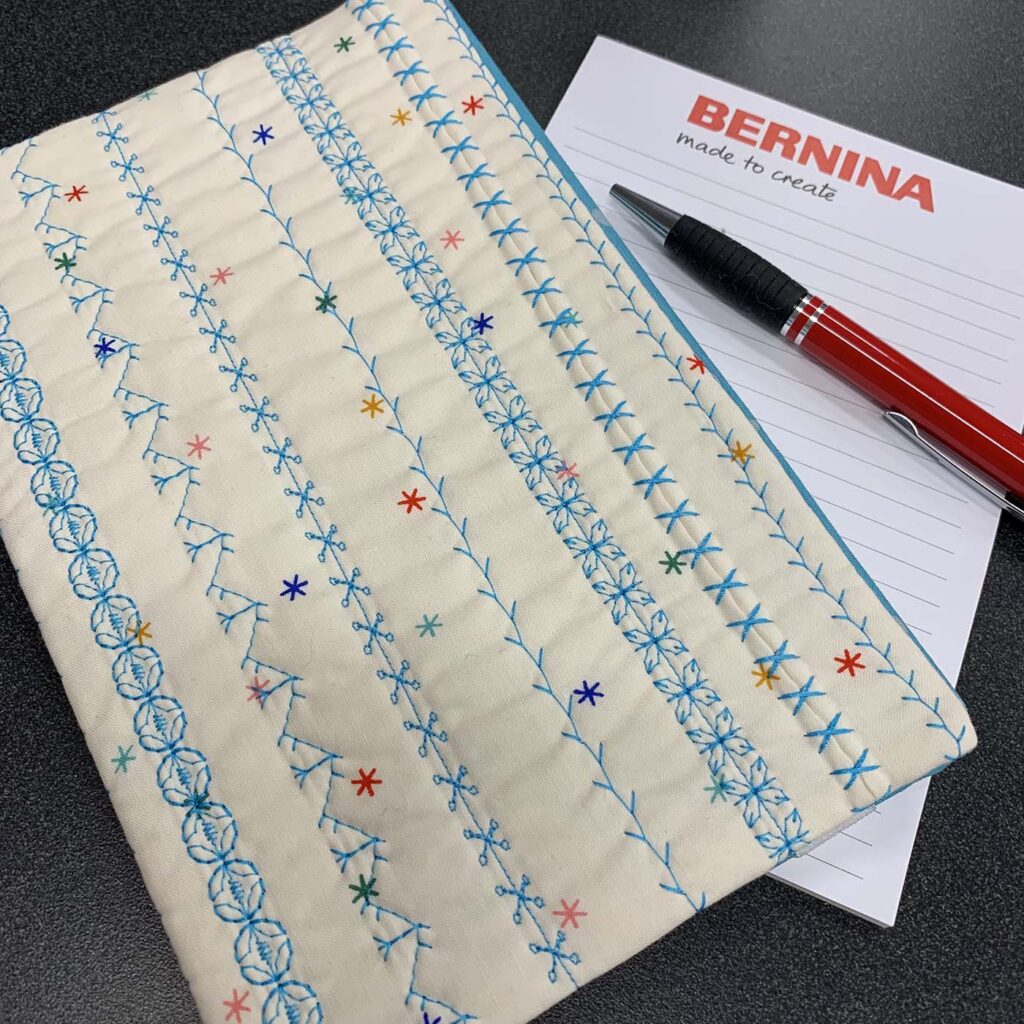 Wrapping It Up
The final day of the retreat we heard from Brewer, a distributer that works with your local quilt shops, and a really interesting technical presentation.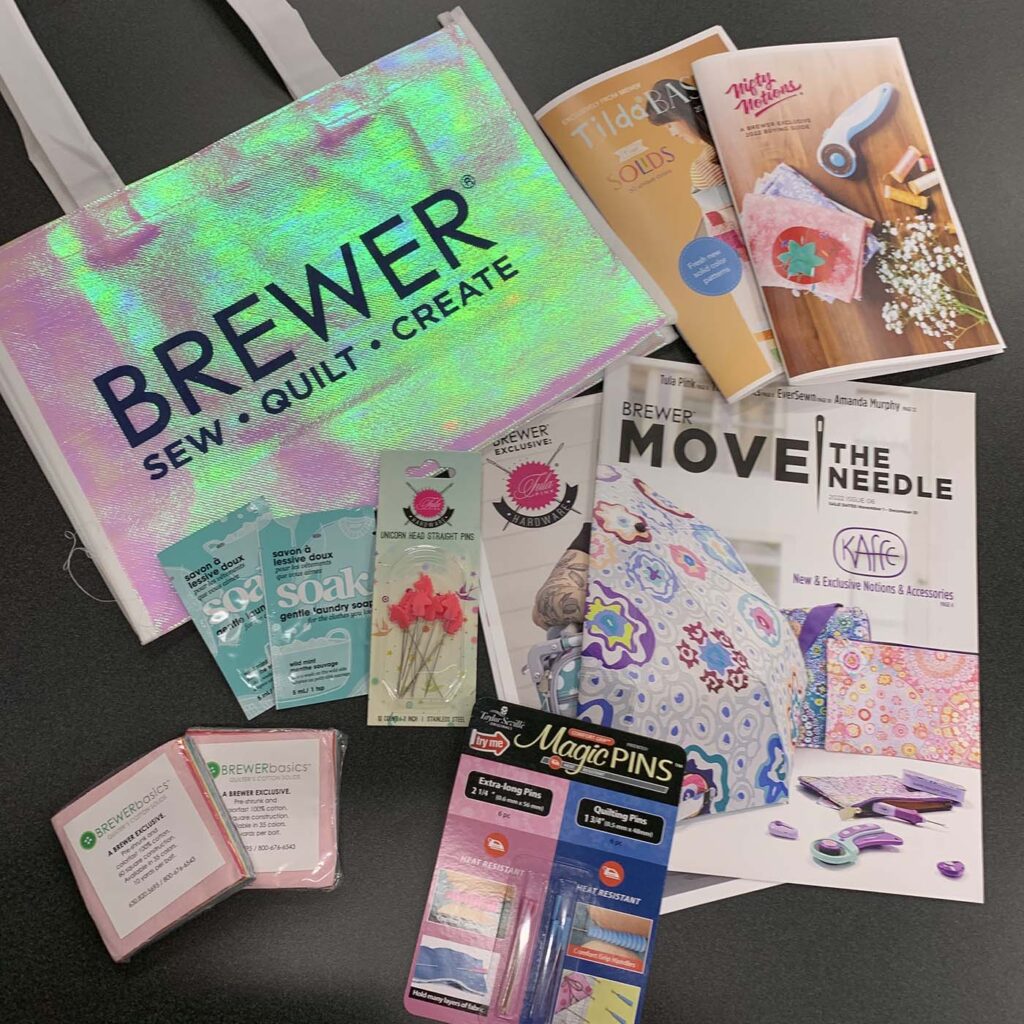 We had a terrific retreat, and learned so much. Thank you to everyone at BERNINA who made us all feel so welcome, especially these amazing people that headed up the retreat.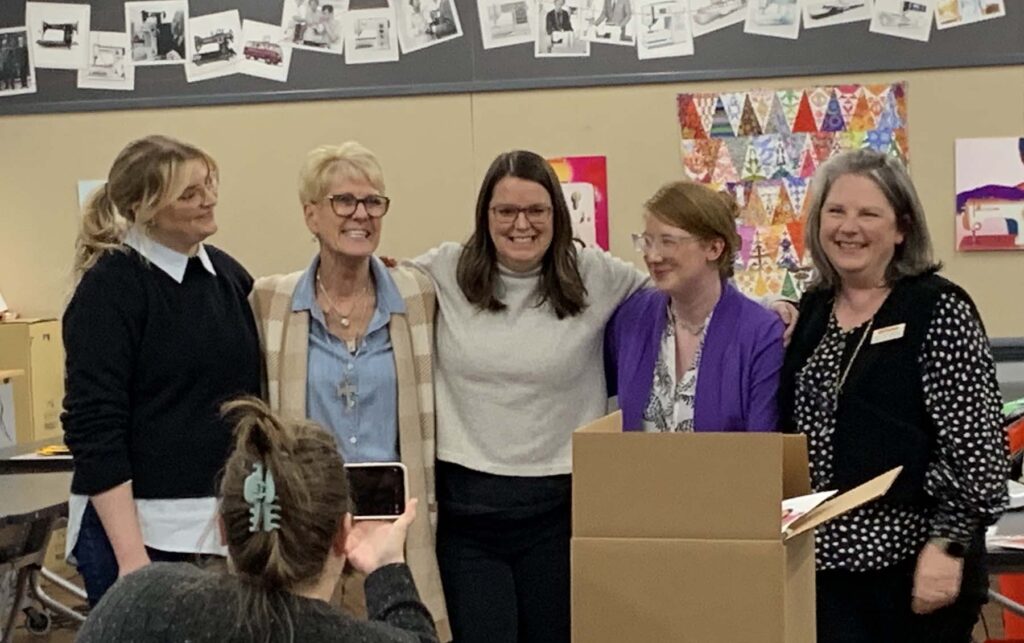 Keep watching for more BERNINA related content over the next year and a half, both here and on BERNINA's blog and social media!