Earlier this month, Sew Mama Sew hosted a giveaway week, and I am super excited that I won a fantastic bundle of fabric from Cynthia Brunz at Quilting is more fun than Housework. The fabric arrived yesterday and it is beautiful!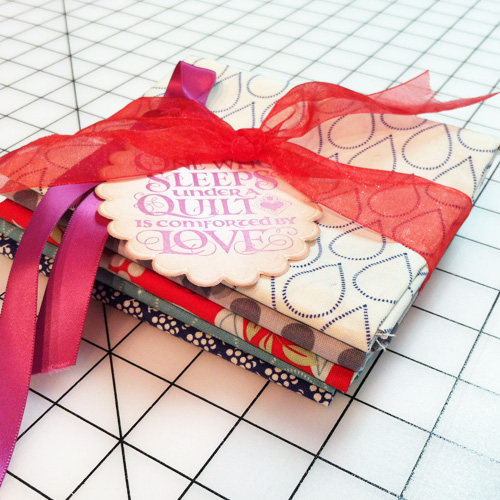 All of the fabrics in this bundle are from April Showers by Bonnie & Camille, which is put out by Moda. I always think that it is difficult to do justice to fabric in a photograph, and these are even more fantastic in person. The colors work wonderfully with the cheerful patterns of the design, and the texture is lovely.
I am so excited to get to work with these prints!