This summer, the Modern Quilt Guild (MQG) announced this year's Michael Miller fabric challenge, and I couldn't resist signing up. Those metallic prints are so much fun! I had an idea at that point, but once the fabrics arrived, I decided to change directions based on the exact prints that arrived.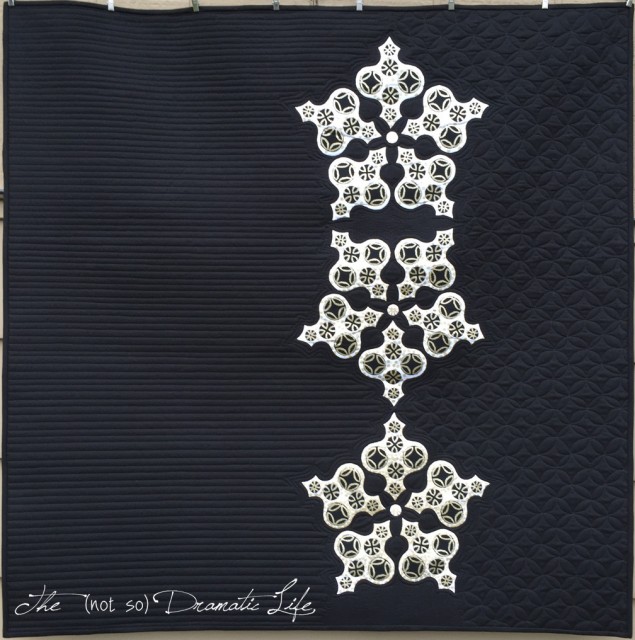 Glittery metallics made me think of shining stars and opulence. I typically prefer silver, but for this project I was really drawn to the gold printed fabrics. To supplement the package of fabric sent by Michael Miller, I purchased some of the white and gold confetti dot also from the Glitz collection, and a Michael Miller black solid.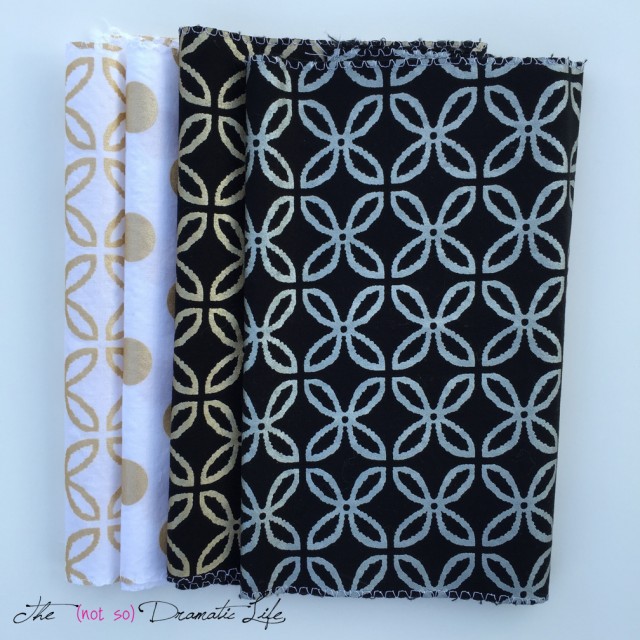 This design started with the fabric printed to imply interlocking circles. I started experimenting by creating circles highlighting different sections of the print. Once the circle sizes were determined, I drafted the motif that would create the final star design. I started the construction by hand appliquéing the circles to the white background pieces. Those pieces were then added to the solid black background.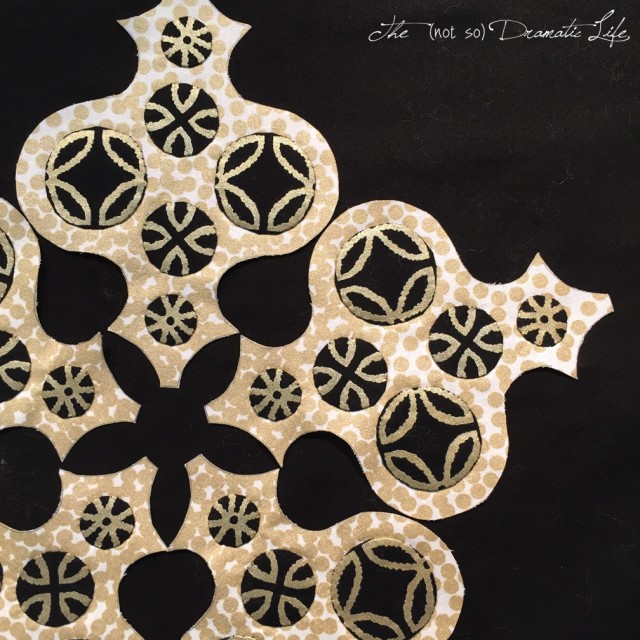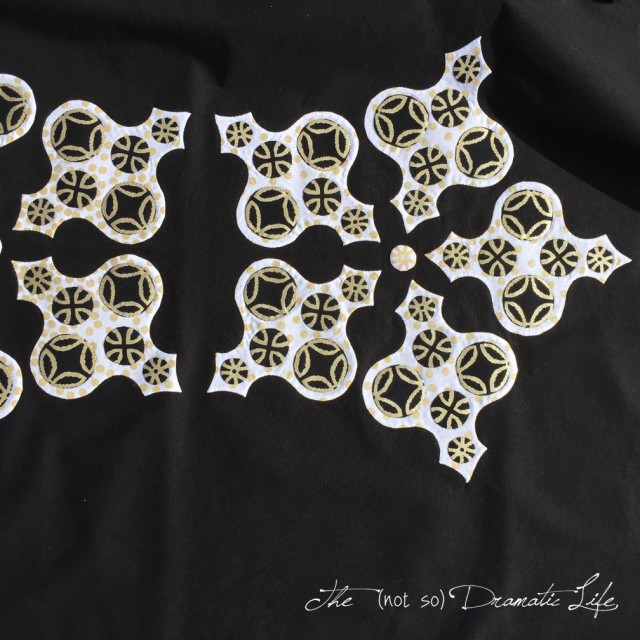 For the quilting, I wanted to break up the background by using different quilting designs on either side of the appliquéd star motifs. The quilting thread is a very dark grey which added a bit of extra dimension to the solid color surface. I used the longarm for this quilt and the circle pattern was entirely free-motion using a dot to dot technique. It is far from perfect, but it was the first time I had attempted this, so it could have been far worse! I tend to like a hand drawn quality in free motion quilting, so I ultimately decided to leave it in and embrace the character of the piece.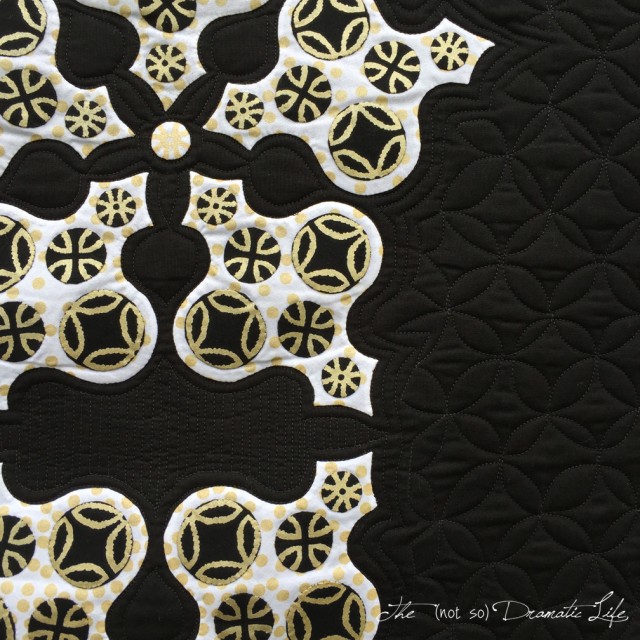 The lines around the stars and the tightly spaced vertical lines are also free-motion, but for the horizontal lines on the left side of the quilt I did lock the machine on the track before hand guiding the stitching.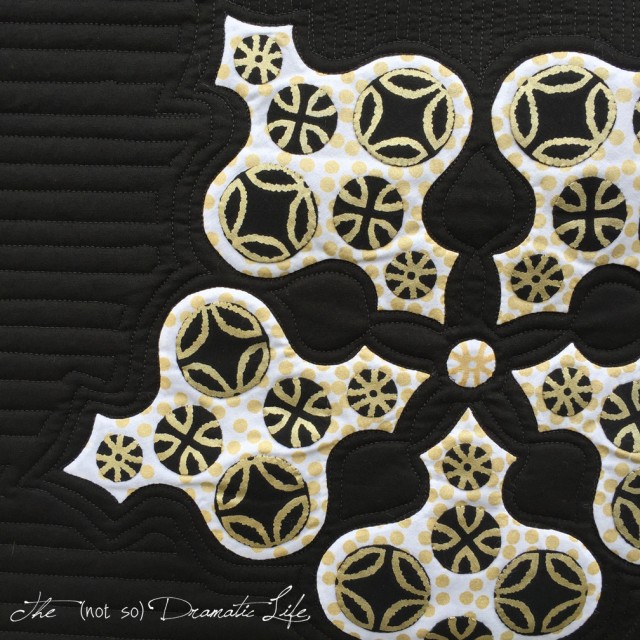 This quilt was one of my entries in to QuiltCon, so now I (like many of you!) are waiting to hear which quilts we will see at the show in February.
Quilt Stats
Title: Moroccan Stars
Size: 41″ x 40.5″
Techniques: Needle turn appliqué
Quilting: Free motion and linear quilting done on an A-1 Longarm
Fabric: Michael Miller Glitz collection and Michael Miller solid
Batting: Hobbs 80/20 in black
Thread: Hand appliquéd with Gutermann Mara 100 in white, Quilted with 50wt Aurifil in a a dark grey
Binding: Michael Miller solid black fabric (to match background) cut in 2″ wide bias strips, machine stitched to the front, hand stitched to the back