Where has September gone? The first week of this month, the new longarm machine arrived, and it has been absorbing most of my attention. Binding of anything has been pushed to the back burner while I do the fun quilting part of my projects. I have at least seven quilts of various sizes waiting to be bound! This mini, which I finally got completely finished 🙂 was a combination of computer guided designs and free motion fillers.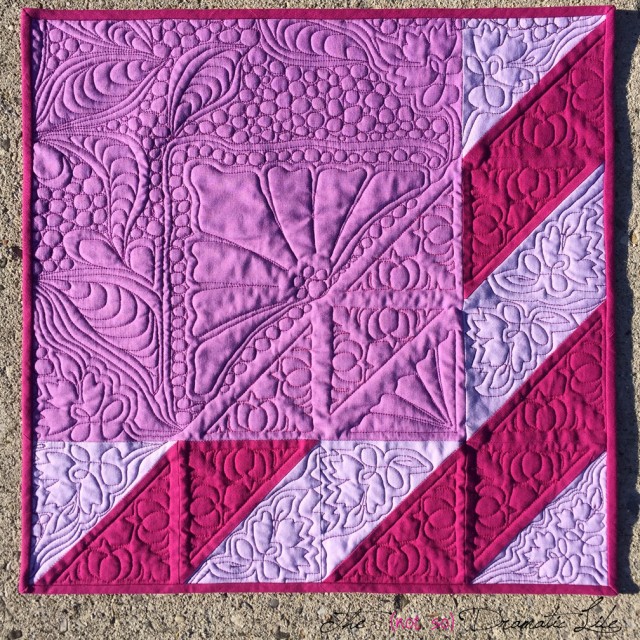 The design of the quilt top is intentionally simple, so I could have some room to experiment with the quilting. I knew that I wanted to switch up the colors of the quilting thread in order to imply a continuation of diagonal stripes across the quilt.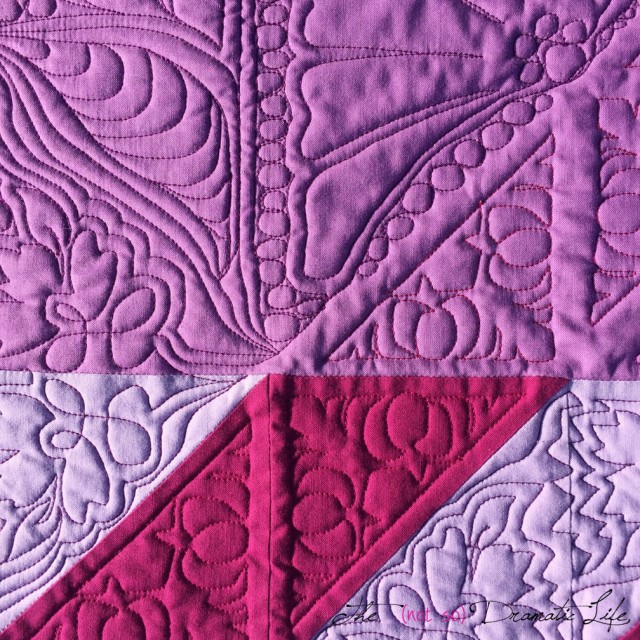 The main designs are pre-programmed images that are sewn using the computer-guided function on the machine. I then filled in around these graphics with a variety of free motion quilting designs. The free motion is definitely the most fun quilting!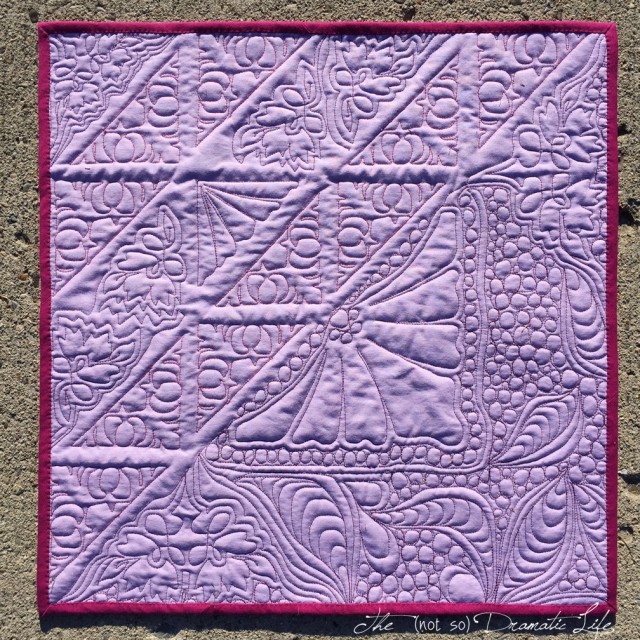 The computer guided option certainly has its advantages, but it can feel a bit disjointed with the rest of my quilting since the designs I used in this quilt were preprogrammed images. Since the quilting of this mini, I have been drafting/implementing my own quilting designs using the computerized function, and I enjoy being able to apply my own style to consistently applied images.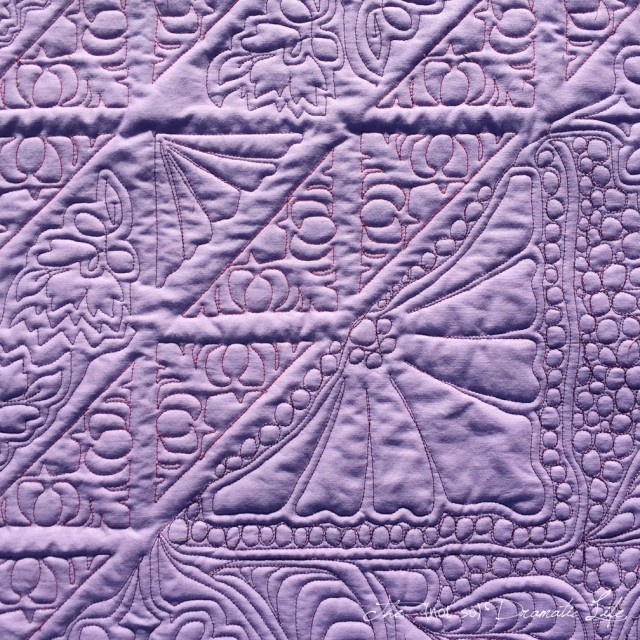 Quit Stats
Title: Shades of Violet
Size: 18.5″ x 18.5″
Techniques: Machine piecing
Quilting: Machine longarm quilting on an A-1 machine using hand guided and computer guided designs
Fabric: Quilting Cotton Solids (mostly Kona Cottons? They were pulled from my stash, and not labeled- oops!)
Batting: Warm and White cotton batting
Thread: Pieced using InvisaFil by WonderFil; Quilted with Connecting threads cotton Essentials 50 wt quilting thread
Binding: Coordinating solid, cut in 2″ wide strips, machine stitched to the front, hand stitched to the back
What was new?
Mixing computer guided and free motion quilting on a long arm machine.