Taking Flight is is a contemporary reinterpretation of the traditional Flock of Geese quilt block with an asymmetrical twist. This quilt is now a project in the November/December 2017 issue of Modern Patchwork.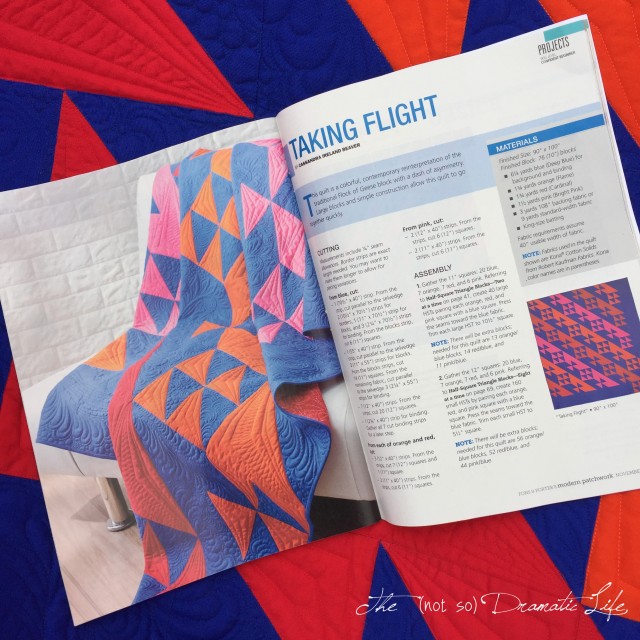 I designed this quilt shortly after completing Overlay (post coming soon), so I was apparently really into the Flock of Geese Block. The blocks are rather large- each large half square triangle (HST) measures 10″ square, meaning that a full block is 20″ square. I had drafted the quilt in my usual AutoCad and did a lot of experimentation with possible color schemes. My top two choices were citrus-y colors with a white background and a play of warm and cool colors with the red/orange/pink and a blue background.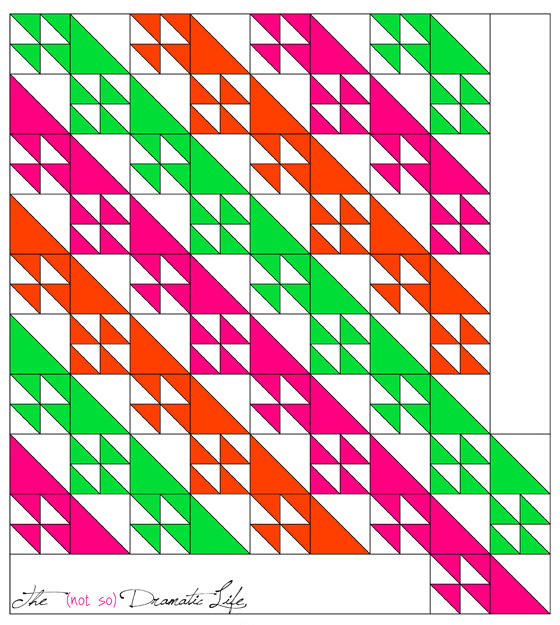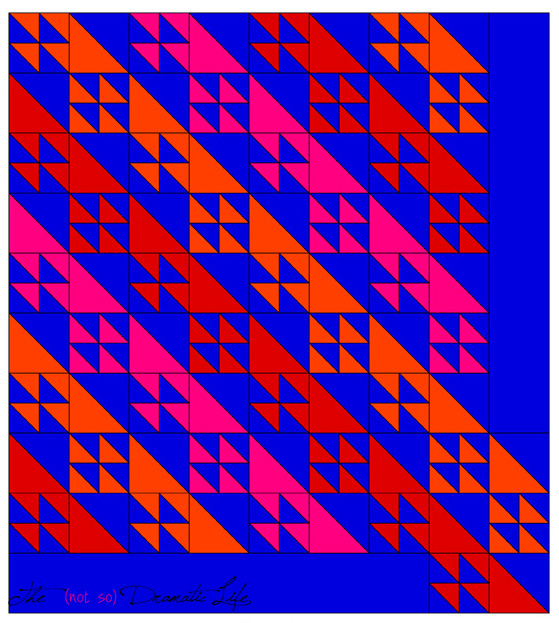 Both color ways were included in the magazine proposal, and I am thrilled that they liked the blue background the best. I have done a lot of white backgrounds in the past few years, so it was exciting to work with a mid-value-range color scheme.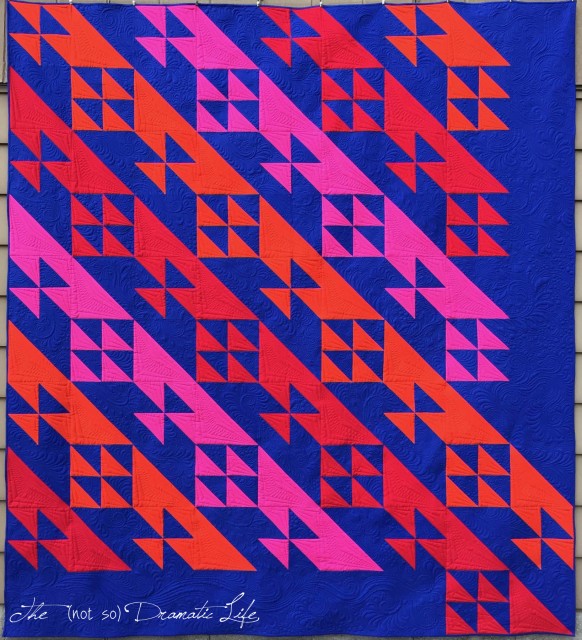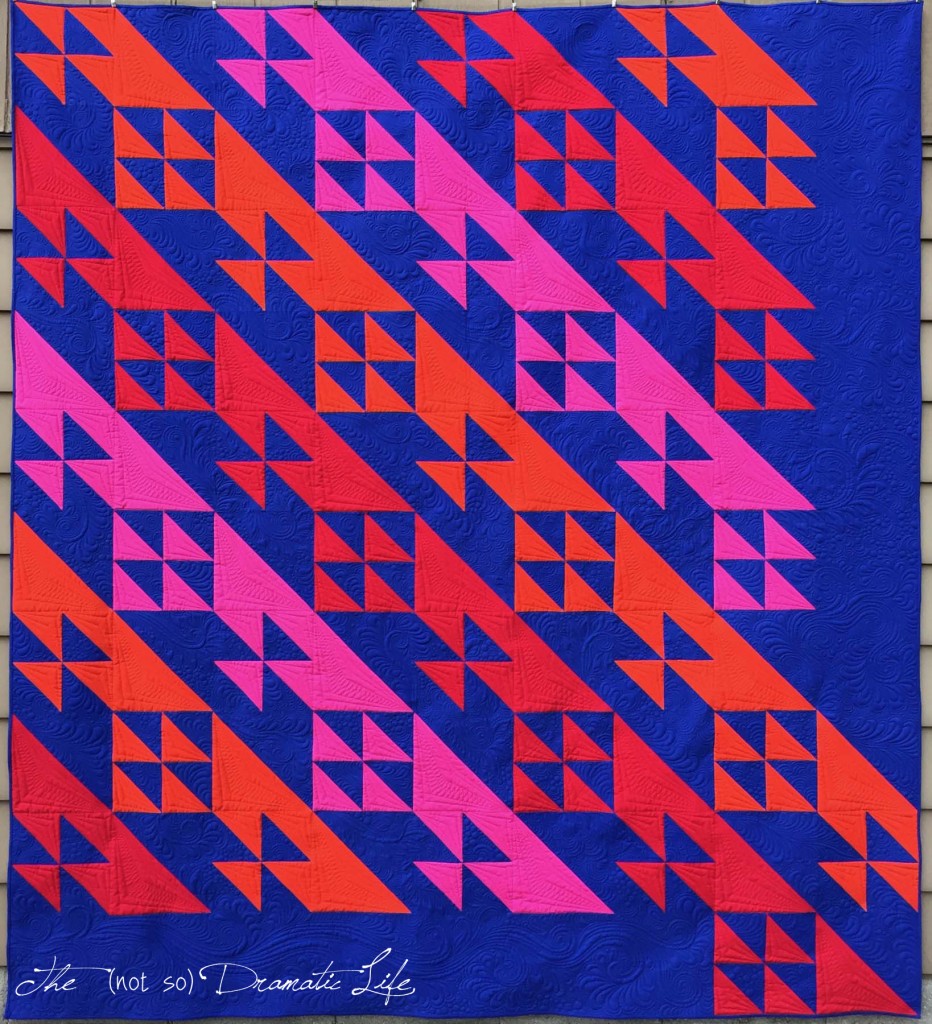 The quilting in the warm colored areas is ruler work with a touch of free motion in a wishbone design. The blue background is filled with mixed motif free motion quilting. The feathers in these areas relate to the title- Taking Flight.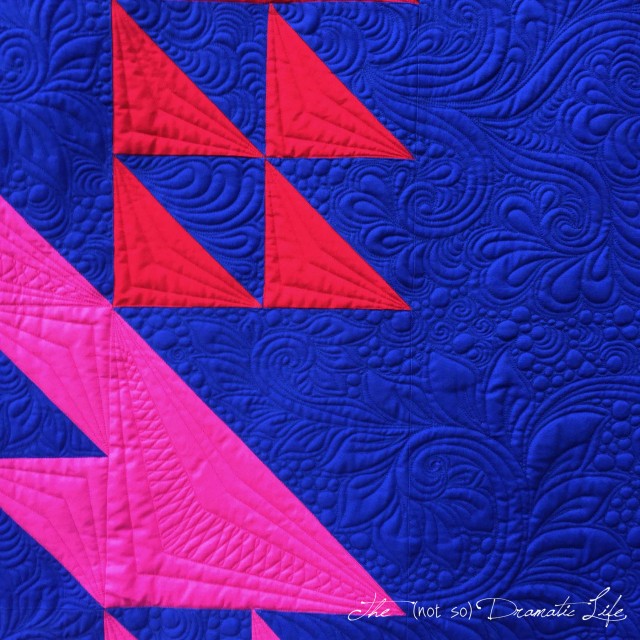 Here is the magazine cover so you know what to look for at the newsstand!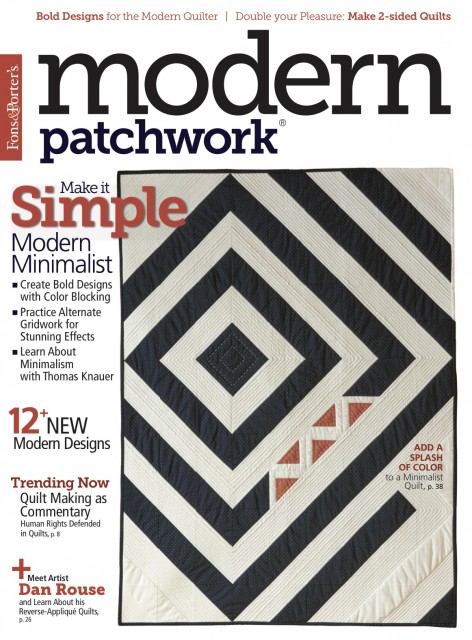 Quilt Stats:
Title: Taking Flight
Size: 90″ x 100″
Techniques: Machine Piecing
Quilting: Mixed motif free motion quilting and Ruler work, all done on an A-1 Longarm
Fabric: Kona Cotton in Deep Blue, Flame, Cardinal, Bright Pink
Batting: Hobbs Tuscany Wool
Thread: 50wt Aurifil
Binding: Bias binding in Deep Blue Kona, cut 2″ wide, machine stitched to the front and hand finished on the back