Next February at QuiltCon I am excited to teach four different classes including three favorites that are returning from last year and one new workshop. The returning classes include Matchstick Quilting, Hand Accented, and Foundation Paper Piecing Irregular Shapes.
I am thrilled to offer From Page to Project for the first time this year. In this hands on workshop we will explore modern design possibilities through the use of traditional blocks and block components.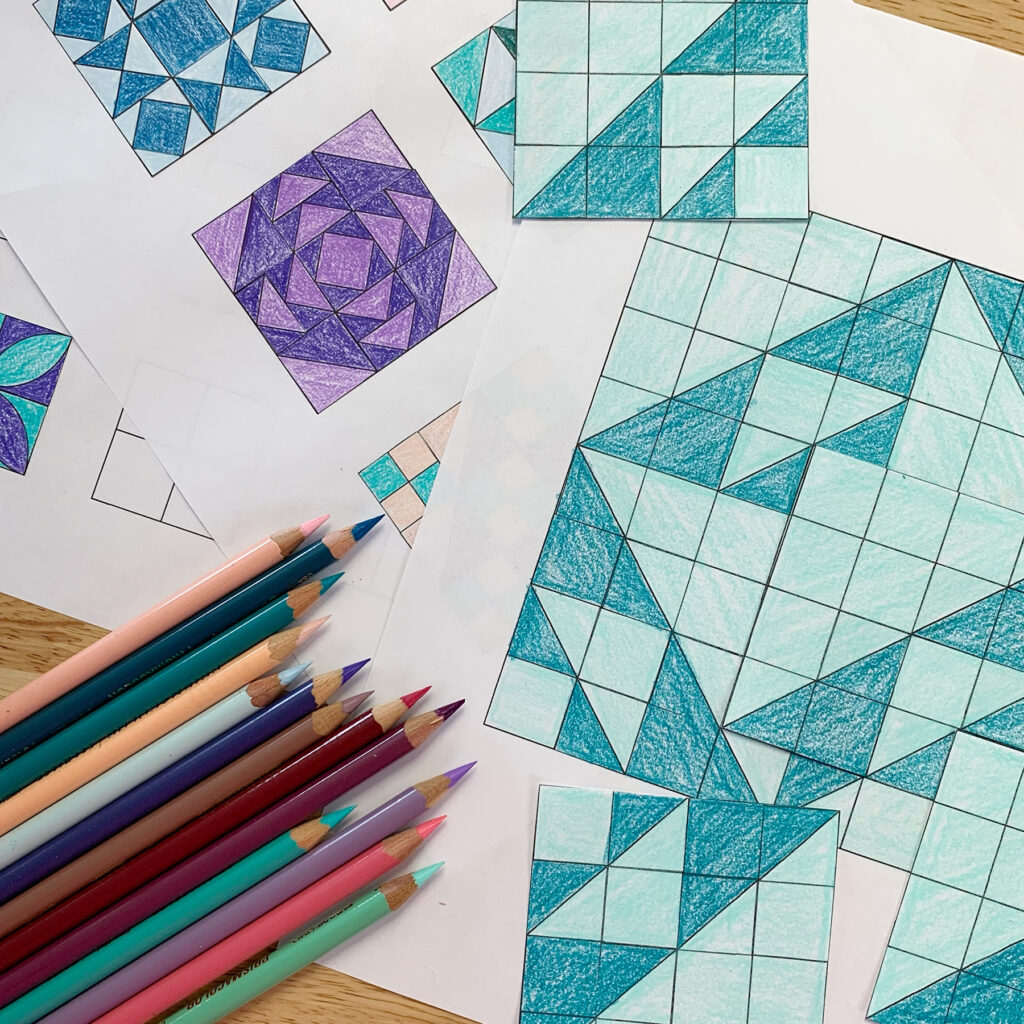 Workshop Description:
Expand your design potential through exploration of common block components and layouts. Students will start by dissecting the components and proportions of several traditional quilt blocks, then will move into exploring block and quilt design using traditional layouts and alternative grid work. This workshop focuses on using hand drawing, but the techniques used will translate well to any computer design program. This is a no-sew workshop.
Why Traditional Blocks?
We start by looking at traditional blocks because the same block can often be constructed using many different methods based on how we place the construction lines. Considering the possibilities of block construction not only allows us to more thoroughly understand quilt construction in general, but also provides opportunities to expand on the overall design.
For a recent project I used the traditional block, Ruby Roads, as inspiration. The original construction lines would involve the use of Y seams which seemed unnecessary to me for this particular project. I started by breaking down the original pattern that would allow for more simple construction by creating a line drawing. From there, I colored the design so it was similar to the original. Then it was time to play! I experimented with color and placement until the design evolved to focus on the outward pointing lines. This ultimately lead to the final design that altered the corner blocks and included additional points around the edge of the design.

This project ultimately turned into the pillow I designed for the 2023 Quilter's Planner.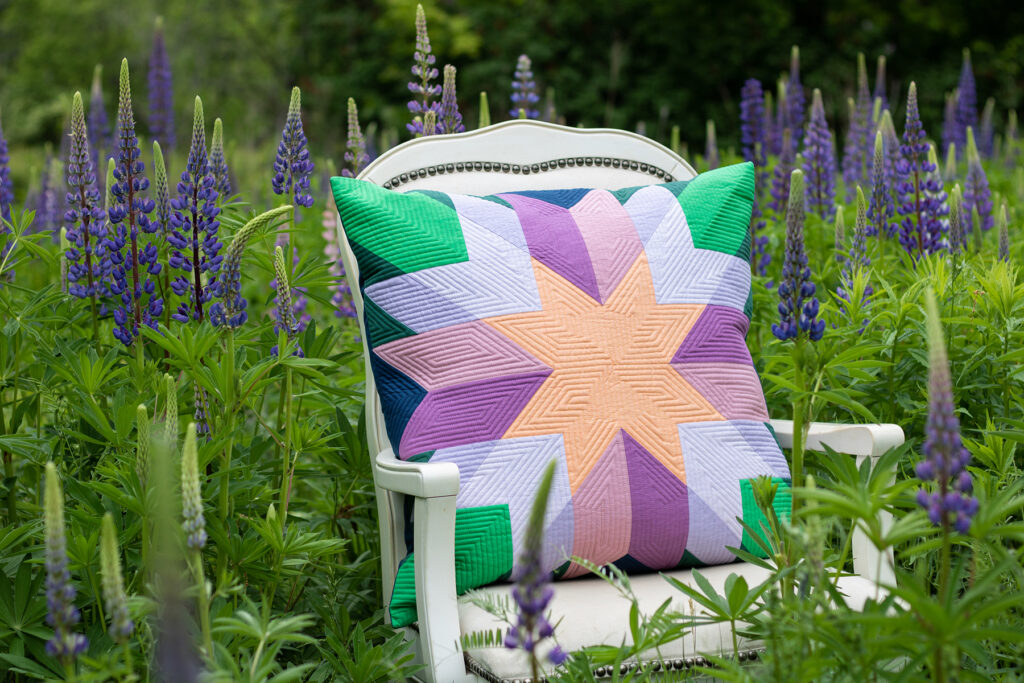 It's not just about the blocks
A simple block can be reinterpreted within the overall composition of a quilt to create entirely different effects. Here are two quilts that I made based on the Flock of Geese Quilt Block.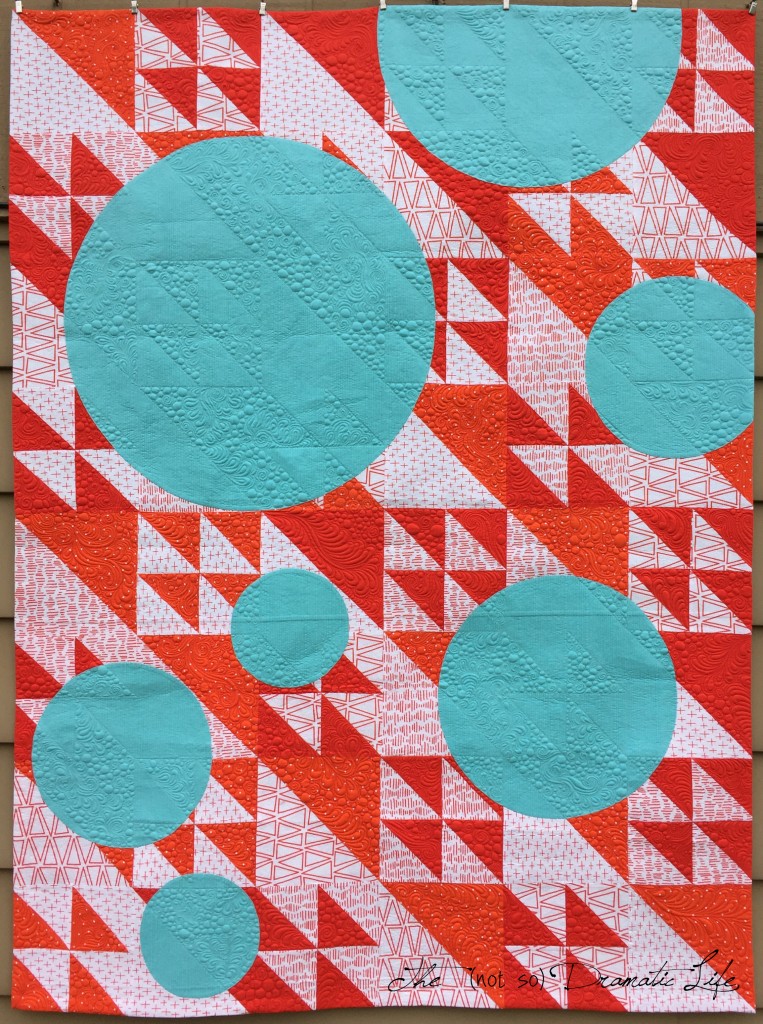 Overlay involved using the traditional color placement for the Flock of Geese quilt block, but then inserting large pieced circles into the quilt once the entire quilt top was complete.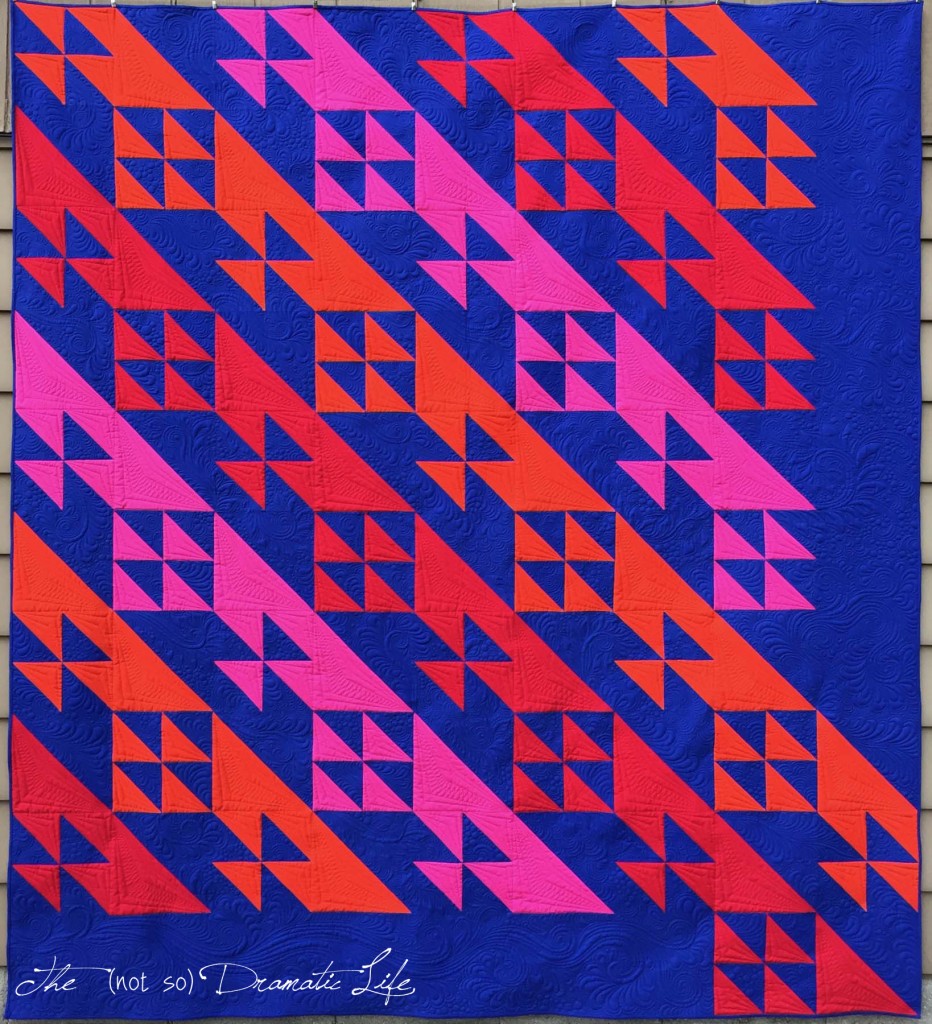 Taking Flight uses the Flock of Geese blocks differently by altering the standard color placement to draw your eye across the quilt diagonally. The asymmetric borders are visually broken in the lower right corner and help pull the design into the Modern world by creating a moment of negative space that mingles with the traditional blocks.
Mixing it up
As we progress through the workshop, we will take what we discover about individual blocks and use it to see how different blocks work together. Through the use of traditional shapes, scale, and alternative grid-work, we will explore how common design elements help different blocks to work together to form a cohesive design.
The following two quilts were designed by Lovingly Lissa and me using a range of traditional blocks while using alternative grid-work, scale, and color placement to develop the design.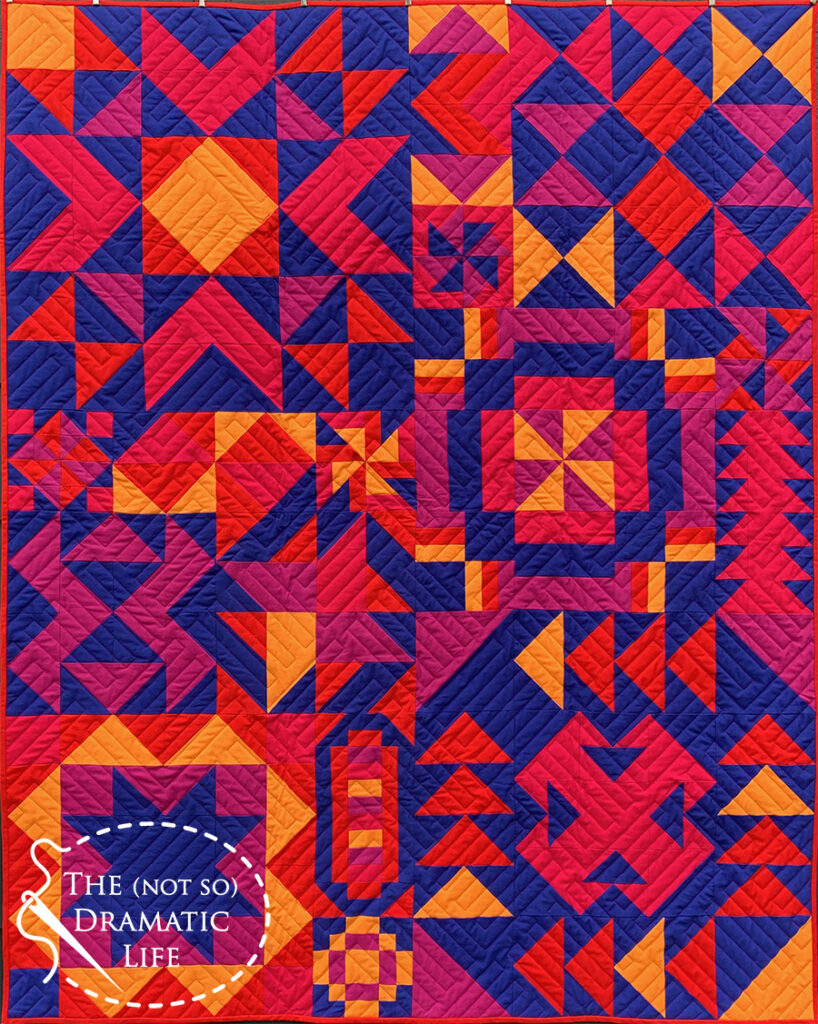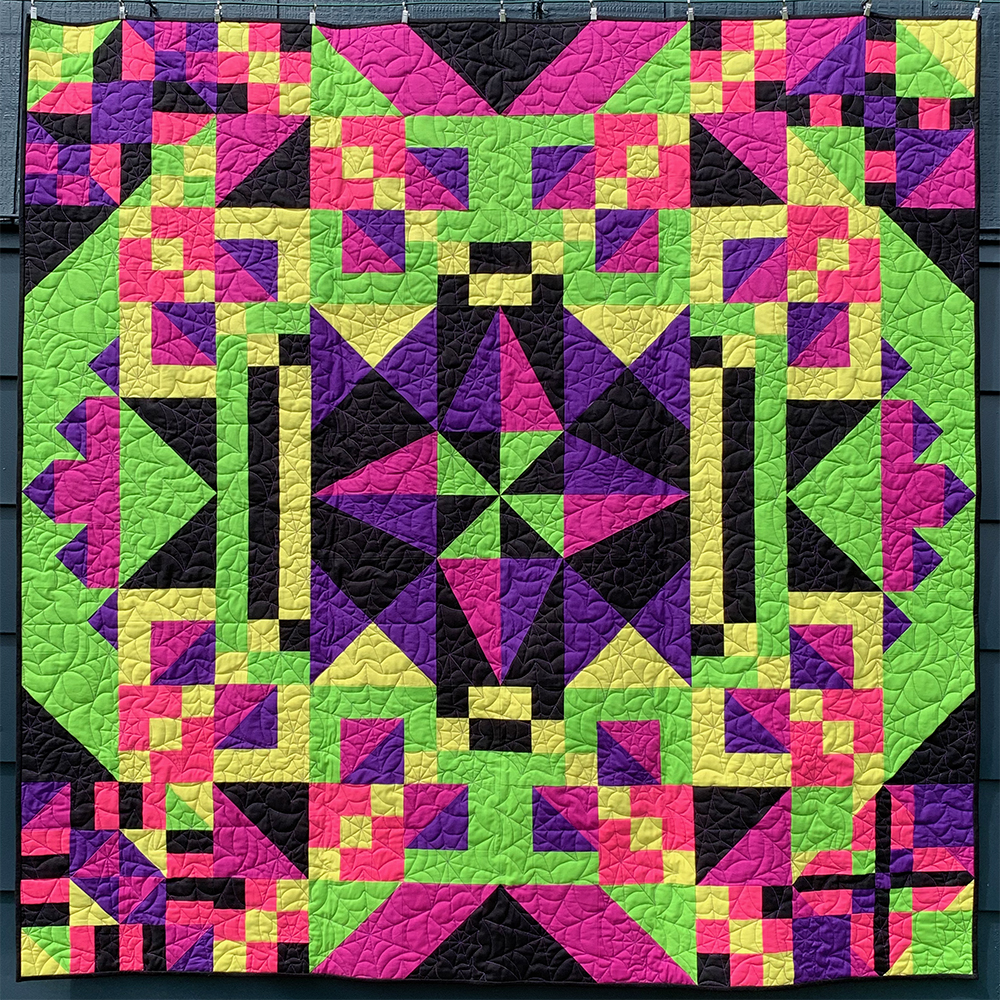 Putting it Together
Once you have a design you want to explore further, how do you make it? In class and in the workbook, we will discuss some standard methods of constructing shapes common to traditional blocks. You will be provided with construction diagrams and charts detailing the cutting sizes for many common construction techniques so you can achieve a wide range of block sizes.
Why are we drawing by hand?
Why would we use pencils, paper, and a ruler when there are so many computer programs and tablet apps? I almost always use AutoCad and Photoshop to create a design, but I often still design by hand first. There are a few good reasons to give designing by hand a go:
Accessibility: Just about everyone can get ahold of some basic drawing supplies and you can use them even if the electricity is out and your tablet sets off a low battery warning.
Ease of use: Most of us have been drawing simple shapes almost our entire lives. When working with a digital design program is new to us, it can be tempting to alter our designs to fit our technological capabilities to avoid frustration.
Comprehension of units and scale: The great part (and the not so great part) of working with a digital design program is that you can create a block/quilt design of any size. This can also lead you to develop blocks with unusual unit sizes. It would be easy to create a 9″ finished nine patch block by cutting nine 3-1/2″ squares. But sometimes you are designing along and realize you have incorporated an 8-1/2″ finished block that would be a nightmare to cut the pieces for! Developing designs by hand helps you to think in units much more intuitively.
Once you have the basic design hashed out, you can always put it into a digital program of your choice to clean up your design, experiment with color selection, and finalize the layout.
Are you ready to sign up?
I hope that you will be able to join me in this workshop at QuiltCon 2023 in Atlanta! There are two sessions with available seats:
DES013FriPM is Friday, February 24, 2023 from 1:30pm-4:30pm Atlanta time
DES013Sun is Sunday, February 26, 2023 from 9am-Noon Atlanta time
Member registration is happening now, and non-members can register starting September 7, 2022.