I was very excited to see the new One Monthly Goal link up hosted by Red Letter Quilts. I enjoyed participating in the 2015 Finish Along, and am currently working on my goal list for the first quarter of 2016. One Monthly Goal caught my attention because I sometimes (ok-frequently) get distracted, and I am hoping that this helps me to focus on completing at least one project each month.
For the first month I am going to focus on one of my oldest WIP. The only reason I'm not calling a UFO is that I have had brief moments of progress on it over the last few months. Please meet my bauble quilt:
This project started in November 2014 when I made the blocks, and in December 2015 I did all over free motion longarm quilting on this quilt. I'm in love with it!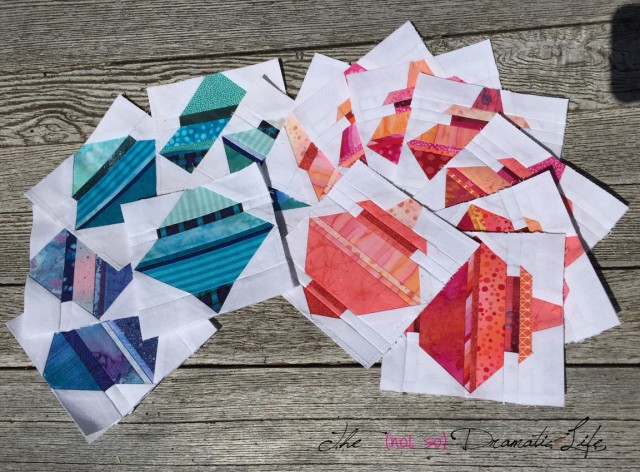 It has been squared up, and I buried the threads tonight. The only things left to do are adding binding and embroidering "hanging string" lines for the baubles.