My 100 Day Quilt project was a success, and I want to thank everyone who followed the progress on Instagram! Resonance is the ultimate result. It was named in reference to the quilting stitches which echo out from a central point. If you would like to know more about the start of the project, check out the first post about the 100 Day Circle Quilt Project.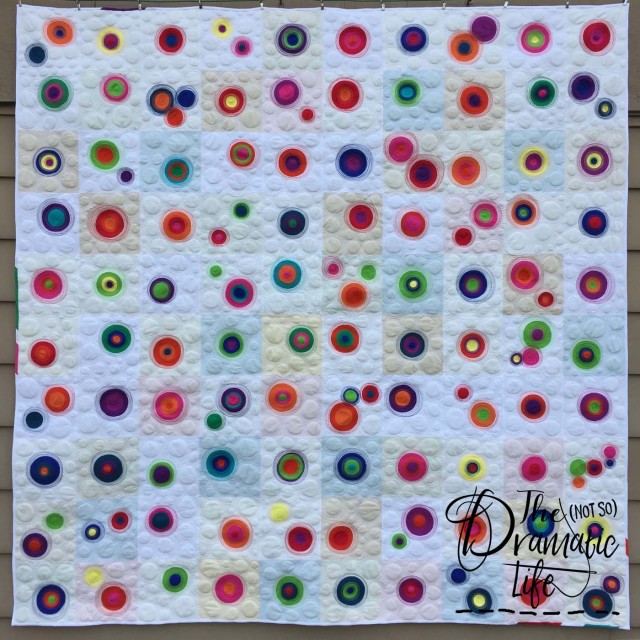 Constructing the blocks for the quilt took the most time- 89 days. Most blocks had two-three concentric circles, but several included multiple circles set near each other. Here are a couple of examples: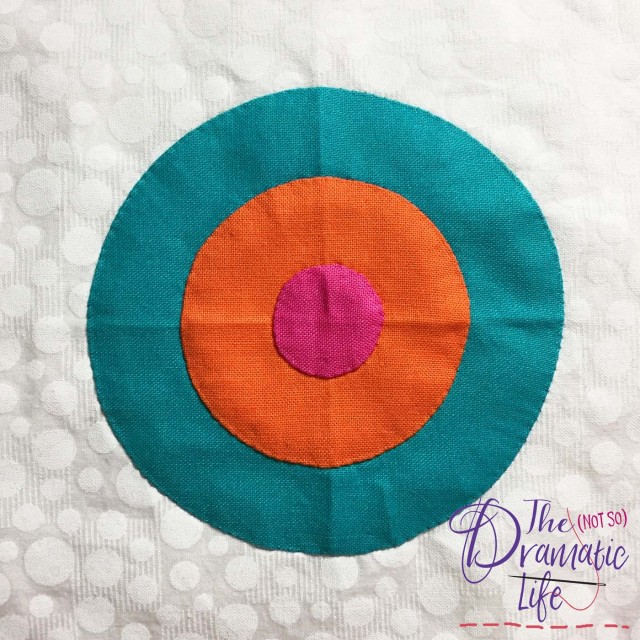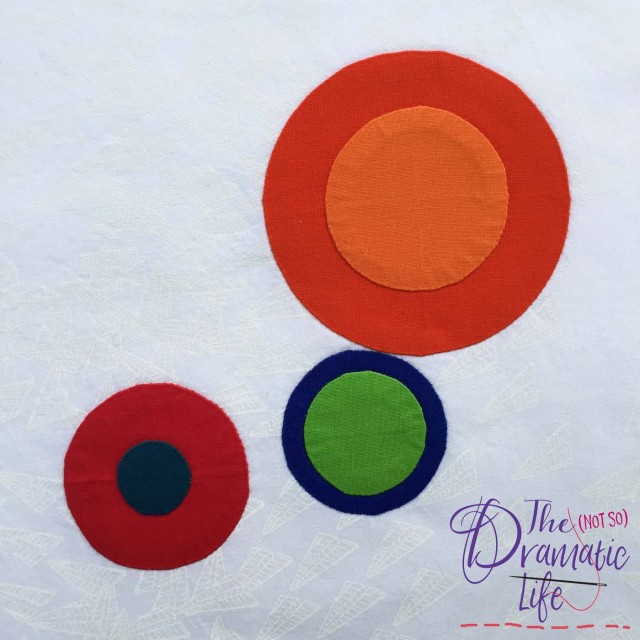 The next two days were spent trimming the blocks to their finished size.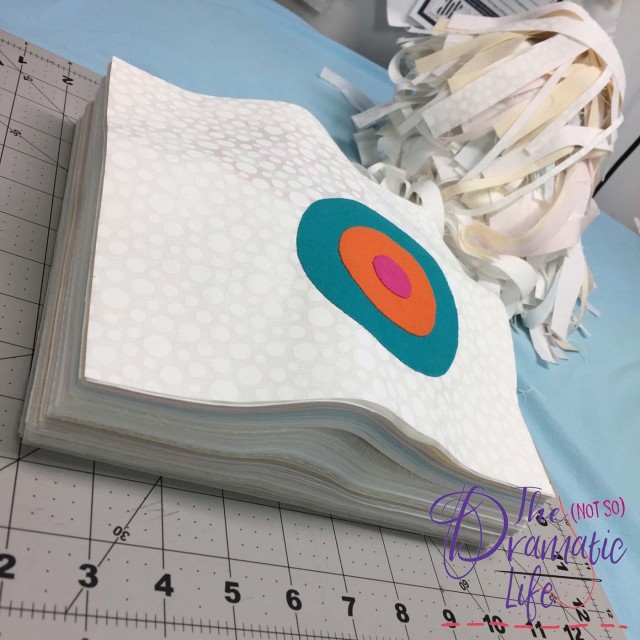 Laying the quilt out was a bit tricky. Since it was too large for my design wall, I cleared out the kitchen and arranged the blocks on the floor. This photo was taken with my phone touching the ceiling, and I still couldn't get far enough away to capture the entire quilt design.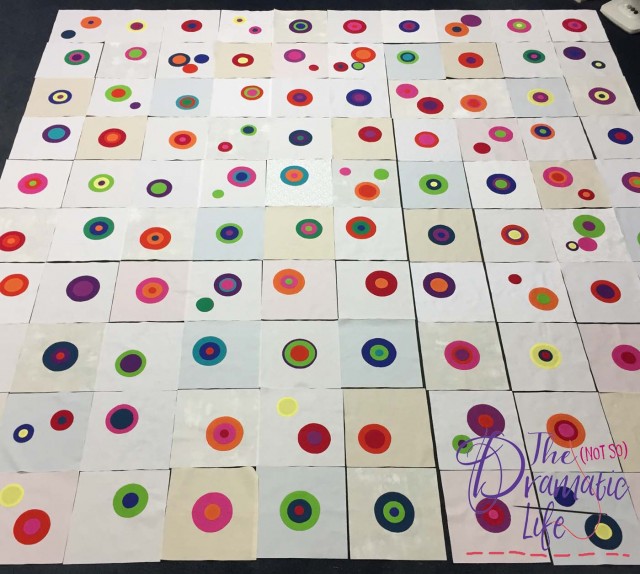 After a couple more days, the quilt top was finished.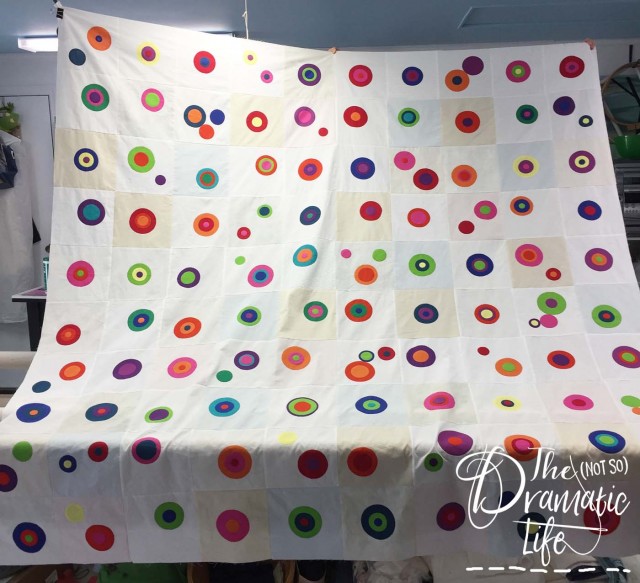 There were 13 different colors of thread used to quilt the project. A different thread was used for each fabric. This extended the color beyond the edge of each circle, and ensured that the back, as well as the front of the quilt, would show each color change. I knew that I would want lots of lines of stitching around each circle, so I decided to use 50wt thread so I could do lots of stitching without excessive thread build up.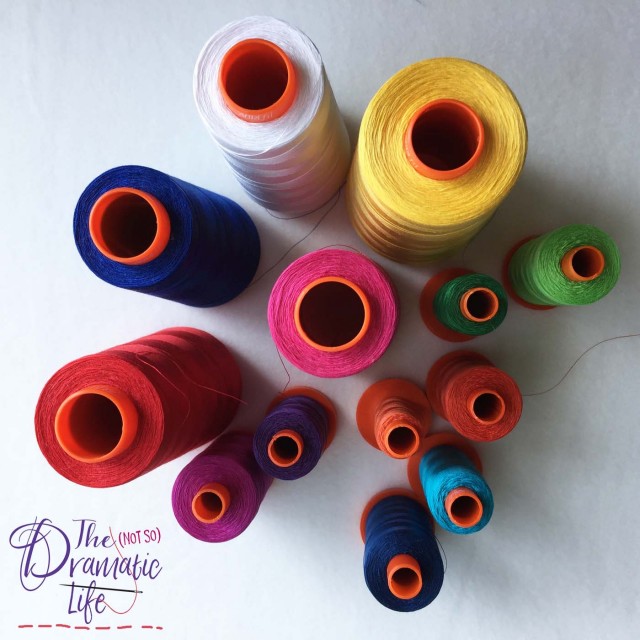 Here is the quilt loaded and basted on the longarm.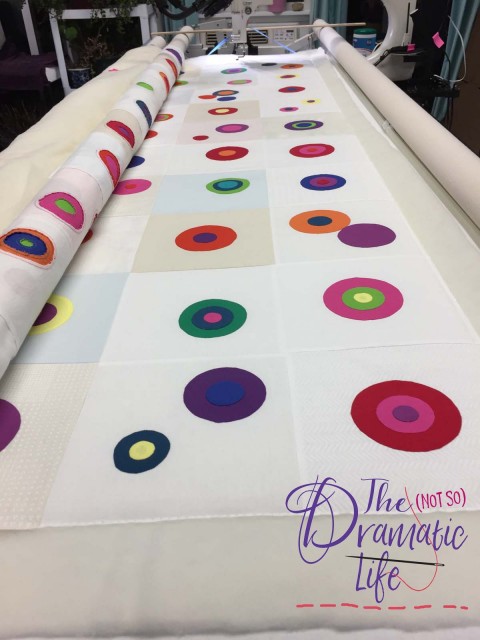 The quilting process took quite a long time. I quilted each circle from the inside out to prevent bunching in the fabric, so there were a lot of thread changes.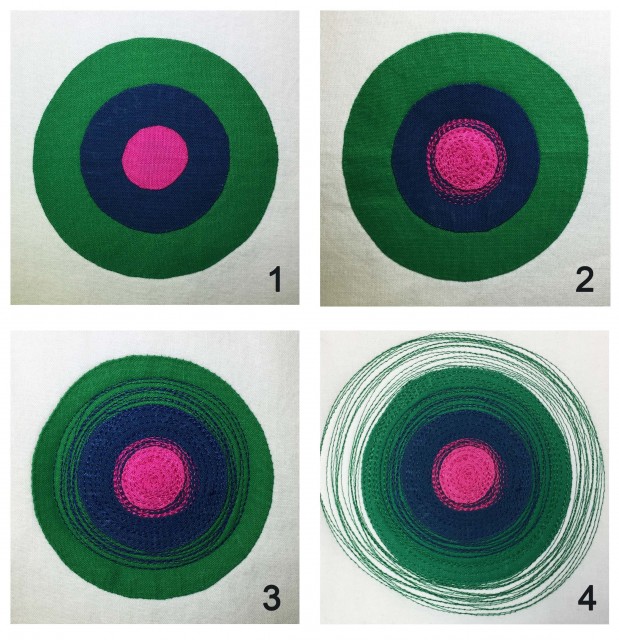 Once the circles were quilted, I did large scale bubble quilting in the background.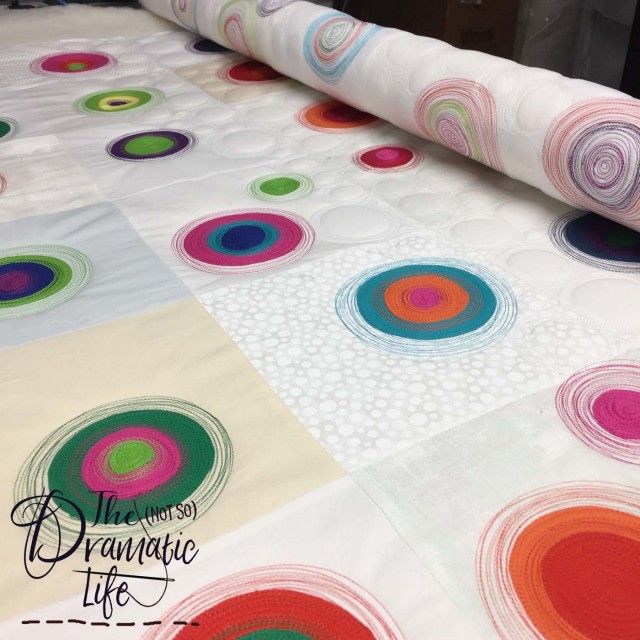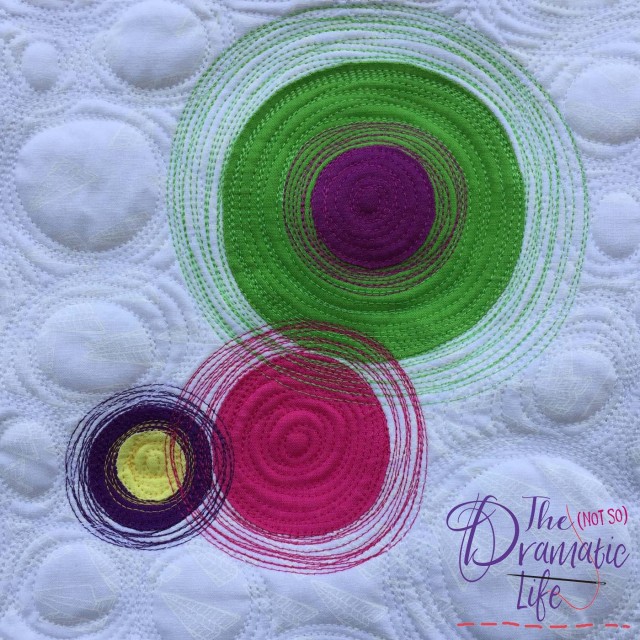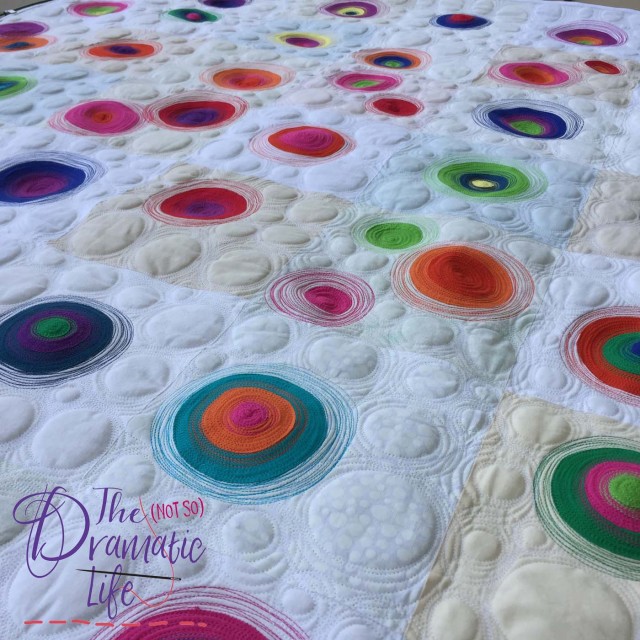 There were more than a million quilting stitches in this project. I'm pretty sure that is a personal record!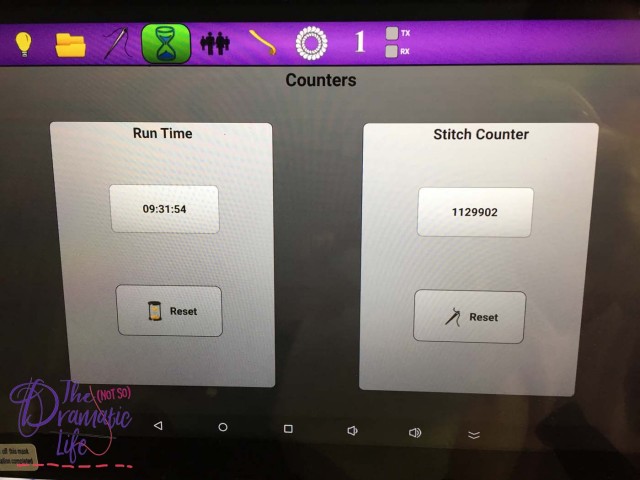 The binding is mostly white, with some sporadic shots of color.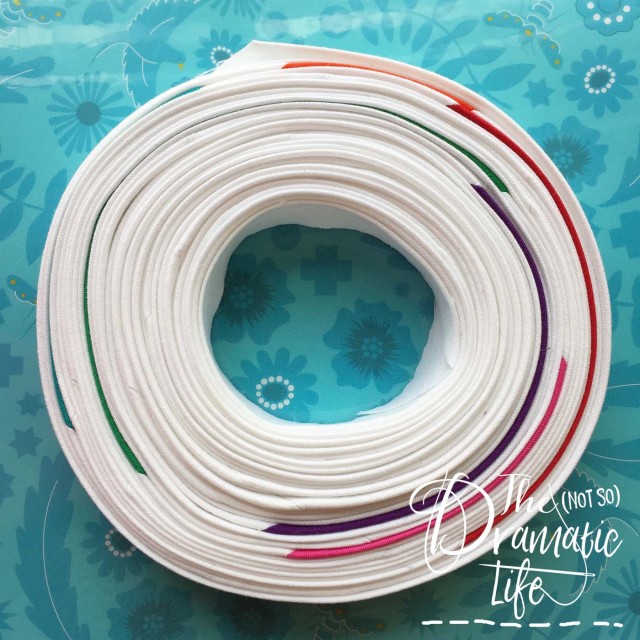 I love the way the back of the quilt looks!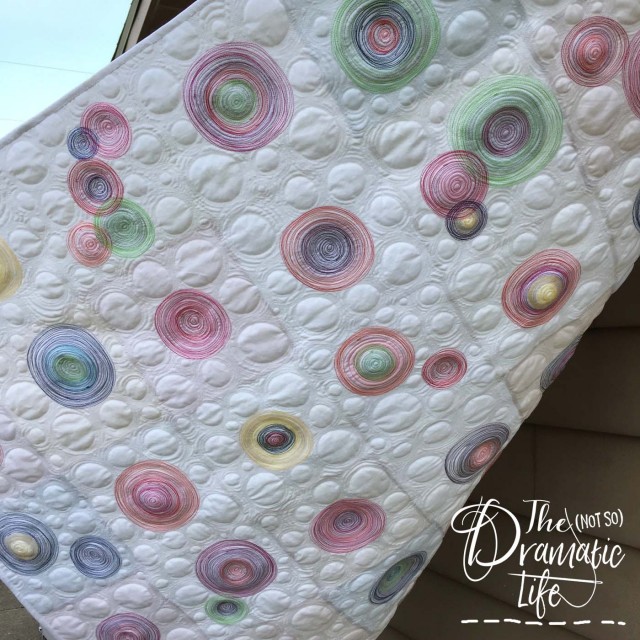 To cap it off, Aurifil asked to use this quilt in their booth at Spring Market this past weekend! This is my first quilt to be included at a Quilt Market, so I was very excited!
Quilt Stats
Title: Resonance
Size: 79″ x 79″
Techniques: Hand Applique, Machine Piecing
Quilting: Free motion quilting with an A-1 Longarm machine
Fabric: Assorted solids and white-on-white prints
Batting: Hobbs Tuscany Wool
Thread: Quilted with 50wt cotton Aurifil in 13 colors
Binding: White Kona Cotton with colorful inserts, cut on the bias at 2″ wide, machine stitched to the front, hand finished