Most of my go-to sewing supplies and notions live in a Bionic Bag that I made several years ago. It travels around the house from sewing machine to sofa or patio for hand stitching, and it goes with me to guild, sew-ins, and shops when I teach. This bag is frequently admired, and following several recent requests, I will be teaching this pattern next January at Dabble and Stitch in Columbus, Ohio.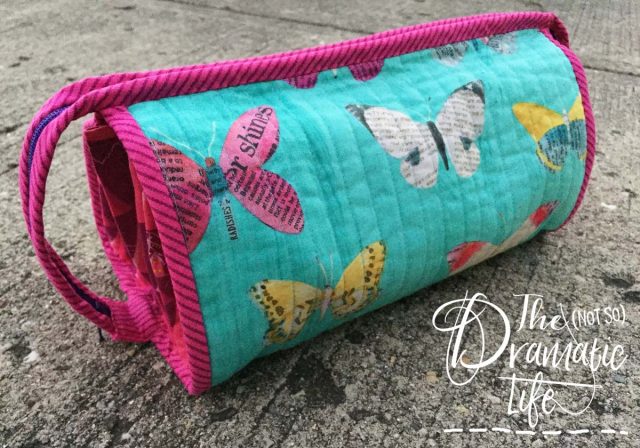 It was so much fun to choose new fabrics for the shop sample! I love to mix and match fabrics from different designers and lines, and this project was no exception. The main outer fabric is from Carrie Bloomston's new Wonder line, and the other fabrics are a mix of designers including Alison Glass and Tula Pink. I used a walking foot to do some linear quilting on the bag exterior. I like the look and texture of the quilted bag, but you can also choose to use an iron on interfacing and skip the quilting step.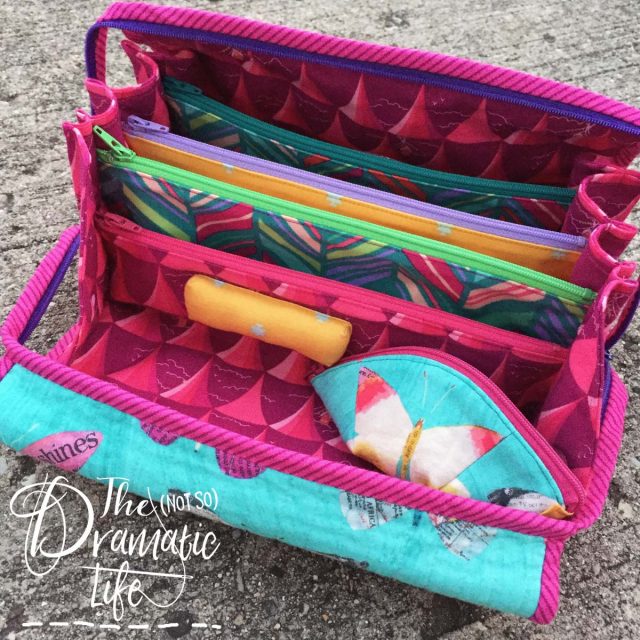 One of the things I love about the design of this bag is the way the front folds creates a tray when the bag is open. In this section, I like to add magnetic snaps to hold the dumpling pouch and a small pin cushion. I use the dumpling pouch for wonder clips, and the pin cushion is stuffed with scraps of wool batting and keeps pins and needles within easy reach.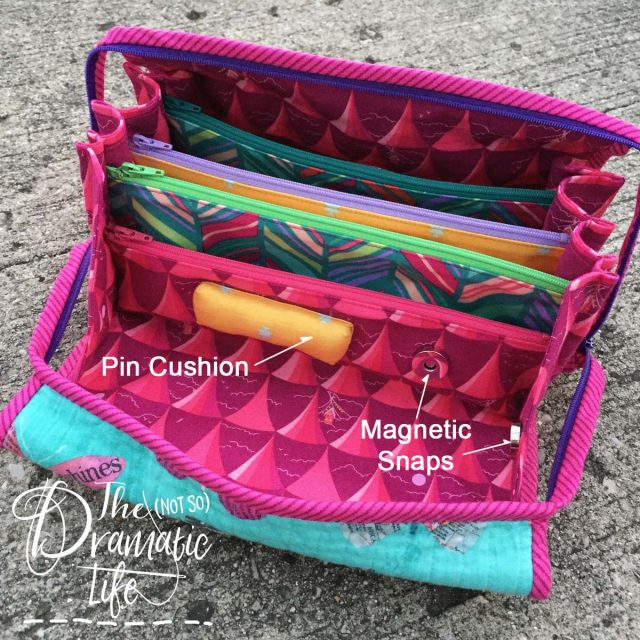 Between the four zippered pockets and the pouches formed between them, you can fit almost every supply you need for a day or more of sewing. Once you have made one of these bags, they go together very quickly and make great gifts for sewists and non-sewists alike. I have made several over the years, and you can check one out in this Bionic Bag post from a couple years ago. The Bionic Gear Bag pattern is available for download on Craftsy.
If you would like to join me for the class, it will be held at Dabble and Stitch on Saturday, January 12, 2019 from 10am-4pm. During the day, you will construct most of your Bionic Bag, and you may or may not have time to to work on the optional dumpling pouch. I hope to see you there!