Last year I made myself a Bionic bag, then I made one for my Mom, and at that point I was having so much fun with them I started another. About 2/3 of the way through, I got distracted (that happens way too often!) and this bag ended up as a UFO for several months.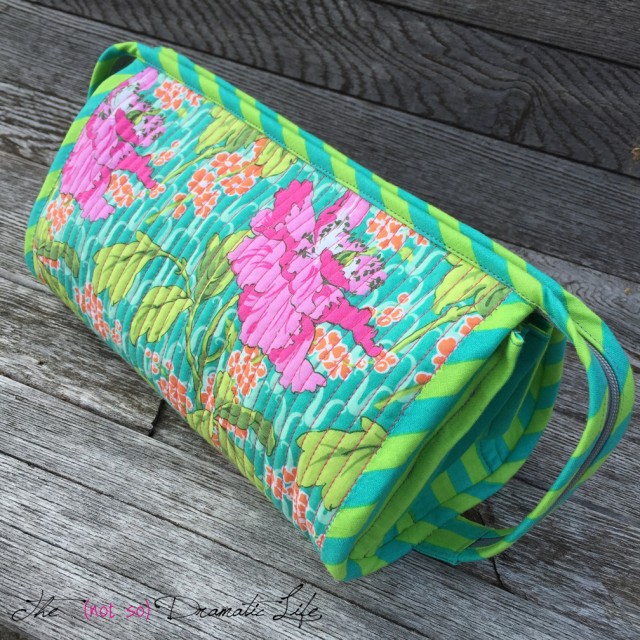 When it was time for the holiday party at my local quilt guild, I pulled the semi-finished bag out to finish for our gift exchange.
The pattern for the Bionic Bag is by RipStitcher and is available on Craftsy. The directions are extensive, but the construction of the bag is pretty staight-forward, and there are a lot of photographs included in the instructions. I love that this bag has room for practically every sewing notion you could ever need- it goes with me everywhere!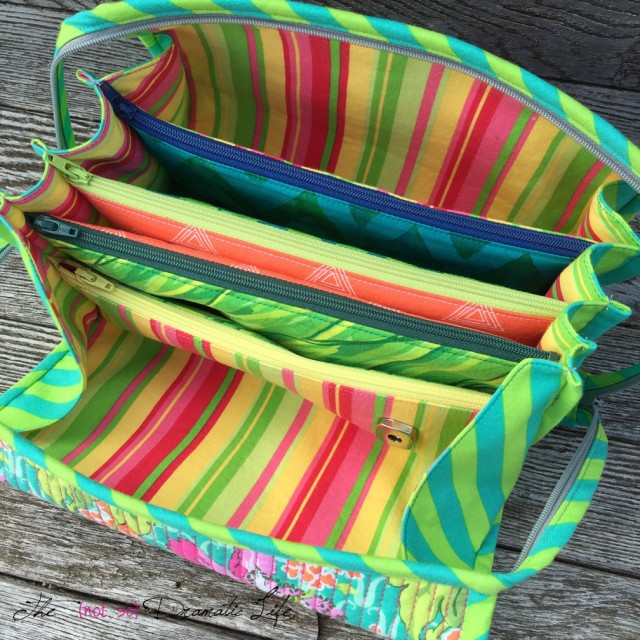 I chose the fabric for the bag exterior first and used that color scheme to select the interior fabrics. There are so many opportunities to play with color on this project, so I used a wide range of colors and prints.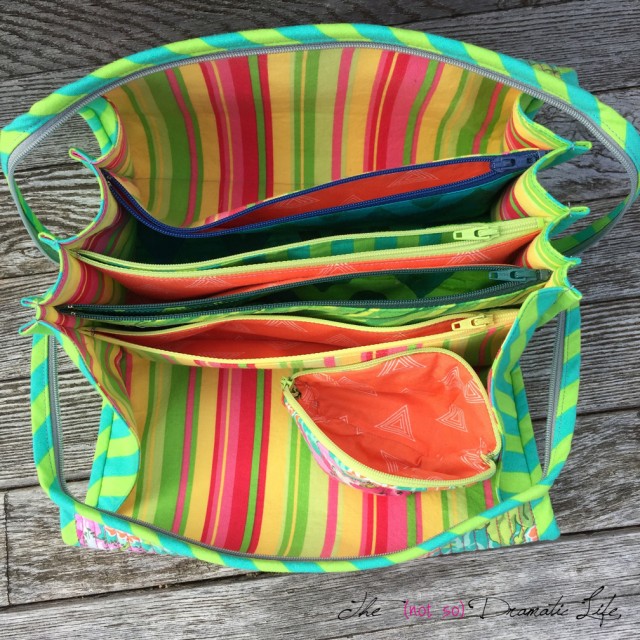 My favorite wrapping paper came out for this gift, and I pulled out some scraps to make a flower decoration.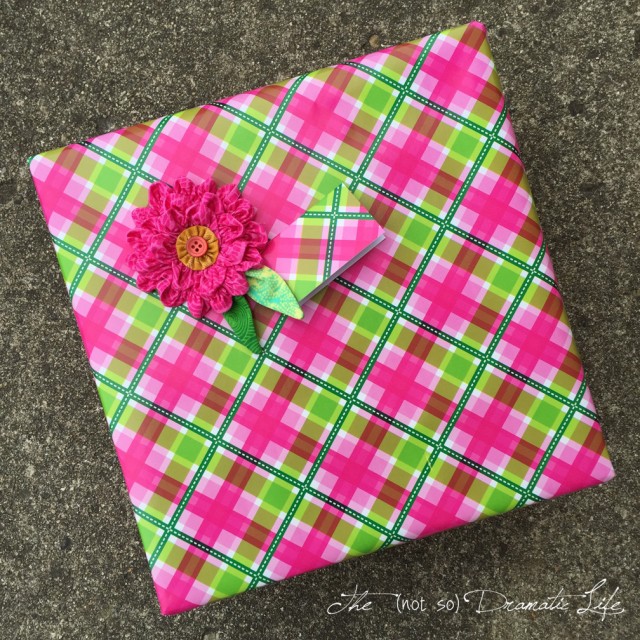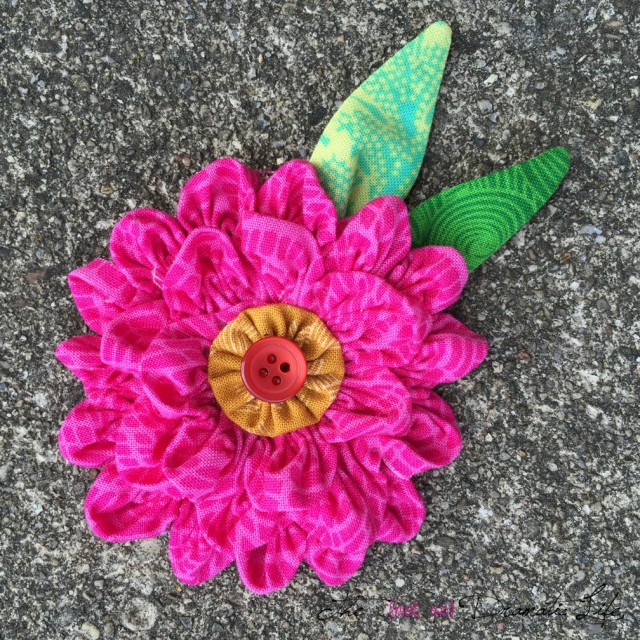 It was a very popular item in our variation of "Bad Santa!"