The Franklin Park Conservatory is situated just east of the core of downtown Columbus, Ohio and creates a botanical hub for the city. The main building depicted in this quilt block is primarily a greenhouse structure that hosts plants and artwork that melds with nature.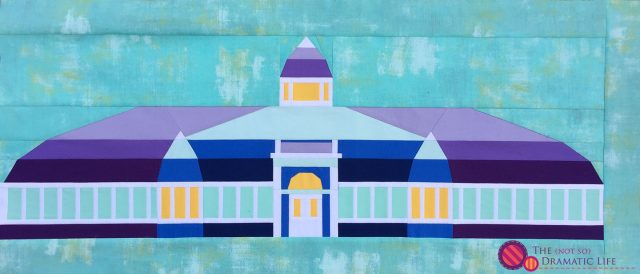 Each section of the conservatory replicates a different climate and highlights the plant life found in those areas. Outside, a spectacular children's garden engages visitors of all ages.

Interspersed throughout the building are installations of Chihuly glass. This sculpture is the upper portion of a tunnel so you experience the piece by walking below it.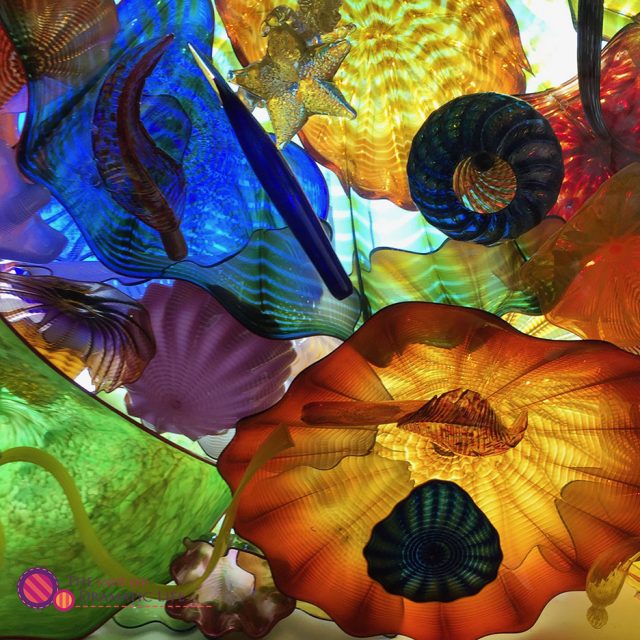 Each winter the conservatory transforms to a winter wonderland covered in colorful lights. One of my favorite parts of this display are the trees that have their root systems reflected in lights along with their branches.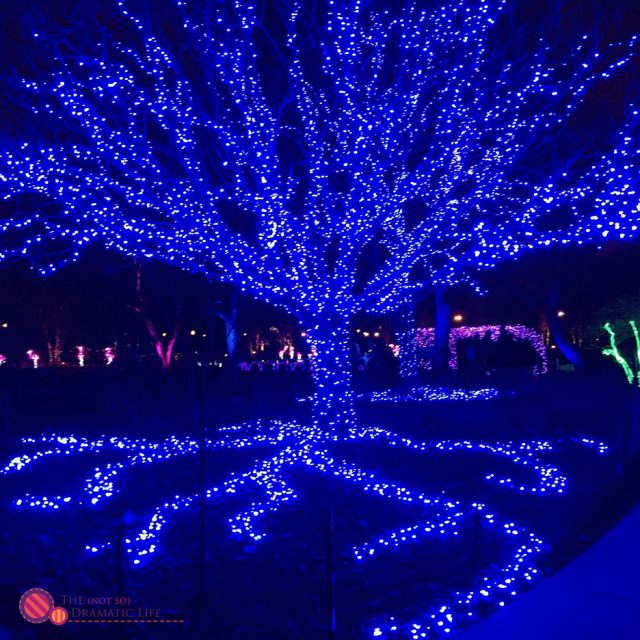 A hot shop is also part of the conservatory year round, and this tree was created with glass made on site by the artisans doing demonstrations and offering classes.
This pattern is available from Dabble and Stitch in Columbus, Ohio. If you have already purchased the pattern, you can access the extra templates here. You will need the password included in the pattern instructions to access this page.