Each Summer I design a Row by Row for a local quilt shop, Dabble and Stitch, and I loved this year's row so much, I decided to make a wall quilt featuring the design. The ice cream cone design evokes Summer, so it was a perfect design for this month's "Seasonal" challenge for Aurifil Artisans.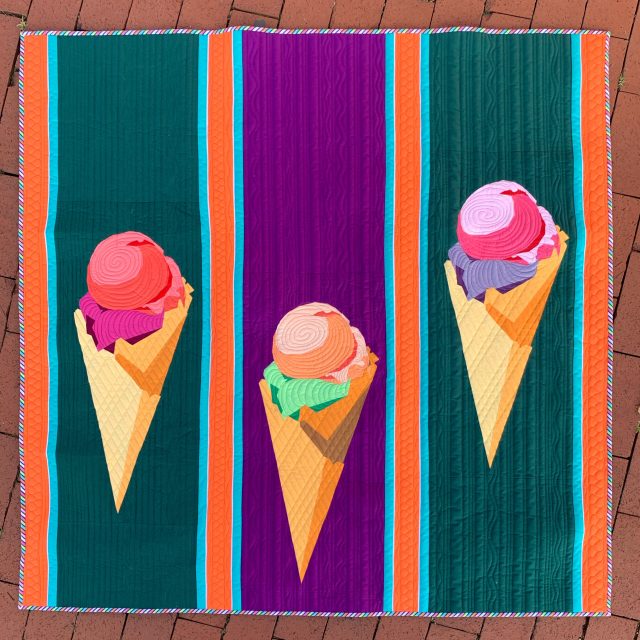 The theme for this year's Row by Row is: Taste the Experience. I like to base each row design on something local, and this year the design depicts Jeni's Ice Cream. Jeni's started here in Columbus, and the shops feature lots of fun flavors. The cone that served as the model for the Row by Row design is Wildberry Lavender and Brandied Banana Brûlée in a house made cone.
When transforming the ice cream block into a quilt, I thought it would be fun to extend the background into stripes. By adding narrow stripes between the ice cream cone columns, the overall design of the quilt has a beach towel vibe that enhances the feeling of sitting out in the sun with a hot weather snack.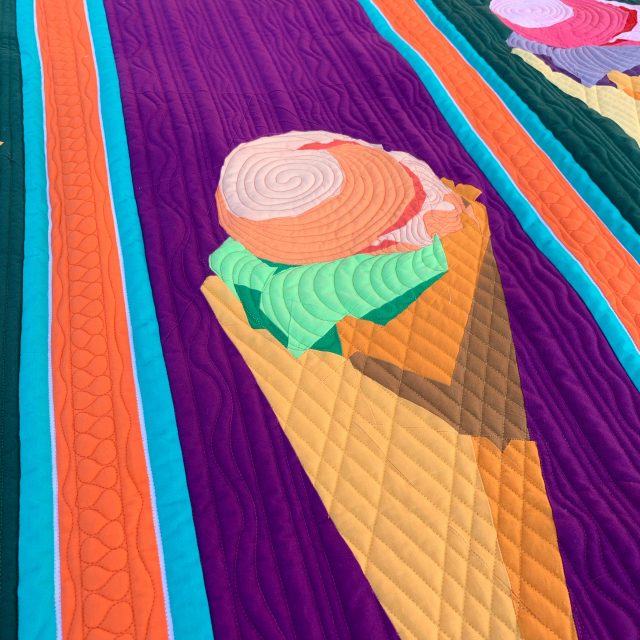 Custom quilting on the longarm was done with 50wt Aurifil in color that coordinate with each area of the quilt. The stitching is a mix of free motion motifs and straight line quilting done with rulers and digital channel locks. The backing is a Tula Pink wideback fabric, and I love how, in this context, the print has the feel of melting ice cream.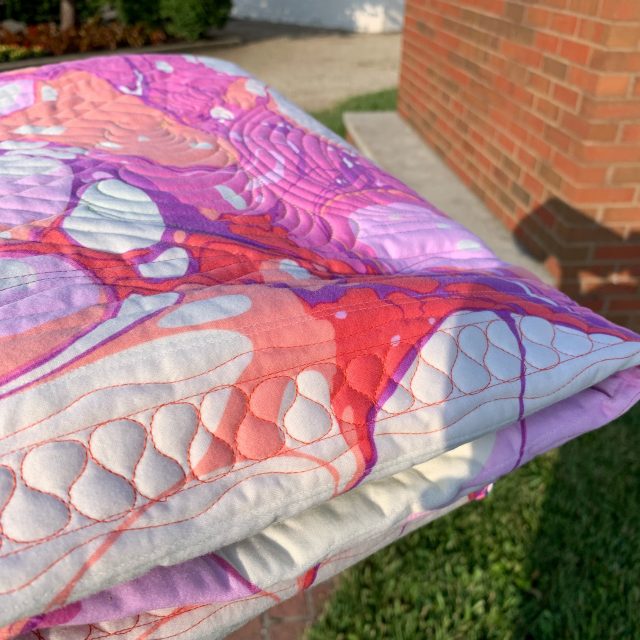 This quilt went with me today to the Ohio State Fair for some photos.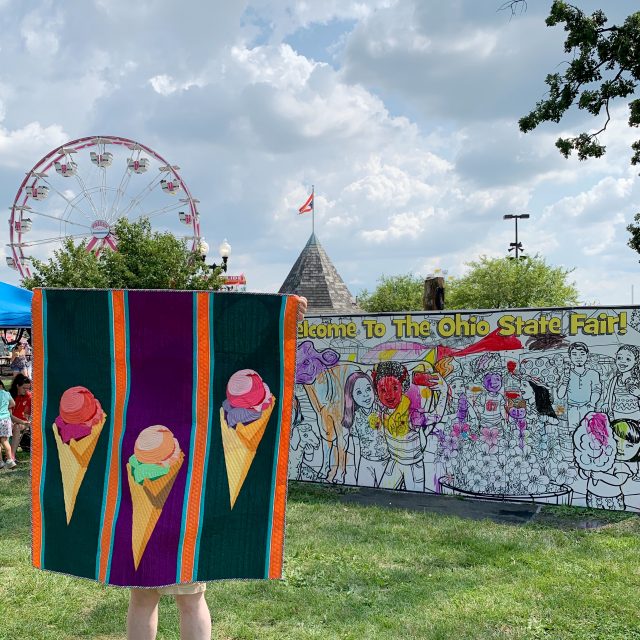 It even met the famous butter cow!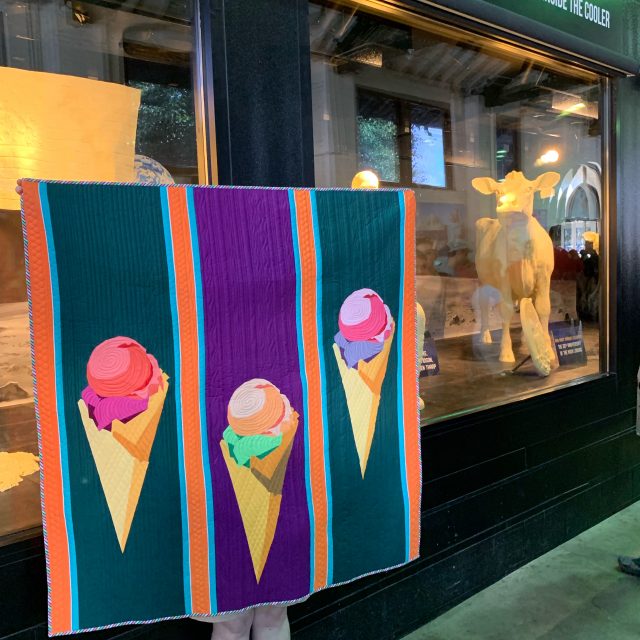 Quilt Stats
Title: Ice Cream on the Beach
Size: 48″ x 48″
Techniques: Machine Piecing, Foundation Paper Piecing
Quilting: Free Motion and straight line quilting with digital channel locks on an A-1 Longarm
Fabric: Assorted cotton solids
Batting: Hobbs Tuscany Wool
Thread: Quilted with 50wt Aurifil
Binding: Bias binding, machine stitched to the front, hand finished on the back