Swaps are a great way to reach out of your comfort zone by trying to create something that honors the aesthetics of the recipient and merges your own design sensibilities. This type of process reminds me of my time spent as a theatre designer since that role requires the integration of their vision with the overall aesthetic of the production. I am particularly fond of small swaps that allow for some creative experimentation, so when Lovingly Lissa announced her first swap, I knew it would be a perfect chance for some much needed play!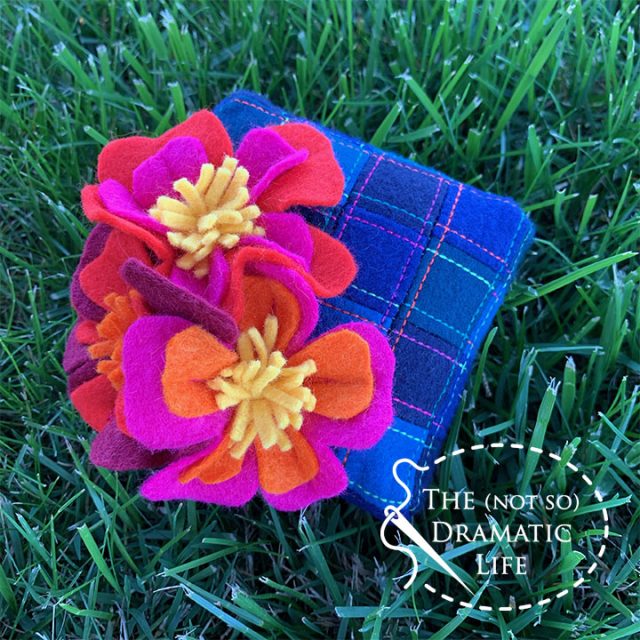 My swap partner included three images in her mosaic, and all of them included floral references. I was most intrigued by an image from the movie Coco which heavily inspired the color palette for this project. The first pin cushion I ever made was created from wool fabric, outside and inside. Wool is a particularly good fiber for maintaining pins since it doesn't tend to dull them and also prevents rust. At that time, wool batting and roving was not readily available, so we cut scraps of wool fabric into tiny pieces to stuff our pincushions. I returned to those roots for this project, and used wool blend felt for the exterior of the pincushion with scraps of wool batting inside. This is a great way to use wool batting scraps!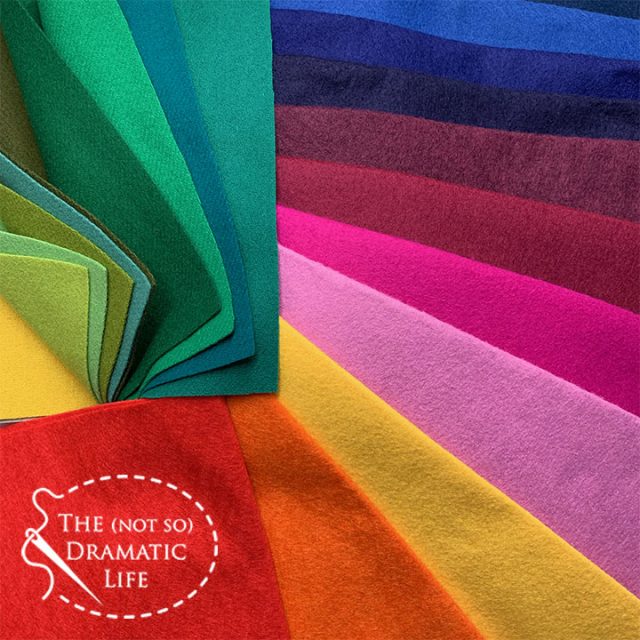 The main body of the pincushion is shades of blue reminiscent of the etherial city background in the recipient's favorite movie, Coco. The buildings were nearly luminescent with brightly colored highlights. To capture this feel, I added stitching in bright colors using 12wt Aurifil.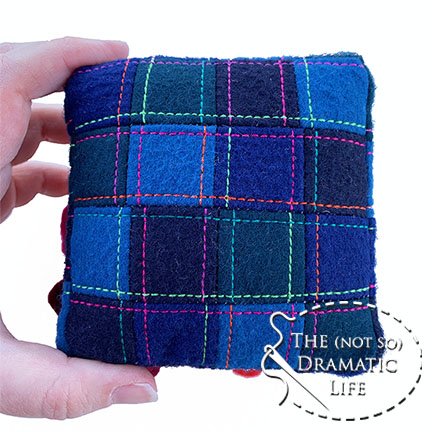 The felt flowers echo the colors used in the quilting and were cut freehand to maintain the organic feel while also embracing the theme of flower and flower petals from the inspiration movie. My partner received her pincushion last week, and loves it! What more could I hope for?!