Quilting stitches can enhance any quilt design, but can the quilting alone create a dynamic, modern design? That was my question when I set out to create this mini quilt. To test my theory that a whole cloth quilt could embrace a modern aesthetic, I looked at how other art forms utilize line as the key element of design.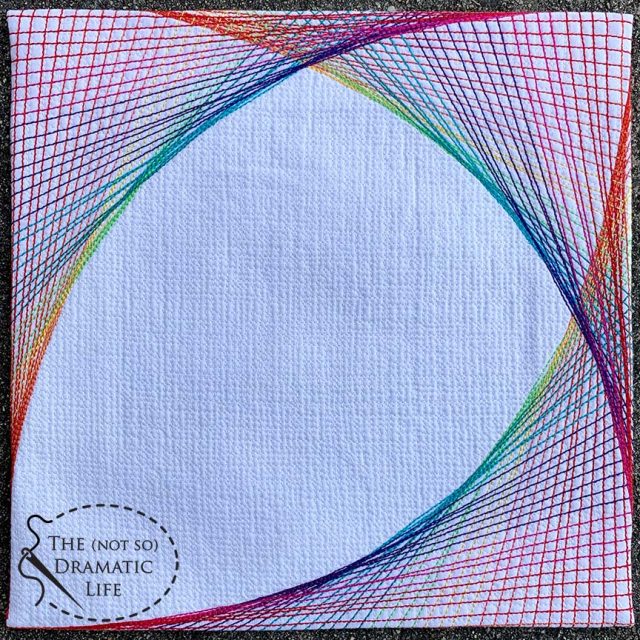 As kids many of us made simple string art that used the line of the string to develop a shape. More recently, I have loved the work of other artists including Gabriel Dawe who take this premise to an entirely new level with three dimensional string installations like this one.
Since quilting is also an inherently linear art form, I decided to use a similar design strategy to compose this piece. I have made very simply pieced quilts that rely heavily on the quilting as part of the design such as my plaid series including Complementary Convergence shown below.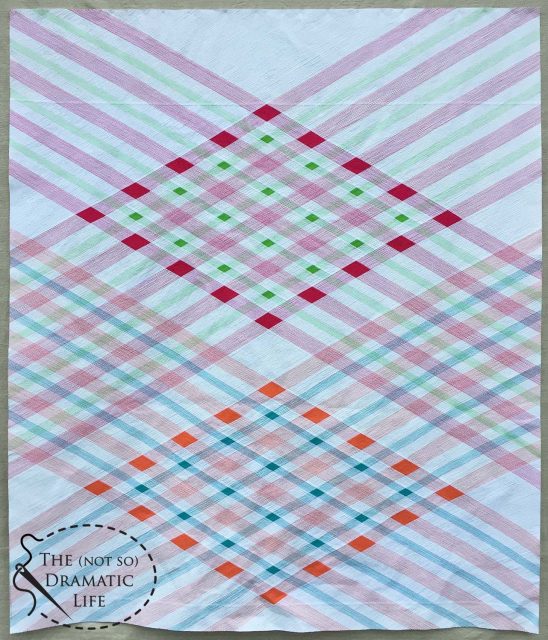 These plaid quilts place the dense, colorful quilting near the center of the composition, so for this project I wanted to experiment with using the bright colors around the outer edges of the design to further highlight the use of negative space.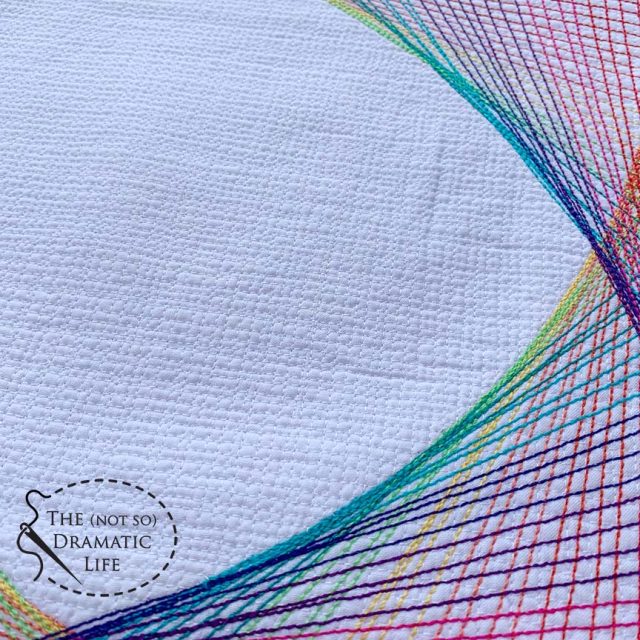 This mini was an experiment to see how this technique would play out. Soon I'll be trying this technique on a larger scale!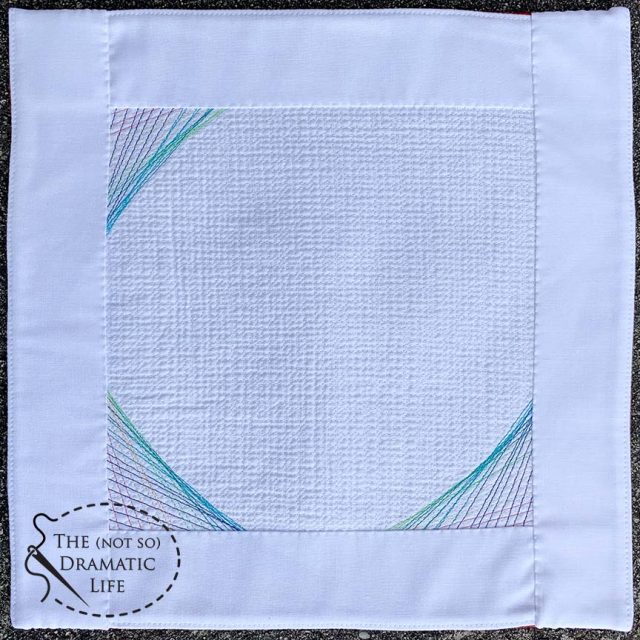 Quilt Stats
Title:  String Theory
Size: 11″x 11″
Techniques:  Whole Cloth Quilt
Quilting:  Walking foot quilting on a domestic Bernina 1009
Fabric:  White Solid
Batting:  Hobbs 80/20 Cotton/Poly blend
Thread: Quilted with white 50wt Aurifil and ten colors of 12wt Aurifil
Binding:  Faced with the same white fabric the quilt is constructed with