A few months ago I signed up for my first Instagram mini quilt swap, and it is currently wrapping up. Now that my partner has received the mini I made, I thought I would share it here.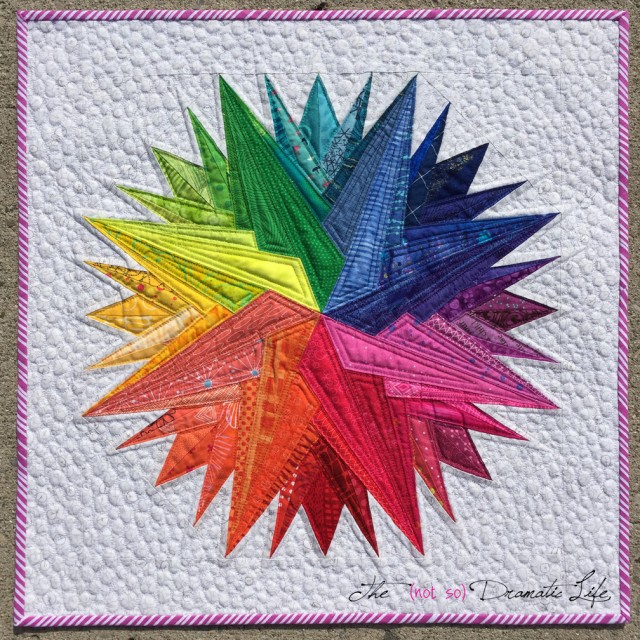 This quilt is also my entry into the Mini Quilt Category in the Blogger's Quilt Festival at Amy's Creative Side.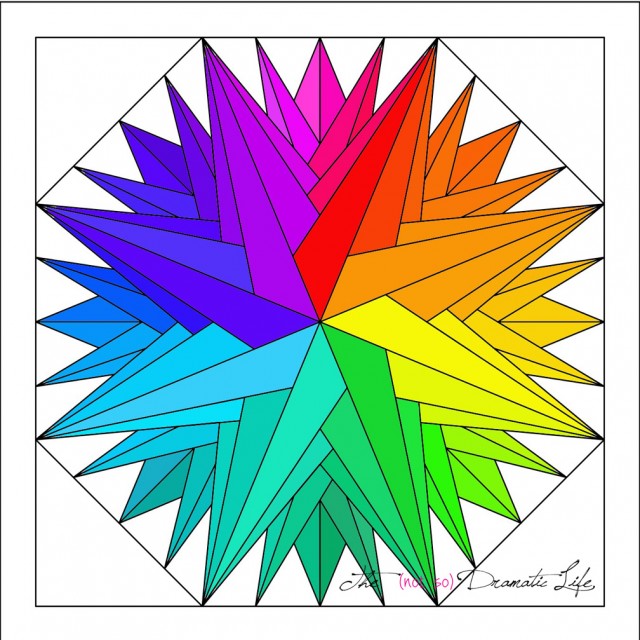 The pattern for this quilt is an original design that I drafted using AutoCad to create the foundation paper piecing templates. It is pieced in eight wedge shaped segments and then the corners and borders are added.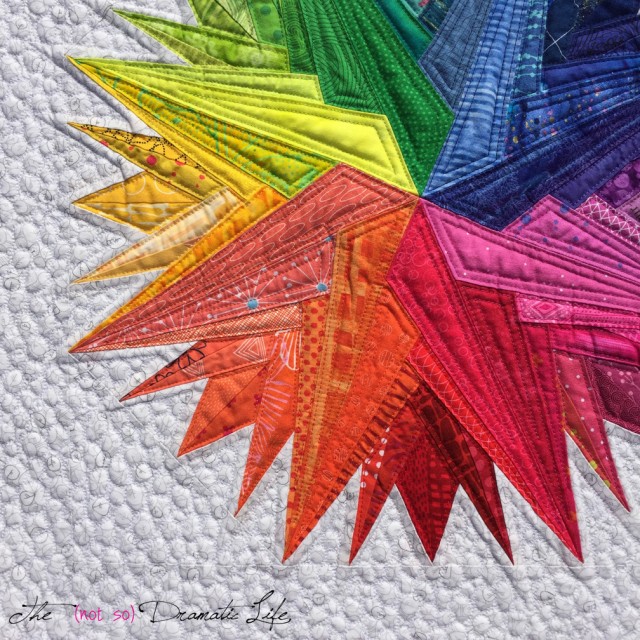 There are 83 different fabrics used in this mini quilt, 80 of which form the star. Each color is intended to flow into the next which results in a rainbow effect for the central image.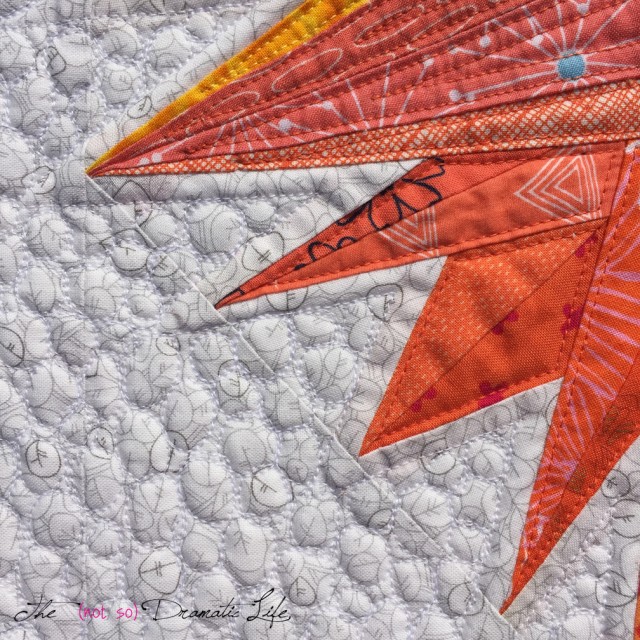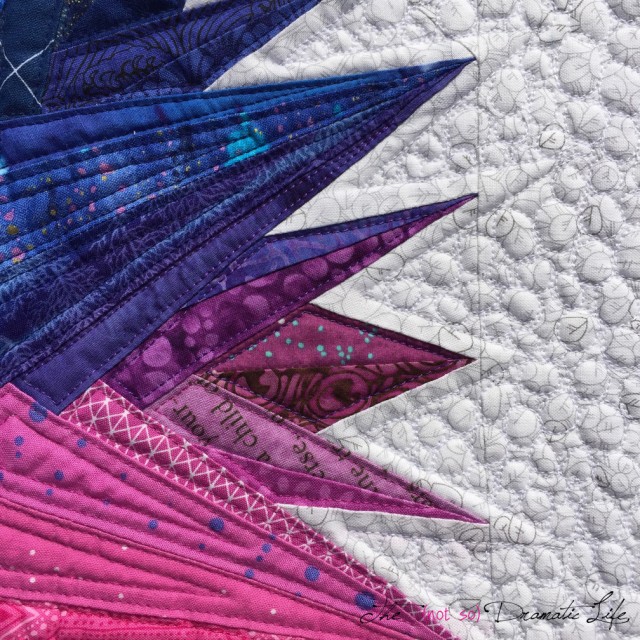 The quilting in the central star is done using a walking foot on my domestic machine with threads which coordinate with the fabric. Pebble quilting fills the negative space and was done on an A-1 longarm machine. I love it when I have the opportunity to juxtapose organic elements with straight lines, and I was pleased with how the pebbling creates a delightful textural element. The multicolored threads transfer a subtle version of the rainbow effect to the back of the quilt.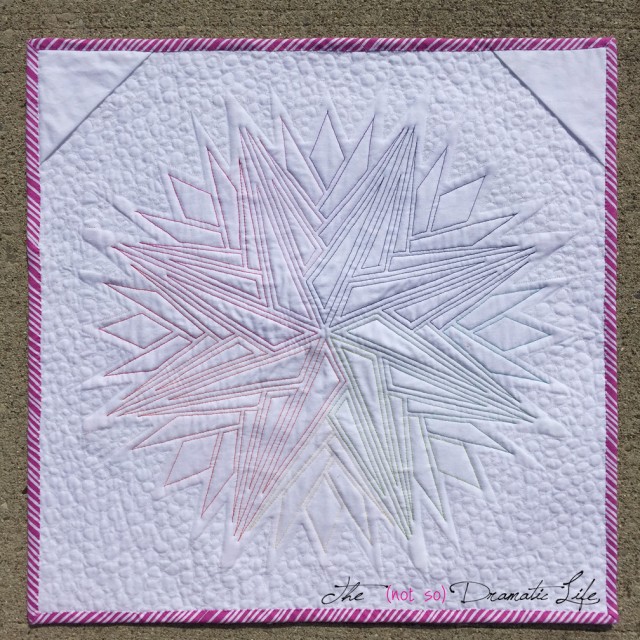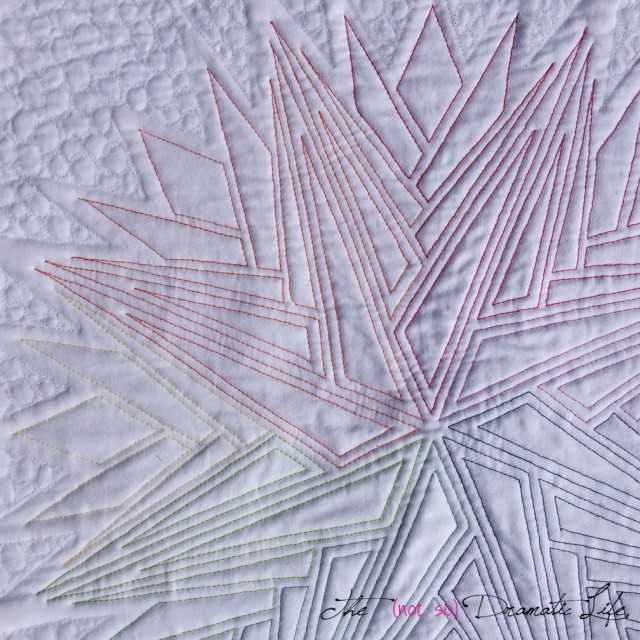 Striped binding cut on the bias frames this piece, and I used the same fabric to frame the handwritten label for the quilt.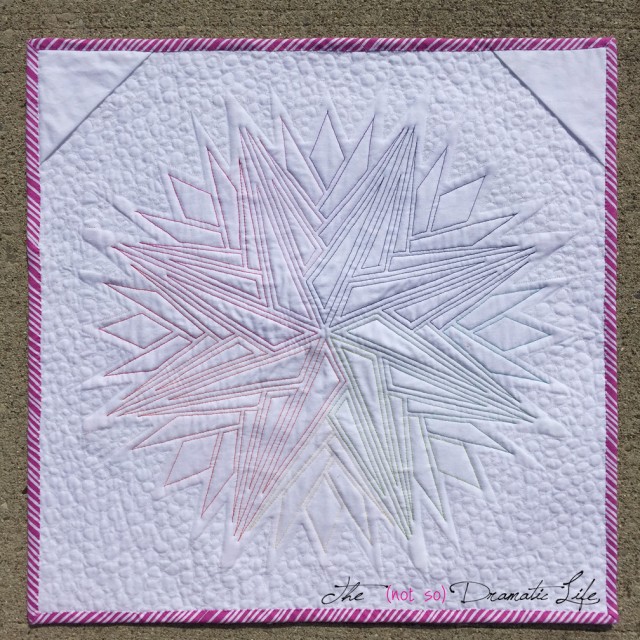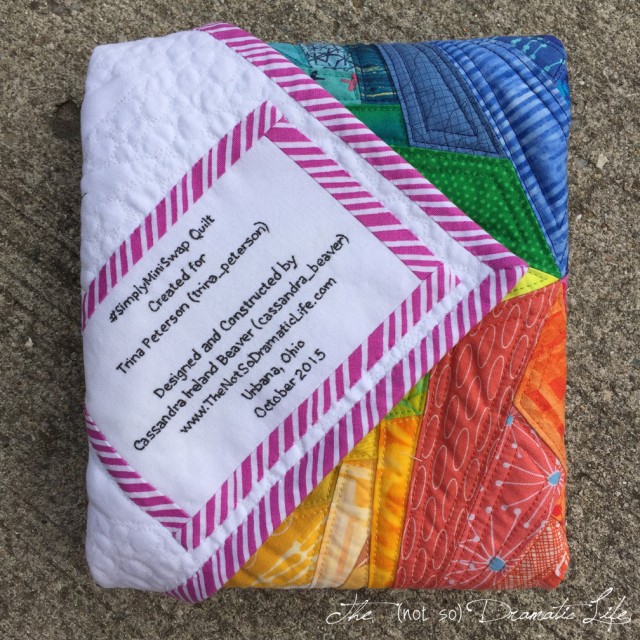 Quilt Stats
Title: Simply Starred
Size: 19.5″ x 19.5″
Techniques: Foundation Paper Piecing
Quilting: The center star is machine quilting using a walking foot on a Bernina 1008, and the negative space is free motion quilted using a stitch regulated mode on the A-1 Elite Longarm
Fabric: 83 different quilting cottons
Batting: Warm and White cotton batting
Thread: Pieced using 100wt InvisaFil by WonderFil, quilted with assorted 50wt cotton quilting threads from WonderFil, Aurifil, Mettler, and Connecting Threads
Binding: Striped fabric in 2″ wide strips made using continuous bias techniques, machine stitched to the quilt front, hand stitched to the back
What was new?
A new foundation paper pieced pattern
Combining domestic and longarm quilting on a single quilt