I'm currently in Madison for The Great Wisconsin Quilt Show, and this time around I am trying something new- I have my own vendor booth!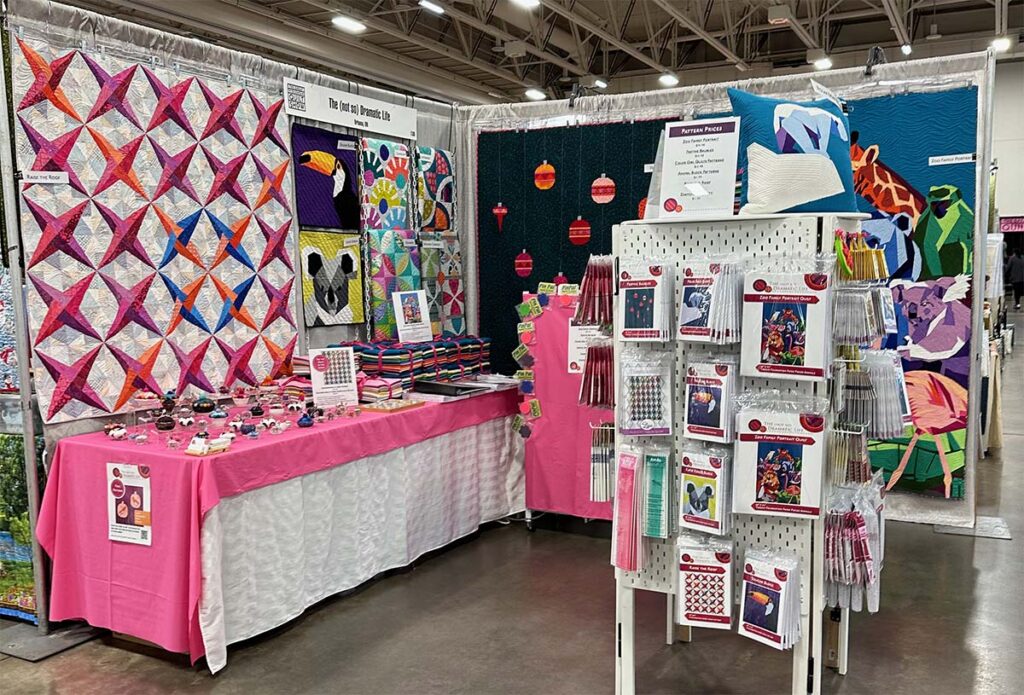 In the past I have attended quilt shows, taught at quilt shows (I'm actually doing two lectures while I'm at this one), had quilts in the quilt shows, and even worked in other people's vendor booths. However, having my own booth has been an entirely new experience.
What's in the Booth?
My foundation paper pieced designs are the primary focus of the booth, and print versions of these patterns are only available at in person events at the moment. (More on that in a future post!)
Here are just a few highlights
The Zoo Family Portrait Quilt is the star of the display, and the quilt that I am most excited to offer a print version on. It is a giant pattern, and it is all printed in full color! For anyone wanting the full effect, I also have fabric bundles with all 25 fabrics included.
The most unique items in the booth are easily this range of pin cushions. I create ceramic pin cushions from clay to cushion, starting with throwing these small vessels on a pottery wheel. Each piece is hand carved, glazed, and finished into a pin cushion, complete with one-of-a-kind decorative pins! Lovingly Lissa adds to this collection with an assortment of pin cushions featuring vintage salt cellars and other decorative containers.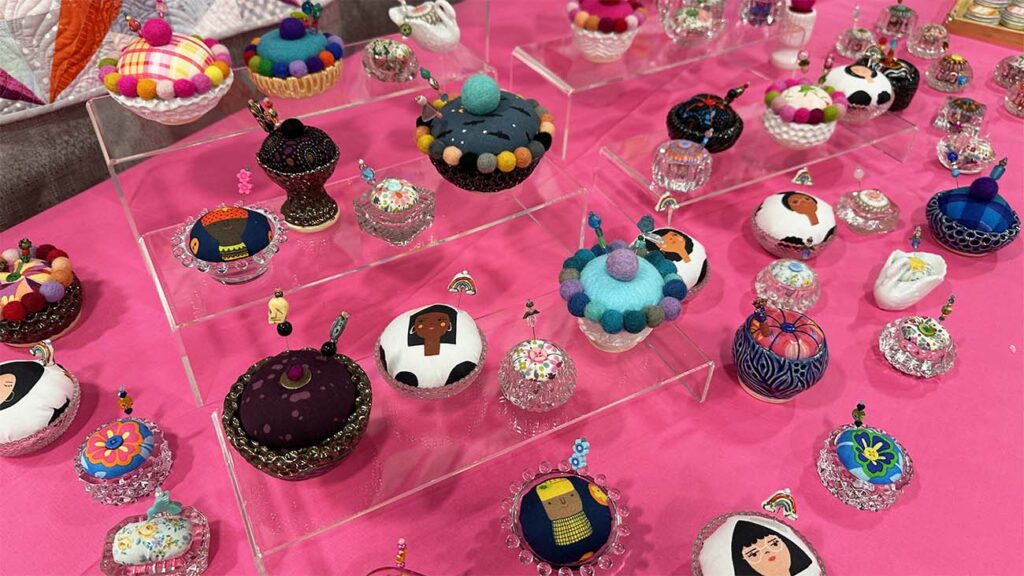 Notions and Patterns from Color Girl Quilts and Lovingly Lissa are also featured in the booth. I am so excited to be among the first people to sell the updated Classic Curves Ruler and the Classic Curves Plus ruler. These new non-slip rulers make sewing curves and full circles super easy!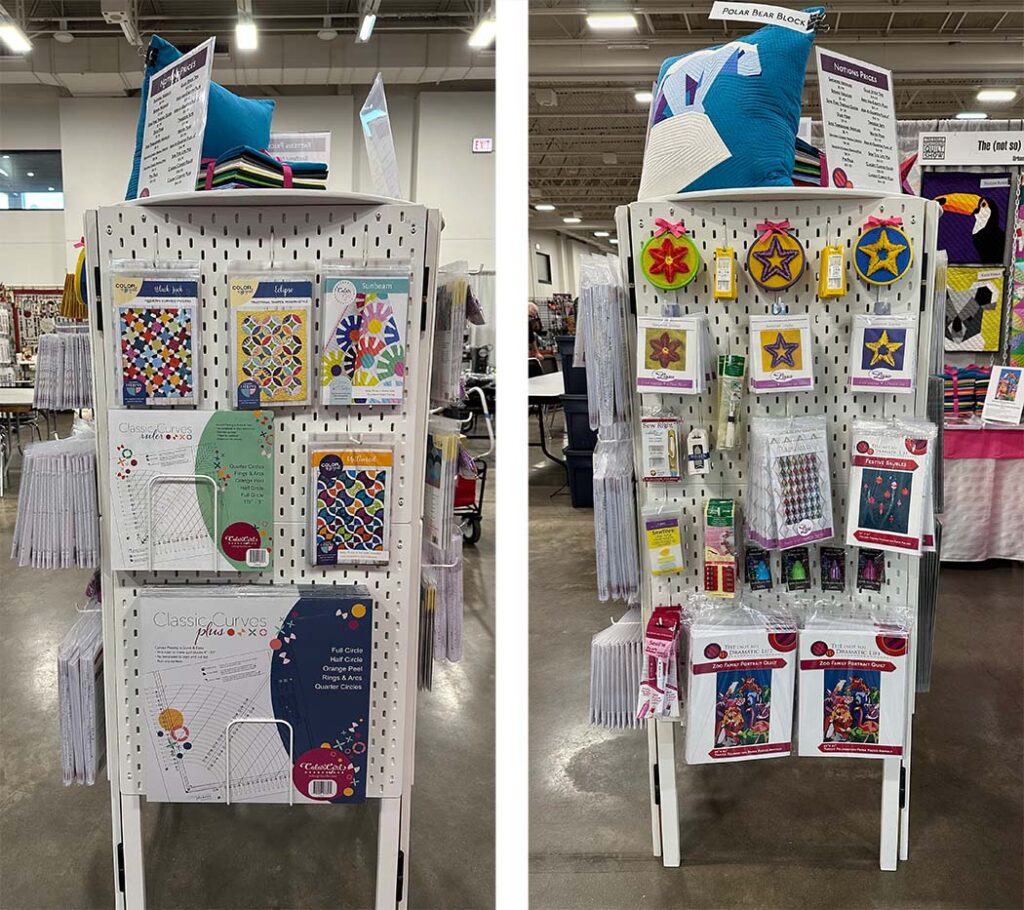 I also have some brand new notions that have just come out this year! I can't decide if my favorite new notion is the water pen set from Carolina Moore of Always Expect Moore, or the glues stick Precision Tip from Sam of Krebsbachhuber Crafts. Fortunately, I don't have to decide, and neither do you!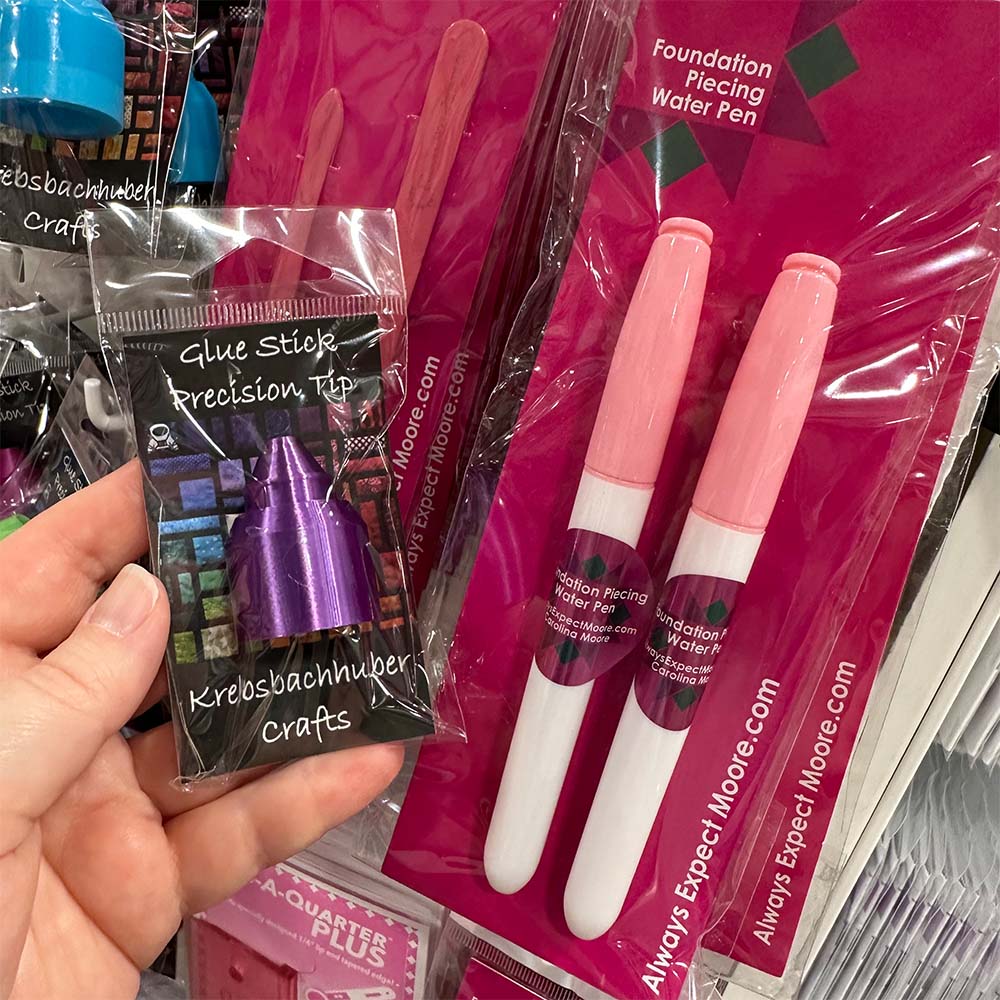 When and Where is this Happening?
The Great Wisconsin Quilt Show is September 7-9, 2023 at the Alliant Energy Center. Thursday and Friday the show runs from 9 am- 6 pm and Saturday is from 9 am – 5 pm.
I'm in Booth 130, and I hope you'll stop by to see me!