I confess . . . I'm a pre-washer. I know that a lot of quilters prefer their fabric right off the bolt, but I feel a lot more confident about the appearance and longevity of my quilts when I know as much about my fabrics as possible before I start cutting them up.
The Big Three Reasons I Pre-Wash:
The fabric will shrink before it goes into a quilt with other fabrics that may shrink at different rates
If the dyes used on the fabric are going to run, I would much rather know before I put them next to other fabrics. If a fabric bleeds a lot in the original wash, I will often wash it one or two more times. Occasionally, there is a fabric that never stops bleeding, and I am very careful about where I will incorporate that fabric. It may be perfectly fine in an all mid-tone quilt, but it would never be appropriate to use in a quilt with a light background.
Pre-washing removes any residual chemicals or finishes that were added to the fabric during the manufacturing process. I rarely wash my quilts immediately following the construction process, so I want it as clean as possible to start. It also can't hurt to make as little skin contact as possible with the residues.
One of the big downfalls that I hear about pre-washing is the tendency to have fabric ravel out. To prevent this I stitch around the edges of the fabric prior to throwing it into the wash. The easiest way to do this would be a serger or overlock machine, but since I don't have one, I use my domestic machine.
You could use a zig-zag stitch to accomplish this, but my machine (as well as most other zig-zag machines) have a special stitch for this. This stitch is called the Vari-overlock stitch in my machine manual, and it is recommended for stretch fabrics, but it works great for edging other fabrics as well. The foot for this has a slender piece of metal that is zig-zagged over while it holds the edge of the fabric flat and prevents the fabric from rolling.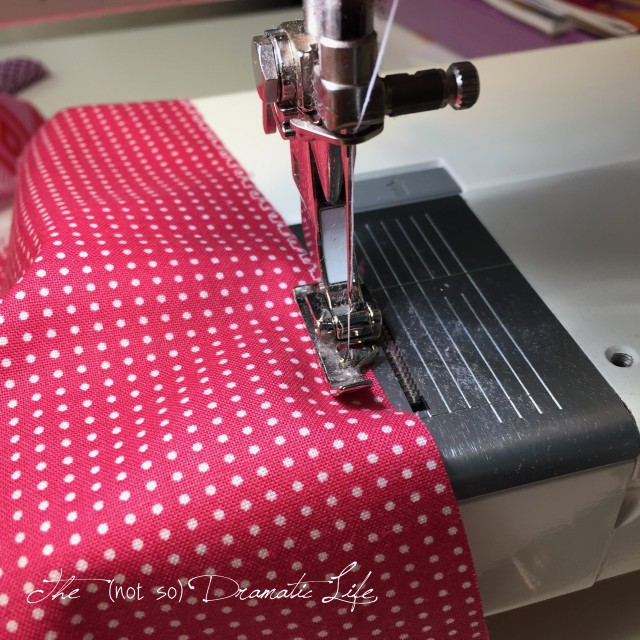 The stitch itself is a series of short straight stitches followed by zig-zag stitch. You can make the stitch have tighter spacing by reducing stitch length. I use approximately a two stitch length for edging fabric for washing. When I use this technique for finishing edges on clothing, pillows, etc. I shorten the stitch length.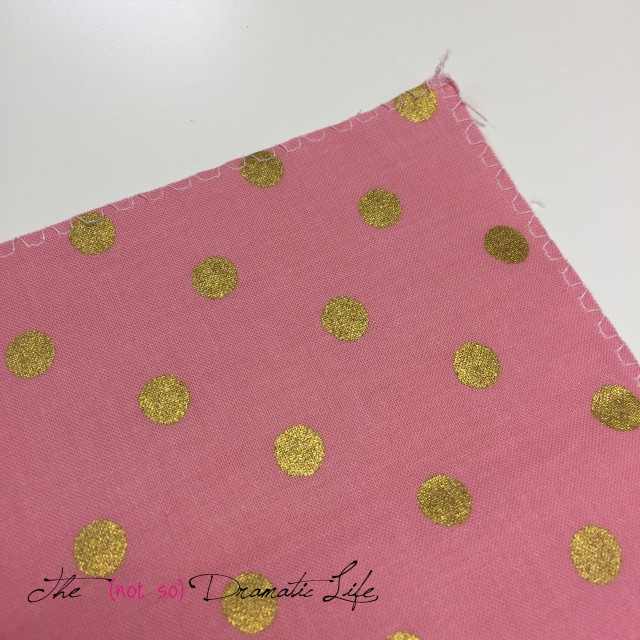 How do you feel about pre-washing fabric?