How is your Twinkle Twinkle quilt top coming along? If it isn't finished, it probably will be soon, so now it's time for the age-old question- How do I quilt it?
Once your quilt top is complete, head over to last week's post to link up and have a chance at the grand prizes!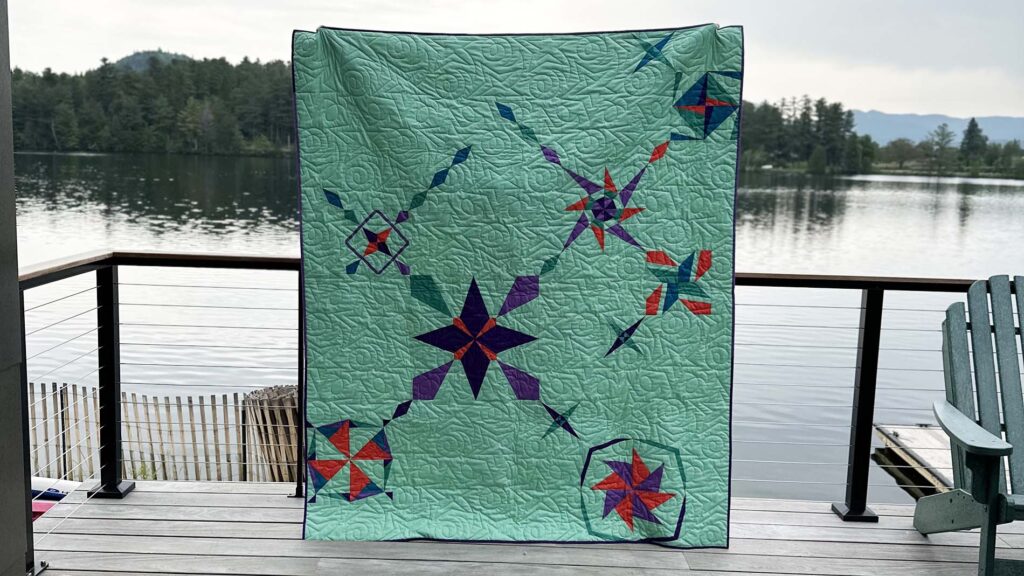 Today we are talking about quilting possibilities, but remember that all you need to enter for the final grand prize drawing is the finished quilt top!
Quilting Options for Quilt Concert 3: Twinkle Twinkle
Edge-to-Edge Longarm Quilting
Twinkle Twinkle features traditionally inspired star-style quilt blocks, and for my version of the quilt, I thought it would be fun to embrace that theme with an all-over star design.
Oh my goodness- There are so many options!
I like many of the designs from Urban Elementz for longarm edge-to-edge designs. They have a huge range and tend to run smoothly on my machine. I chose Becker's Shooting Star for this quilt, which quilted out well. I liked that it is a slightly looser design than I often select, so the finished quilt has a bit more loft than most of my quilts. It should eventually be a terrific, cuddly lap quilt!
A few other leading contenders in my quilting design search included:
Edge-to-Edge Domestic Machine Quilting
Some all-over designs look great but aren't suitable for longarm quilting. With domestic machine quilting, you have the flexibility to start in a central location on the quilt and work outward without having to start and stop the stitching lines like you would to create the same design on a longarm.
Spiral or Concentric Circles
Starting at the center of the focal block, you can stitch in a circular shape moving out to the edges of the quilt. I suggest using a walking foot with a guide to help you maintain equal distances from the stitching line.
The ultimate effect of both designs is very similar. Concentric circles require you to start and stop your stitching for each ring while quilting in a spiral allows you to work outward in one continuous line of stitching.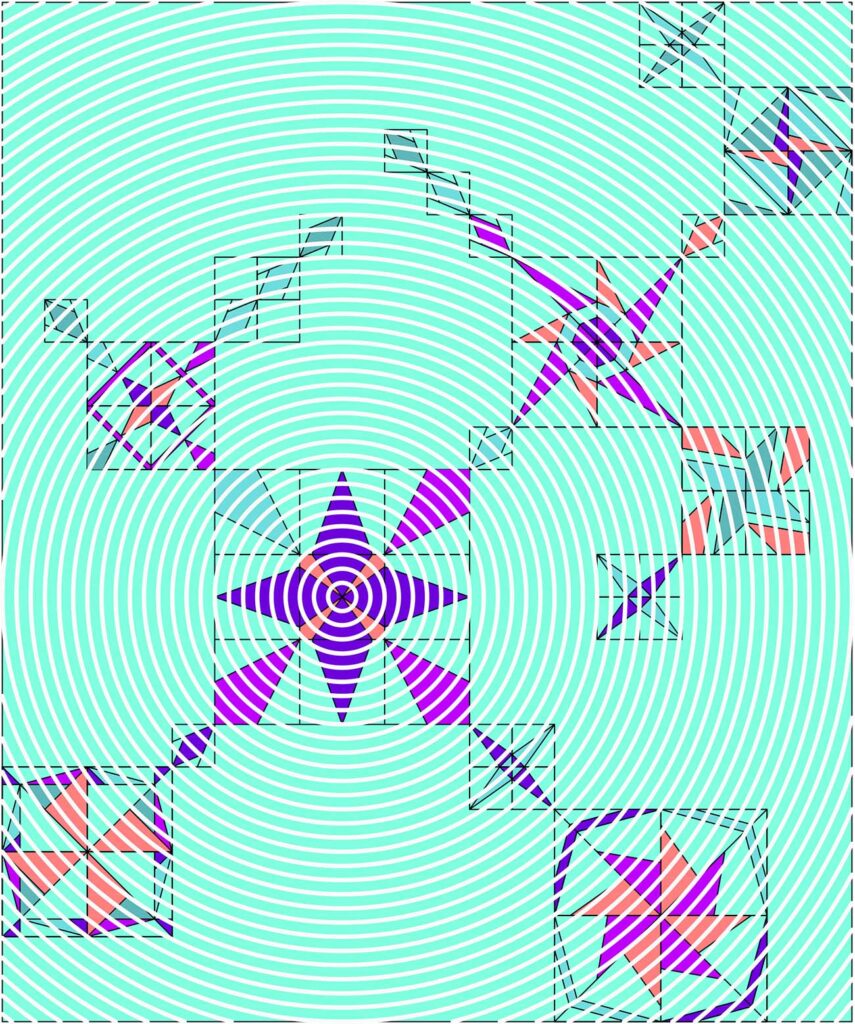 Echoing Lines
This design starts with extending the lines created by the corner components of the focal block out to the edges of the quilt. These lines then echo inwards towards the corners of the quilt. The remaining design uses echoing lines that enhance the vertical and horizontal points of the focal block. Incorporating a bit of custom quilting into the central portion of the focal block would further enhance the design.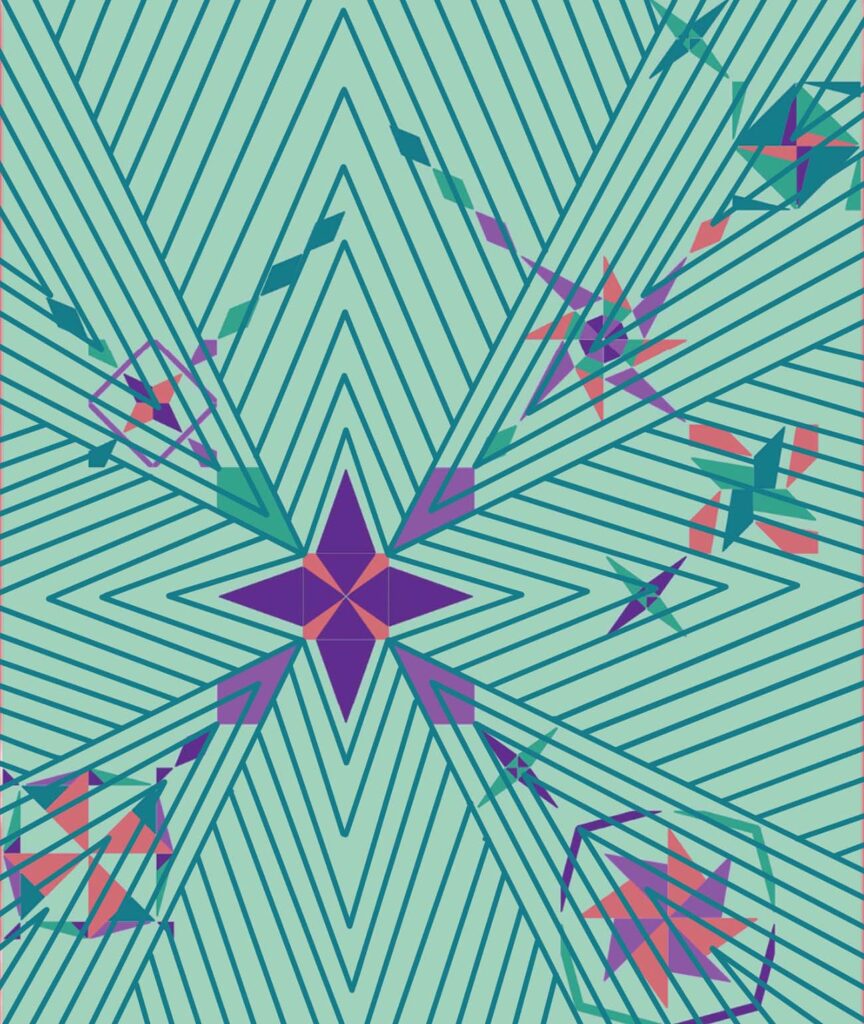 Custom Quilting
A quilt with this much negative space holds immense possibilities for interesting quilting designs
Echo a Motif
Consider Quilting additional stars into the background to subtly echo the overall motifs. In this sketch, I just used the Crossed Canoes design, but you could use any block design or a mix of multiple blocks. Fill in around the star designs to make them pop!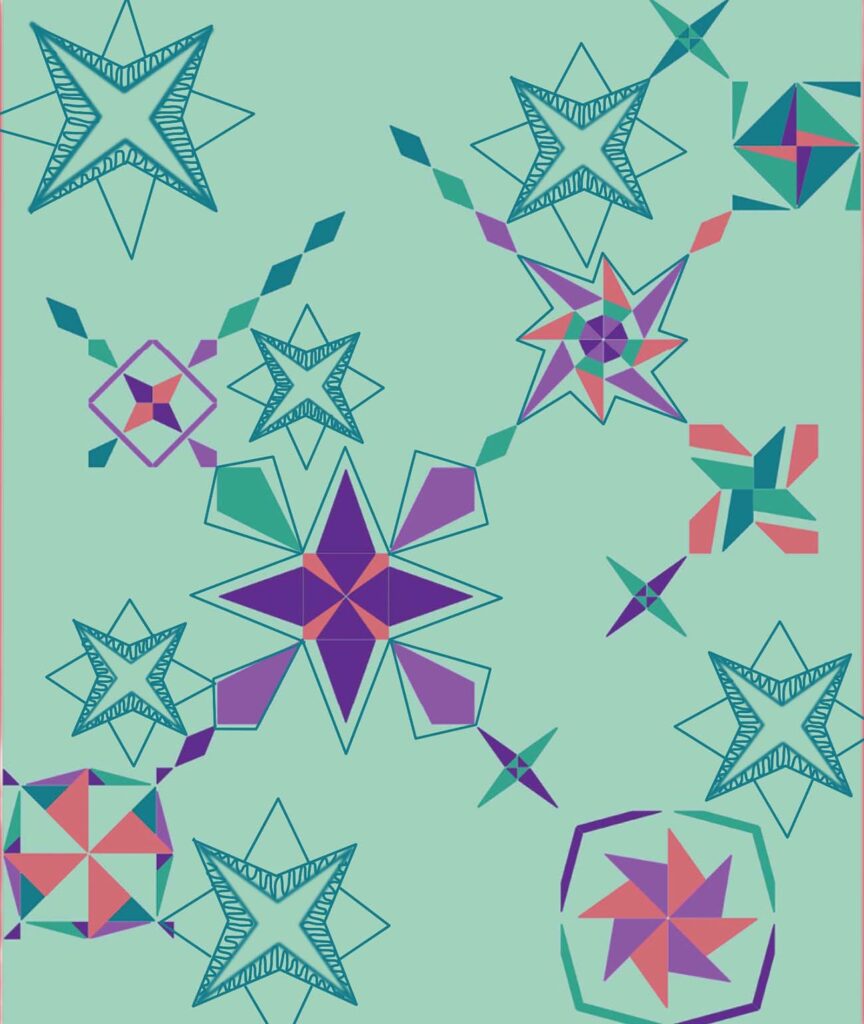 Free Motion Doodling
Negative Space and free-motion quilting love each other! Mixing motifs can create interest and movement in your design.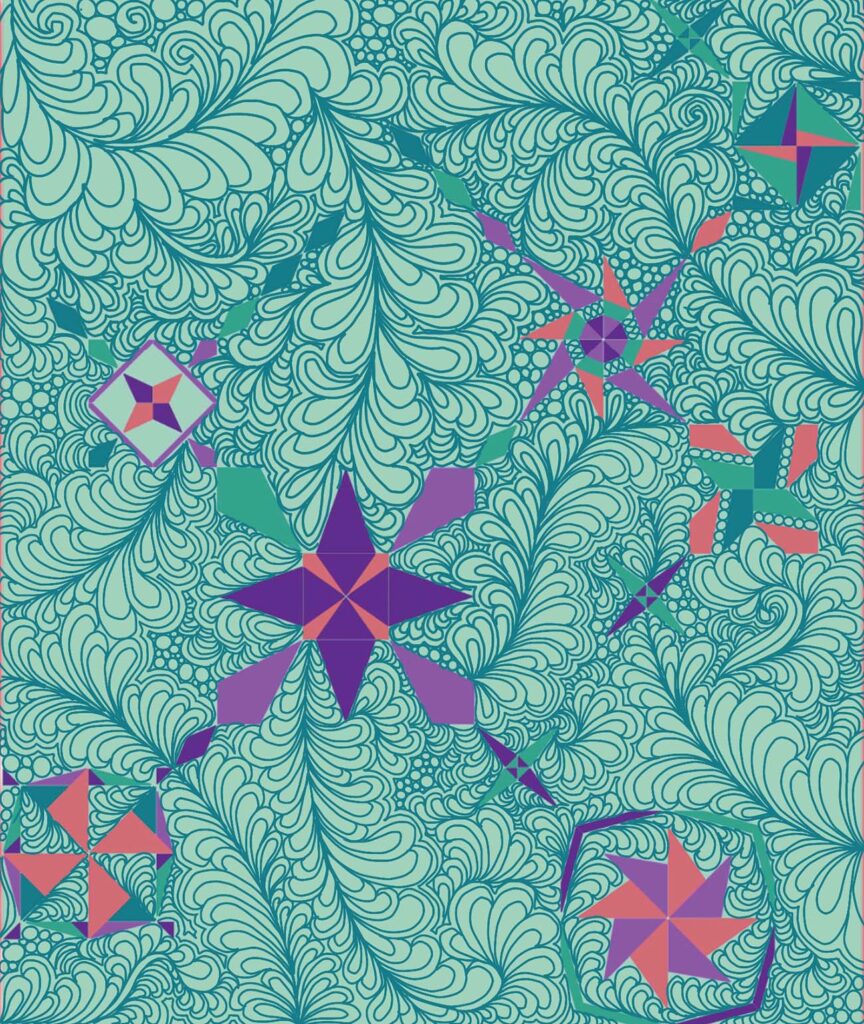 Linear Designs
Background filler doesn't have to consist of organic motifs. Graphic lines, either in a consistent direction or a mix of directions can be a fun way to set off the block motifs.
Do you have some awesome quilting ideas? We can't wait to see them! Tag your finished quilts with #quiltconcert2023 to ensure everyone sees your awesome quilt.
You only need a quilt top to win!
Make sure you head over to last week's blog post to add your quilt top to the official link-up. The Grand Prize Winners will be selected from this link-up! (Not an Instagram post!)
Block 9 Winner
The lucky winner of a three-pack of Sew Fine Thread Gloss is @stephanie.sinden. Congratulations, Stephanie, and a huge thank you to Sew Fine for sponsoring this week's prize!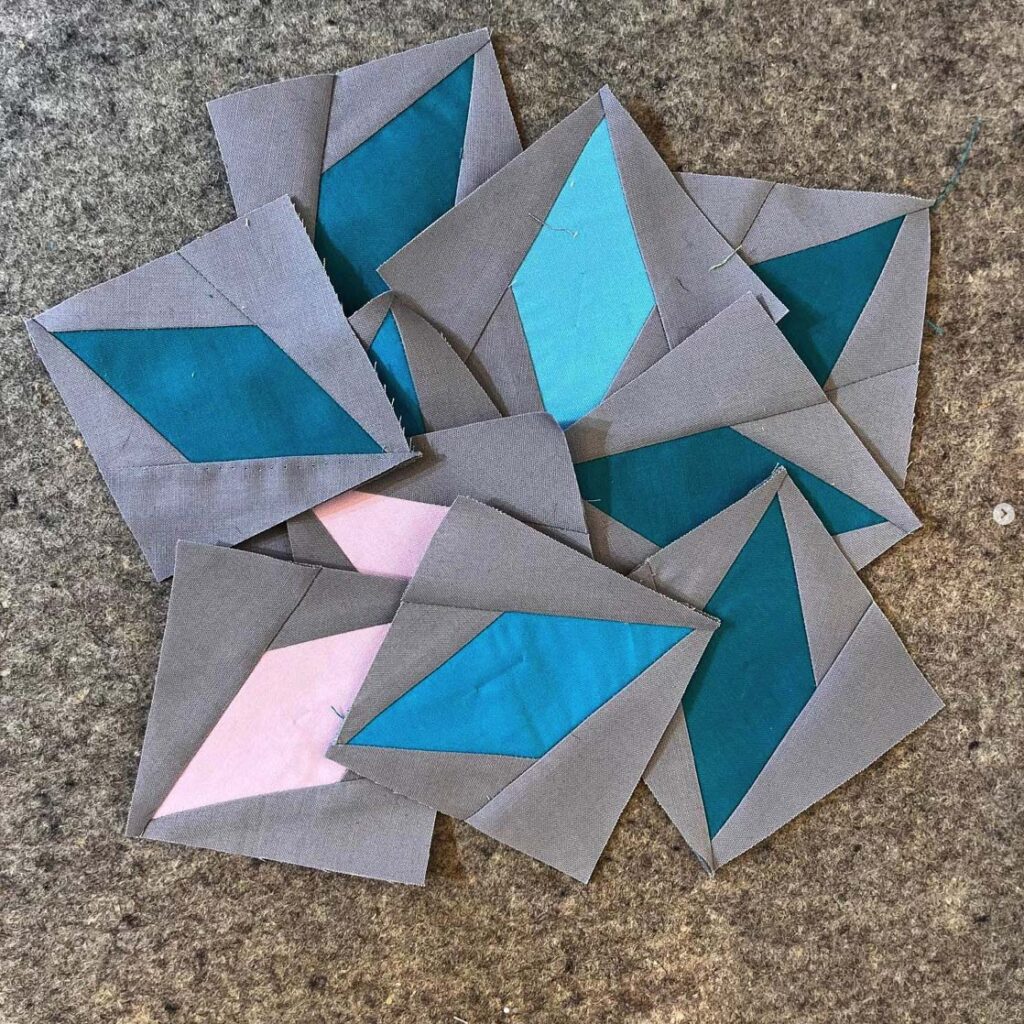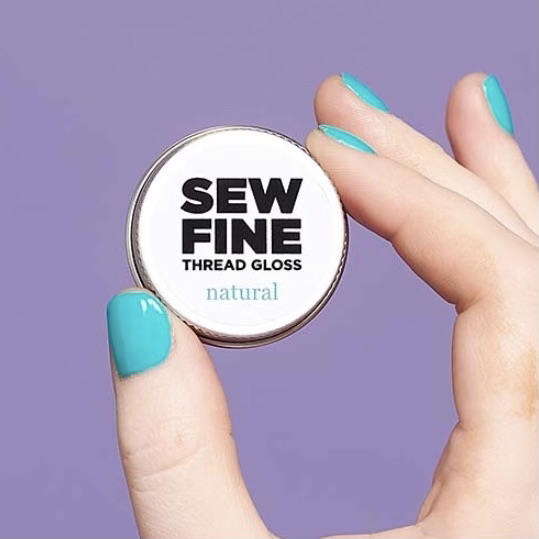 For more information about Quilt Concert 2023, check out the following posts: