Concert (verb) Arrange by mutual coordination
Concert (noun) Public performance typically given by multiple performers
Lissa of Lovingly Lissa and Cassandra of The (not so) Dramatic Life invite you to attend the third annual Quilt Concert!
This year's FREE* quilt along features a timeline allowing you to have a finished quilt top by the end of August!
*Patterns are available for free for a limited period of time. More details are below.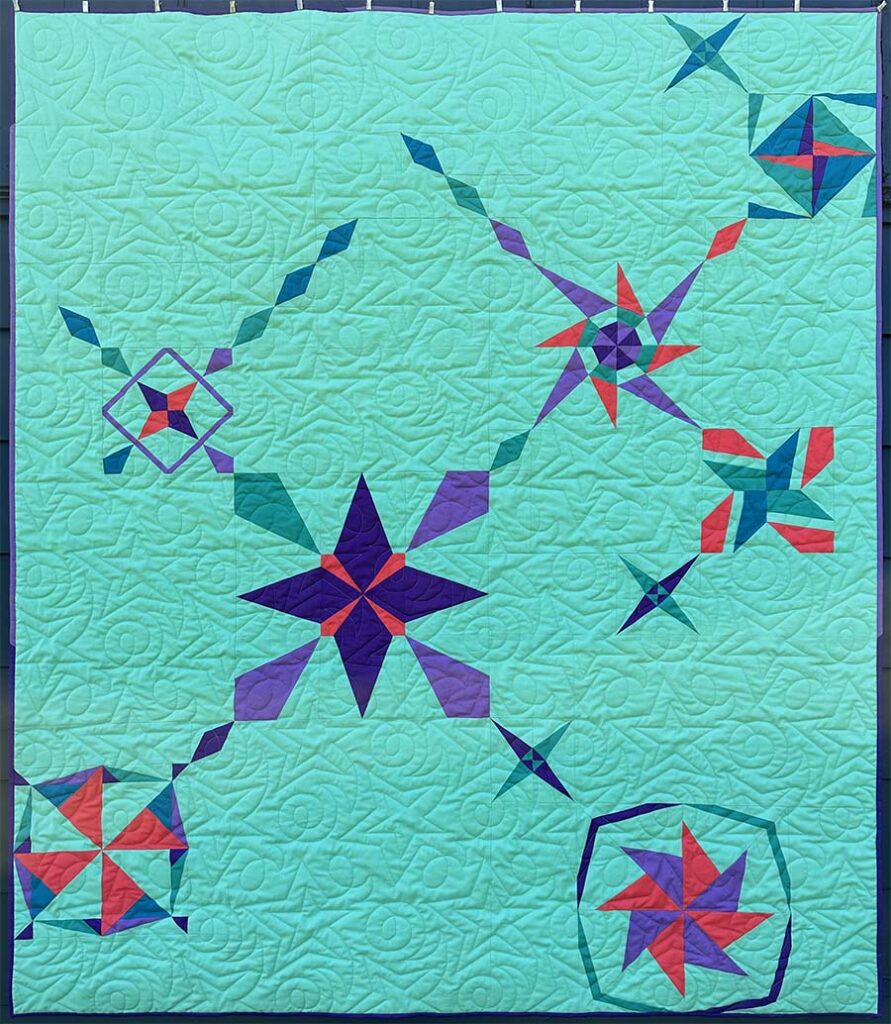 Design
In the past two years, we have explored alternative gridwork and a medallion format. This year we are highlighting negative space through the use of foundation paper piecing. Here are a few key features of this year's Quilt Concert:
Eight traditional quilt blocks reinterpreted as foundation paper pieced designs
One original mini block that appears multiple times and pulls the design together
Foundation Paper Pieced (FPP) construction helps give you perfect points!
Visual interest is added through a non-symmetrical design
Finishes at 60″ x 72″ for a generously sized lap quilt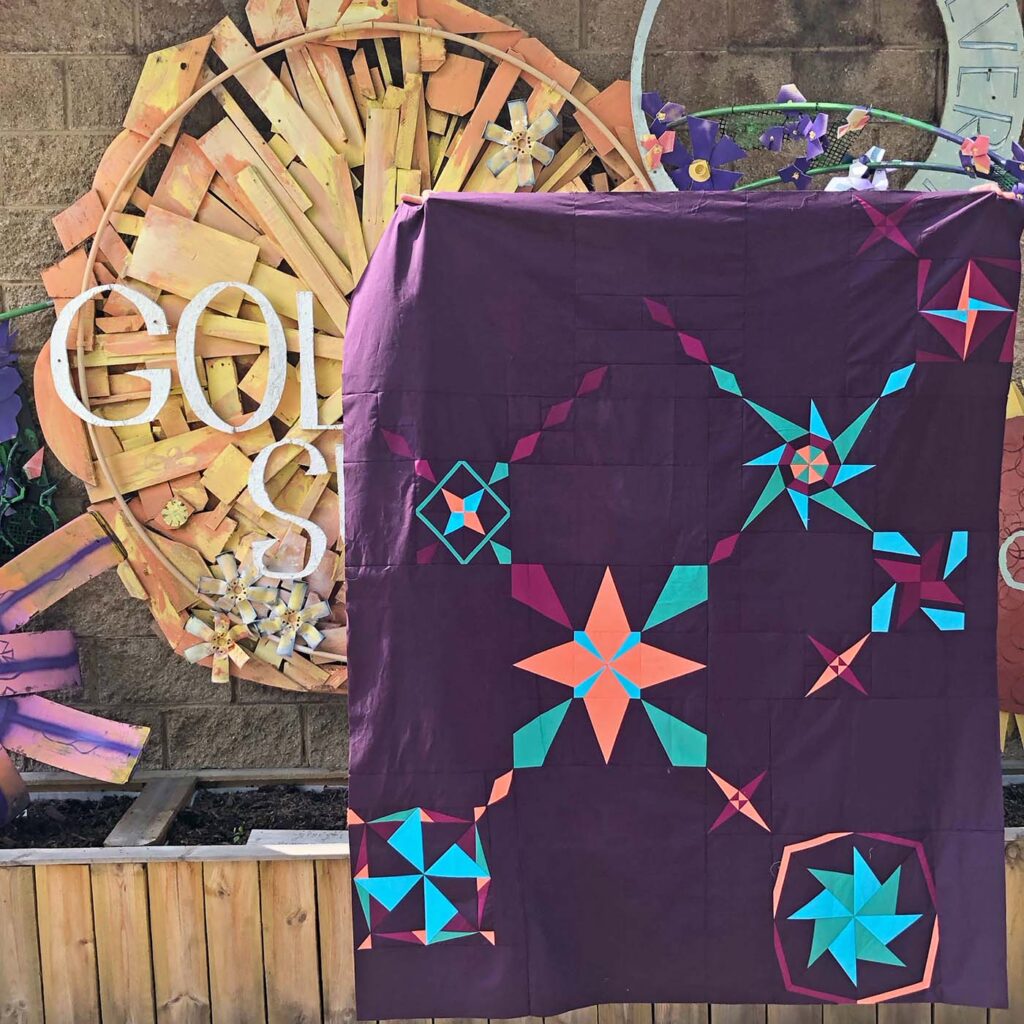 How it Works
Each Friday at 12:01 am Eastern time, Lissa and I will post a blog that includes the instructions for that week. These instructions will be free for one week, so make sure you download the instructions before the end of the day on Thursday. The free download goes away when the next section of the pattern is posted.
If you miss a download, the stand-alone block will be available for $2.50 at the link provided on the post until the end of August.
Want to work ahead? The full pattern will be released for purchase, Friday, June 2, 2023! This is great news for those of you who like to work ahead to account for an upcoming vacation or if you like to make a full project all at once. (If you want to get ahold of it even sooner, make sure to subscribe to the Quilt Pattern Mart newsletter for a special pre-release opportunity to buy the pattern!)
There are lots of fantastic prizes this year! Each time you finish the goal for the week, post a picture on Instagram using the hashtags for that week, and you will have a chance to win that week's prize. (More on this next week!)
The best way to stay on top of the free pattern downloads is to subscribe to my and/or Lissa's newsletter! Each Friday morning during the quilt along we send out the link you need to get to the free download.
Fabric Requirements
Quilt Concert 2023 features six fabric colors. The color in parenthesis indicates the color that is shown in the diagram.
Fabric A (Light Teal): 6 yards
Fabric B (Dark Teal): 1/2 yard
Fabric C (Medium Teal): 3/4 yard
Fabric D (Dark Violet): 3/4 yard
Fabric E (Coral Pink):3/4 yard
Fabric F (Light Violet): 3/4 yard
Fabric Requirements and Foundation Paper Piecing:
The fabric requirements listed above are generous amounts that allow for rough cutting (more on that in the coming weeks) and some extra in case there are any FPP mishaps. If you are experienced at FPP, you probably won't use the full amount of fabric. For example, Lissa and I both found that we had more than a yard of background fabric left. I used my leftover fabrics to create binding for the quilt.
Optional Fabric Bundles for Quilt Concert 2023
Thank you to everyone who voted on our Quilt Concert color palettes! Your help gave us two dynamic color palettes, and you can get the look of Lissa or my quilts too!
The color palette for my quilt matches the diagrams in the pattern and is called Daylight. Lissa's quilt features a deep blackberry background and is called Twilight. Bundles are now available in my Etsy shop!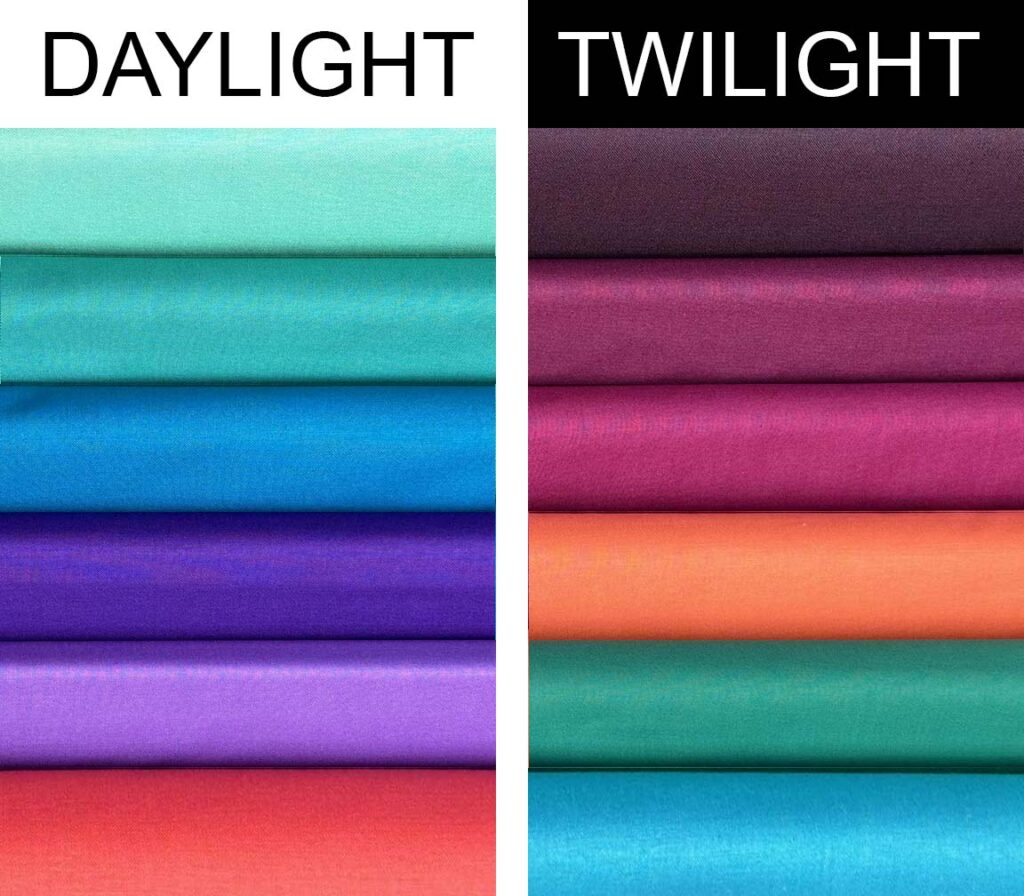 Plan Your Color Scheme!
We love seeing different color schemes, so below is a coloring sheet to help you experiment with color placement. This is a great quilt to buy background fabric for and then use your stash and scraps for the remaining fabrics.
PJ Jam
Starting June 9th, Lissa and I will be hosting a weekly Pajama Jam Session on Friday evenings from 9:30 to 10:30 pm Eastern time. Get in your comfy pj's, grab a snack, and we'll all sew together! To protect everyone's privacy, the Zoom link will only be sent out via our newsletters, so make sure you sign up!
New for 2023!
Many of our sponsors will join us during the PJ Jam sessions to talk about the prize they are giving away and provide lots of information about what they do with some quilting education in the mix.
Be the first to know! This year we will announce the weekly winner during our Zoom meetings. We'll still contact you via IG direct message if you aren't on Zoom, but who wants to wait that long?!
Badge
Spread the word about the Quilt Concert quilt along! Save the image below and post it to Instagram for your first chance to win! Make sure your Instagram account is public, and include #quiltconcert2023 in the caption so we make sure to see your entry!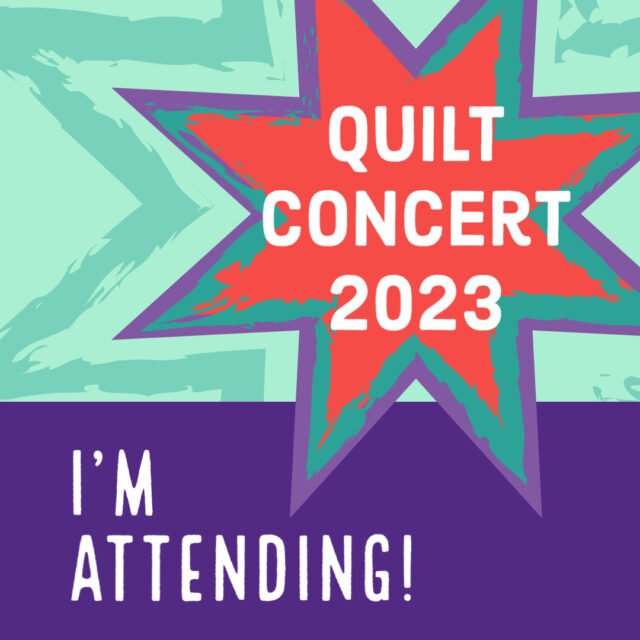 Post by Thursday, June 8, 2023, and you will be entered to win a set of Foundation Paper Piecing Water Pens and Precision Tweezers from Always Expect Moore with Carolina Moore! This prize is available to participants anywhere in the world, but non-US residents are responsible for any duty or fees incurred on their end due to international shipping.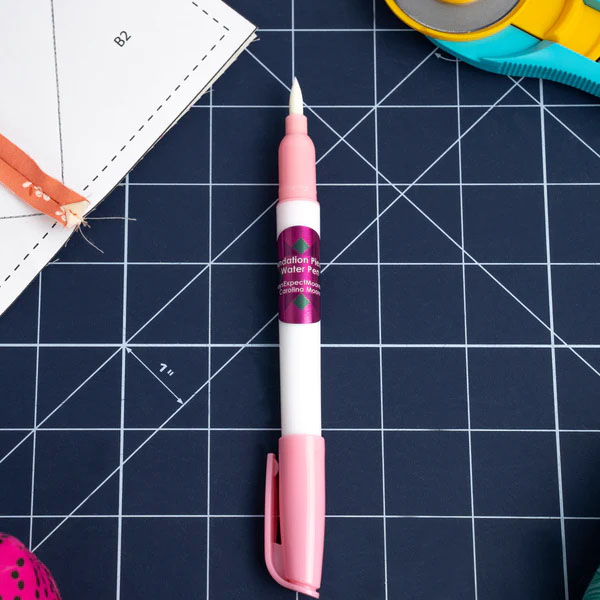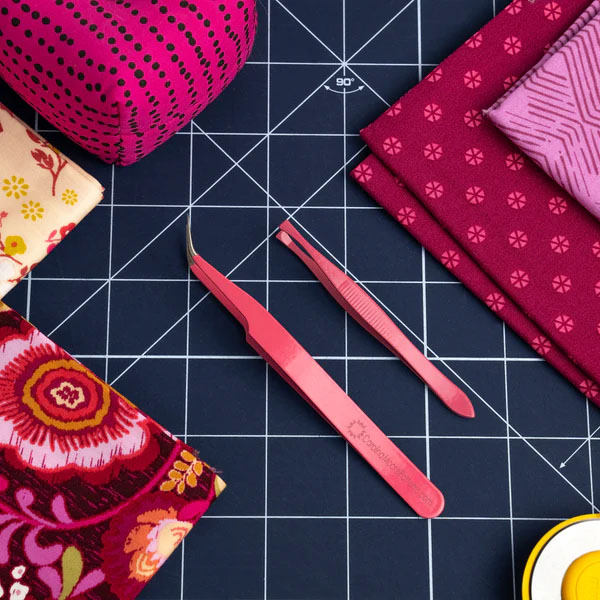 Timeline
Starting Now: Purchase and/or pull your fabrics. Sign up for the newsletters put out by Lovingly Lissa and/or The (not so) Dramatic Life to make sure you receive all of the notifications. Post the I'm attending badge for a chance to win the first prize of the quilt along! 
June 2: Full Pattern available for purchase
June 8: Last day to post the "I'm Attending" badge for the prize drawing
June 9: The winner of the first quilt along prize is announced at the first PJ Jam Session!
June 9: Cutting Instructions (The Not So Dramatic Life)
June 16: Block 1: Pinwheel (Lovingly Lissa)
June 23: Block 2: Crossed Canoes (The Not So Dramatic Life)
June 30: Block 3: Small Business (Lovingly Lissa)
July 7: Block 4: Wheel of Fortune (The Not So Dramatic Life)
July 14: Block 5: Guiding Star (Lovingly Lissa)
July 21: Block 6: Perpetual Motion (The Not So Dramatic Life)
July 28: Block 7: Lucky Star (Lovingly Lissa)
August 4: Block 8: Flying Saucer (The Not So Dramatic Life)
August 11: Block 9: Diamonds in the Sky (Lovingly Lissa)
August 18: Assembly (The Not So Dramatic Life)
August 25: Quilting Suggestions
August 28: Final day to submit a photo of your quilt top to be entered in the grand prize drawing
September 1: Final Round-Up and Grand Prize Announcement
For more information, check out the following posts: