As all of you concert goers are finishing up your quilt tops, you are probably starting to think about all of the possibilities for quilting designs. I thought this week would be a great time to take a look at a few options you could consider for this quilt.
If you haven't already entered the drawing for the grand prize, click the button below to fill out the form! You have until 11:59pm Eastern time on October 28, 2021 to submit, and all you need is a finished quilt top- it doesn't have to be quilted and bound by that time!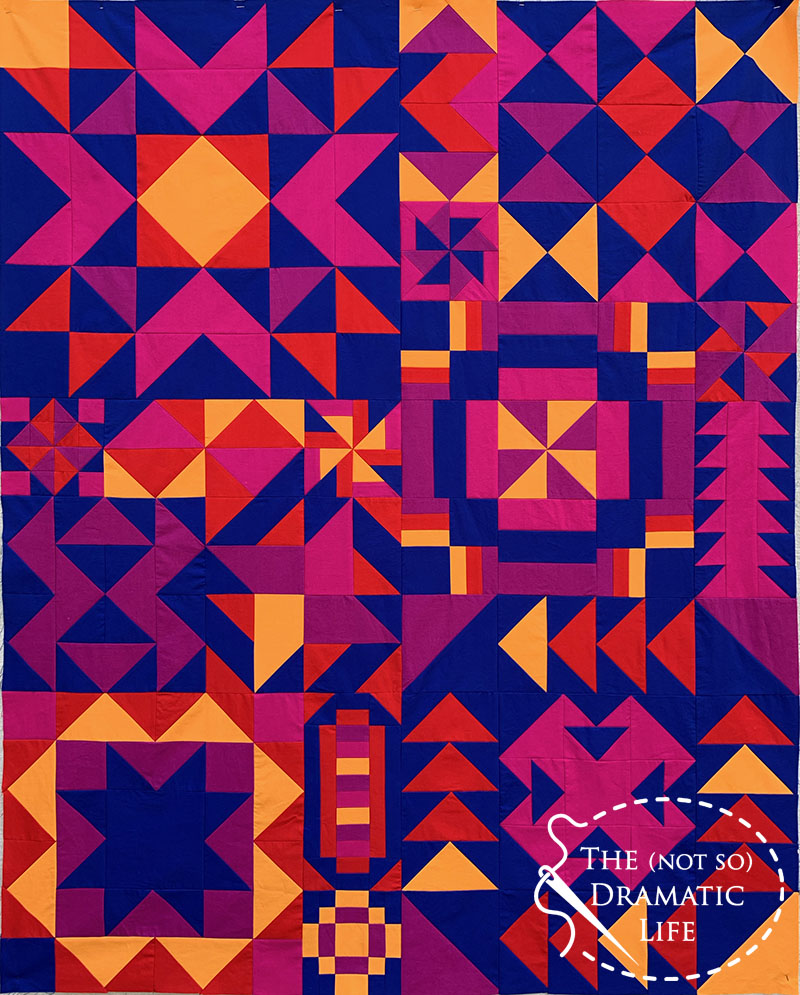 Straight Line Quilting Options
Arguably the most simple quilting motifs are edge to edge straight line options. These designs are easily done on a domestic machine and can be marked using masking tape or a removable fabric pen. To mix it up, you can use a decorative stitch, such as a serpentine stitch, instead of a machine straight stitch.
Horizontal Lines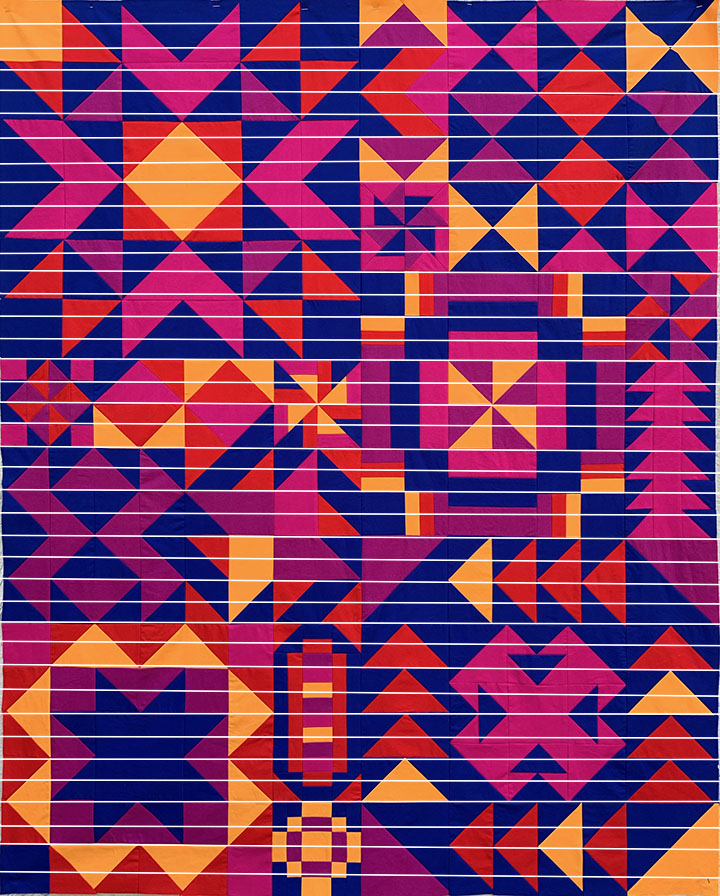 Vertical Lines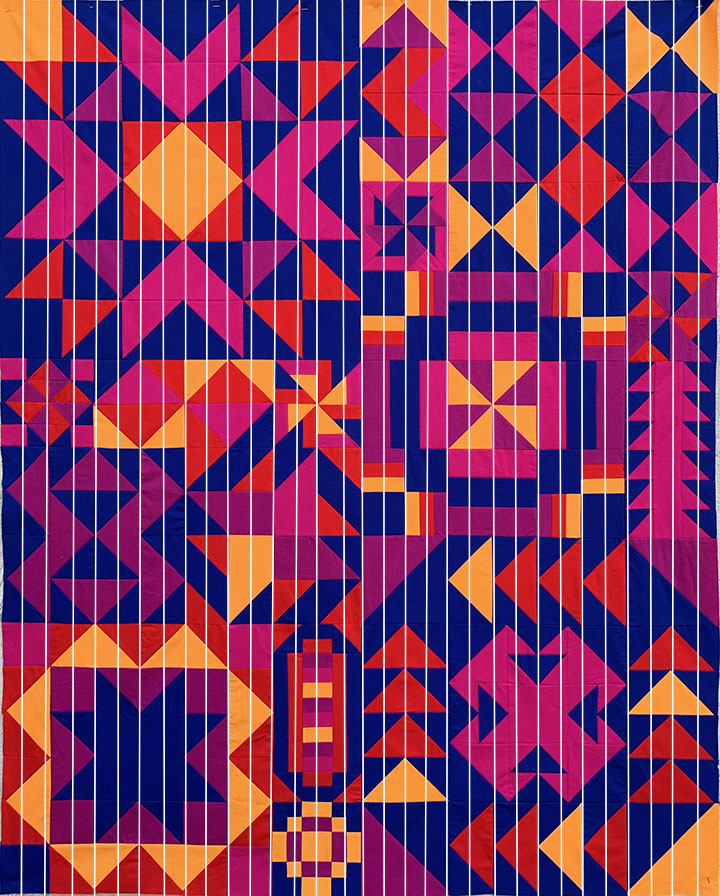 Irregular Grid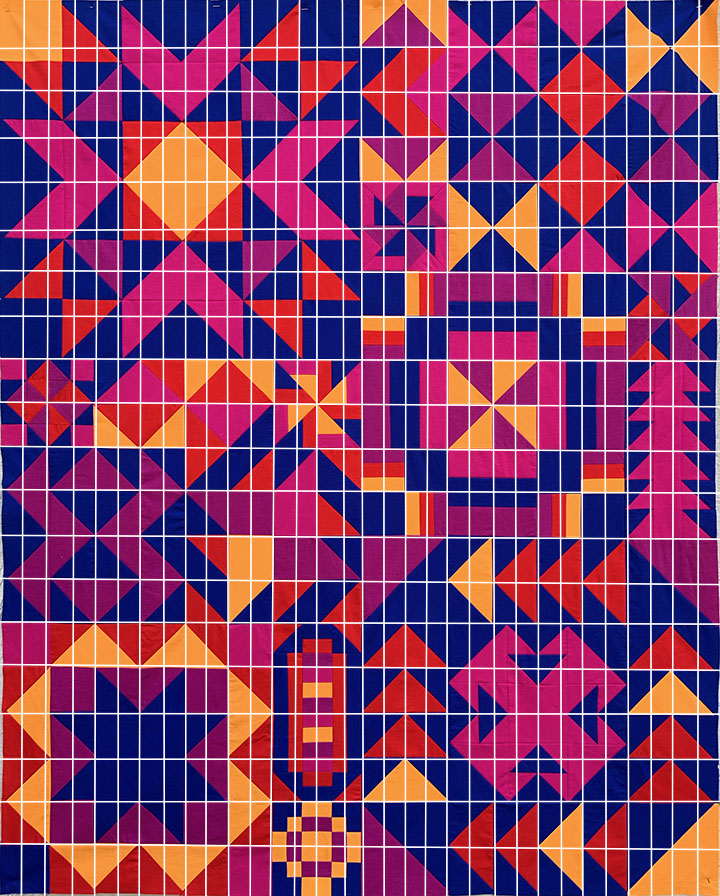 Even Grid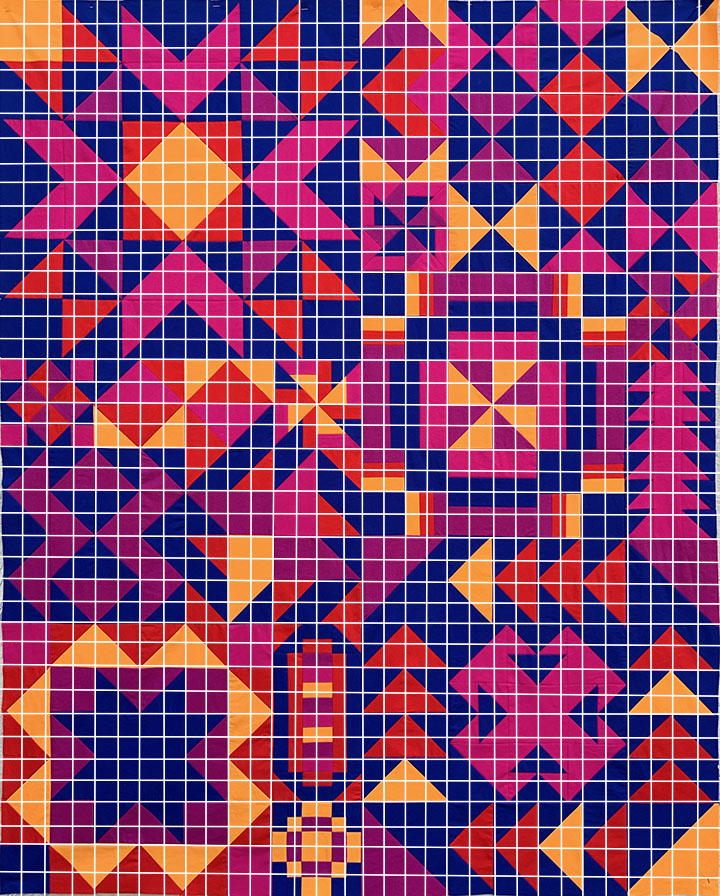 Edge to Edge
If you use a longarm or send your quilt to a longarm quilter, you may be looking at edge to edge designs for your quilt. When I quilt a top with lots of half square triangles, I often select an edge to edge design that also uses 45 degree angles. The design below is the one I will most likely use on my First Notes Quilt! There are thousands of designs out there to select from and there are tons of good angular and organic options.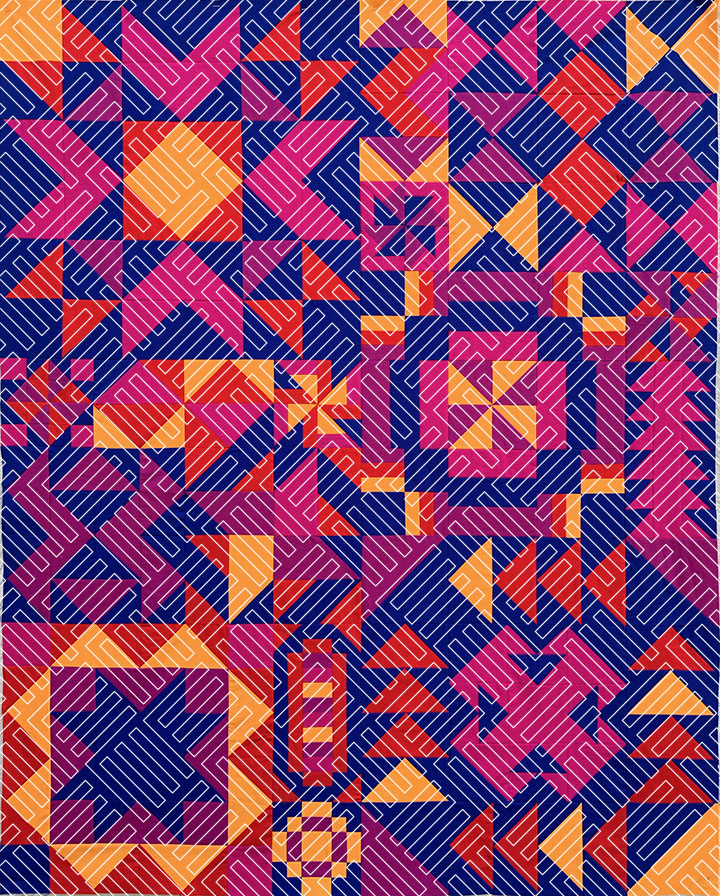 Custom Straight Line Quilting Option
If you like to do custom quilting, I love trying out some dot to dot options in quilts using mostly triangles and rectangles. This dot to dot configuration has most of the stitching falling within the fabric pieces with occasional lines traveling in the ditch of the piecing. These motifs work really well with ruler work on either a longarm or domestic machine, but are also completely doable with a walking foot.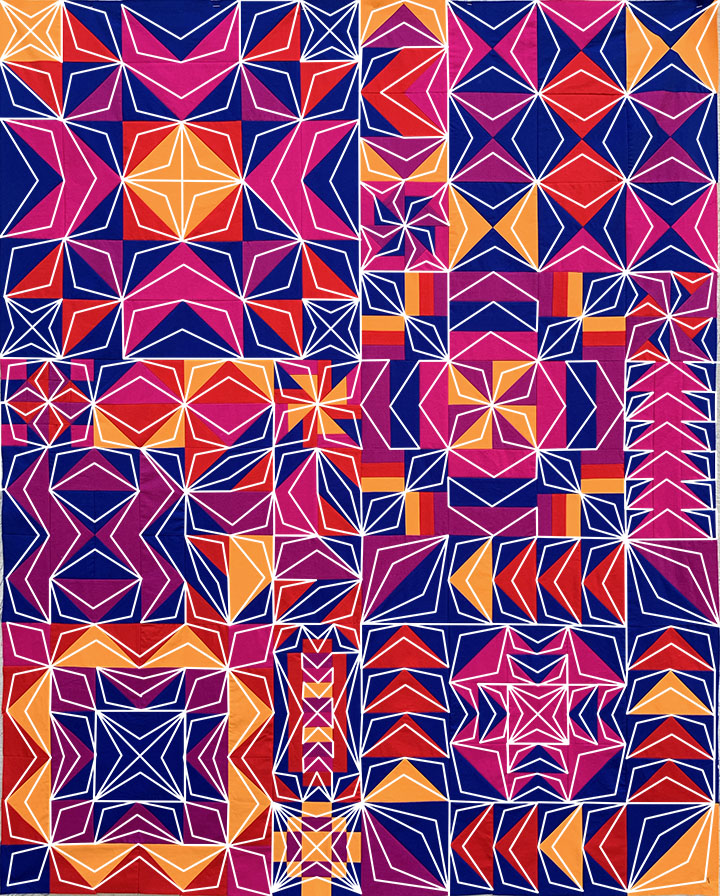 Organic Custom Quilting
If you are more of a free motion quilter, I also enjoy quilting various types of swoops and loops. I may not choose to use quite so many different motifs in a single block, but this layout of the Pinwheel Patchwork Cushion Top Block shows a few of my favorite organic designs.
I am so excited to see your finished quilts over the next couple months, so please share them to Instagram using the hashtag #quiltconcert2021!
Sponsor and Prize of the Week
Just in time to quilt your First Notes Quilt, this week's prize is a Kwik Klip provided by Paula Jean Creations! This tool is perfect for streamlining your pin basting!
How to Win the Weekly Prize!
You have until midnight EST October 28, 2021 to submit your quilts for the grand prize, but we are still doing some awesome weekly prizes along the way based on your Instagram posts. Once you have completed your quilt top and posted it with all of the necessary hashtags and information, you are automatically entered to win the weekly drawings. That means that you only need to post your completed quilt top one time to be eligible for all future weekly drawings for Quilt Concert 2021. The earlier you post your quilt top the more weeks you have a chance to win.
All weekly prizes will be drawn based on Instagram posts, so make sure you have a public account in order for us to see them!
Follow our weekly sponsor on Instagram: Kwik Klip
Use the primary and weekly hashtags: #quiltconcert2021 and #quiltconcertquilttop
Tell us in your post if you are a US or international resident.
Post a photo of your quilt top using a public Instagram account by 11:59 Eastern on Thursday, October 28, 2021 (if you don't want to make your primary account public, you can always create a second, public account to use for this quilt along and other projects like this)
Winners will be selected by random drawing and will be contacted via Instagram direct message by Saturday, October 30, 2021. The winner must claim their prize by responding to the message with their mailing address by 11:59pm on Monday, November 1, 2021. If the prize is not claimed at that time, we will select an alternate winner.
(This giveaway is not sponsored, endorsed, administered by, or associated with Instagram.)
Congratulations to Our Week 18 Winner!
The winner of the $100 Gift Card to Hancock's of Paducah is @denisequilting! Congratulations, Denise, and a huge thank you to Hancock's of Paducah for sponsoring this week!
For more information about the quilt and our sponsors, check out the following posts:
Quilt Concert: Quilting Ideas
Quilt Concert: First Notes Round-up!